Everyone tends to think ethical hackers are cool and have an exciting career. Well, they are not wrong. Ethical hackers indeed get the perks not many other professionals have the privilege to enjoy. If you do not know anything about this career, know this: ethical hackers are the professionals who are paid to hack into computers for the purpose of finding security vulnerabilities so that they can be fixed before a hacker exploits them.
Rest everything you need to know about this career is listed below, as far as the benefits are concerned. So, if you are planning to pursue a CEH course or an equivalent ethical hacking program, then you are on the right path and you will never regret it.
Ethical hackers are the professional hackers who have permission to the organization's network system and prevent them from illegal hackers by applying necessary measures.
Any Ethical Hacking Course allows you to learn 'white-hat' hacking and allow to keep security threats at bay.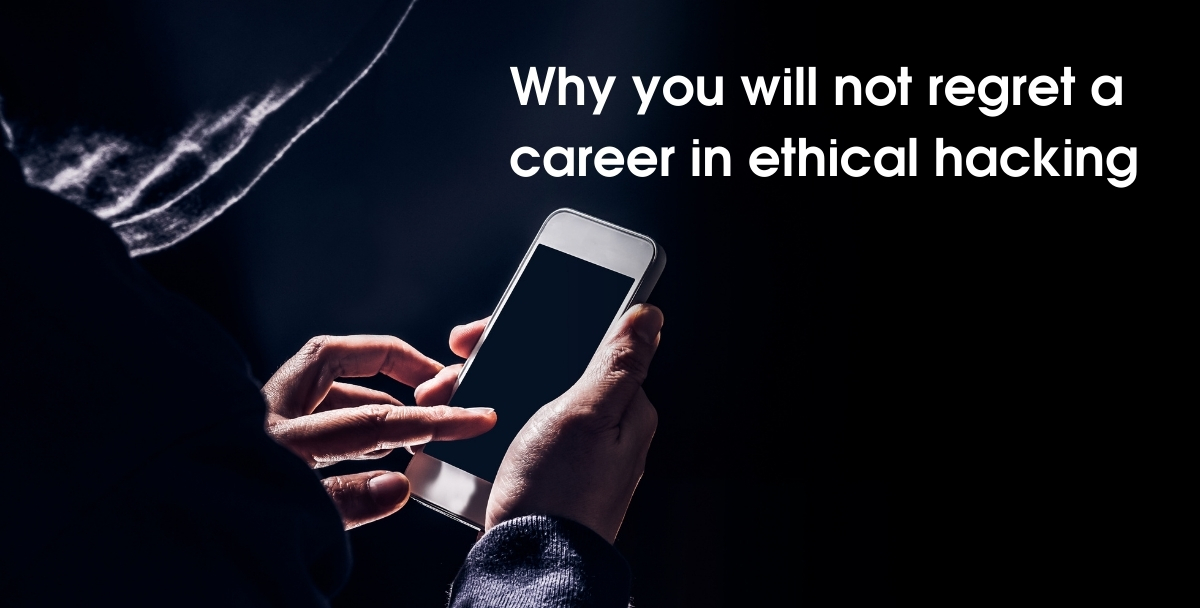 Ethical hacking is extremely exciting
White hat hacking is the type of career that gives people a kick out of doing it. It is exciting because you have to think like a hacker. Right from your ethical hacking training to your career, you will get to break into secured organizations just like a criminal hacker would. Even though you do it ethically and lawfully, you will still enjoy your work very deeply. Ethical hackers also take part in bug-bounty programs and challenges like Capture The Flag and have reported higher levels of job satisfaction than their IT counterparts.
Ethical hacking has awesome job security
Job security is one of the main factors that affect career choice. Cybersecurity is such a profession that never goes out of need, let alone trends. Just like doctors are needed irrespective of the economy, ethical hackers are also required 24/7. Ethical hacking is a field that has a zero percent unemployment rate, which means that if you choose to pursue this domain, you will get a guaranteed job. Studies have shown that there is a serious lack of talent in the overall Information Security domain. Companies pay handsomely to fill the rising vacancies in their cybersecurity departments but they struggle to find competent and certified professionals. Hence, rest assured, you will never have to worry about your income or job once you become an ethical hacker.
Ethical hacking will open up opportunities abroad
Another major benefit of an ethical hacking career is that it will allow you to work anywhere in the world. Just like any technology career, ethical hacking is also universally recognized and not limited to one's own country. Not a lot of professions have this feature in their vocations. Moreover, the certifications that are required to enter this profession are internationally accepted and recognized. EC-Council, for example, certifies individuals in this field so that they can find work in around 127 countries all around the world. How's that for a benefit?
Ethical hacking has an amazingly wide scope
In the end, ethical hacking is one of those careers that are wide in terms of scope. Nearly every industry requires the services of cybersecurity professionals and conventional methods of cybersecurity are not sufficient anymore. Hence, ethical hacking has now entered the defense strategy of all industries. Even though many companies and organizations deny the fact that they need ethical hackers, they will come around eventually. In a few years or so, ethical hacking will cement its place as a vital step of protection from digital threats.
In conclusion, one can say that all other factors being constant, those who pick this exciting choice as their career never go on to regret it in the future. If you are sure about why you want to be an ethical hacker and have a passion for this subject, then you are making the right choice.