Travel
The Future of Luxury Travel: What to Expect?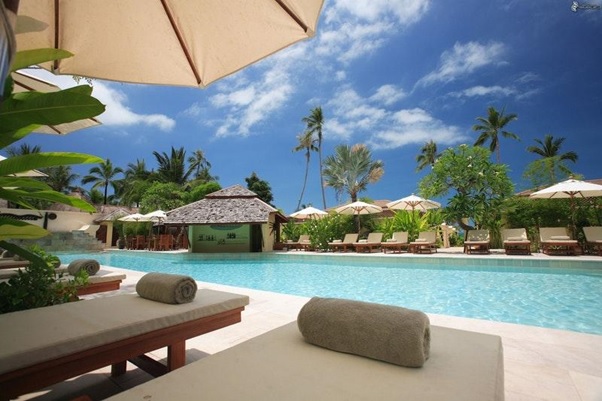 The travel industry as a whole has been hit quite hard during the coronavirus pandemic, but no sector more than luxury travel. From social distancing measures to border closures, the luxury travel industry has truly come to a halt. But as countries around the globe begin to slowly open back up again, some new trends start to appear, and there is hope once again for the future of luxury travel. To that end, here are just some of the most prominent aspects of luxury travel we can expect to see in the near future:
The rise of private jets
Air travel was among the first aspects to adapt to the pandemic, and this trend doesn't seem to be dying down anytime soon. With flight cancellations and travel restrictions dominating the last few years, luxury travelers were encouraged to opt for chartered private jets more often.
As a result, private planes became one of the most popular transportation options among the lovers of high-end life, and for a good reason. They offer higher safety and security compared to traditional air travel, along with the highest levels of comfort and luxury. What's more, they are particularly beneficial for reaching the more exotic and remote destinations, which is why they will likely retain their popularity in the years to come as well.
Privacy and exclusivity
For many luxury travelers, the pandemic is no longer a concern. From booking lengthier stays in vacation homes like Punta Mita Villas and opulent rentals to requesting only fully-vaccinated staff to accompany them on their holidays, high-end travelers now have access to any specific conditions they desire.
For this reason, sales of summer homes are rising in popular areas such as the Hamptons and the Caribbean. Similarly, luxury rental properties such as private manors, villas, mansions, and even castles are on the rise. These rentals offer the same exclusivity and privacy high-end travelers might be used to, while providing a fresh and COVID-free experience upon arrival as well, which might explain their sudden growth in demand among jet setters.
Luxury sailing vacations
Exclusive rental properties aren't the only way high-end travelers could experience luxury, privacy, and an entirely secluded vacation in these unprecedented times. Sailing is still as popular as ever, and will likely become a priority in the years to come among those who enjoy the finer things in life.
For many luxury travelers, consulting an experienced yacht charter broker is essential. Not only can such an expert find the most suitable and opulent vessel for their clients' needs, but they could also provide some insider knowledge into the entire sailing process. From booking and planning trips to setting sail, a great broker can make any traveler's yachting experience simple, streamlined, and stress-free. You can also check Ahoy Club Yacht Charter for more details.
For those looking for a luxurious getaway, the shore club turks and caicos offers a wide range of amenities and accommodations that are sure to exceed your expectations.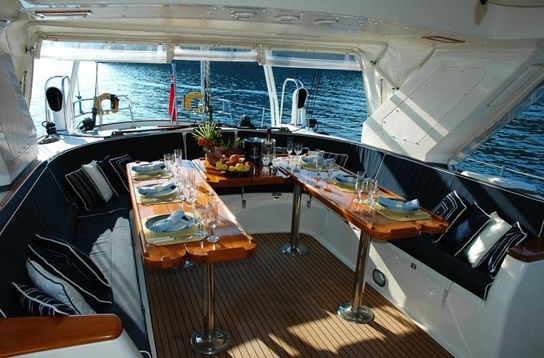 The reemergence of glamping
Providing a more glamorous alternative to camping, hence the name, glamping has been quite a prominent buzzword in the travel industry a couple of years ago. And while the average tourist might have enjoyed glamping the most, the pandemic-related border closures and travel restrictions have forced even the higher-end travelers to choose this solution. In fact, according to Caravans Loans Finance, The COVID-19 pandemic has resulted in a surge of interest in RV ownership. Many people have decided to purchase an RV as their primary mode of travel, since it allows them to avoid flying and staying in hotels.
Whether that means traveling in their own vehicles and renting luxury glamping tents and huts or even roaming around in an opulent RV, glamping can truly present a great travel opportunity for any type of tourist. It is an especially good idea for anyone looking to reconnect with nature without much physical effort or getting dirty, which could speak to its sudden re-emergence in popularity among the finer travelers.
An increased focus on relaxation
The busy modern lifestyles we lead have given rise to endless wellness programs and facilities over the years, all of which are focused on relieving stress and promoting relaxation. This need for reducing stress has only been heightened during the pandemic, considering the new anxieties and constant bad news we have been bombarded with.
In turn, wellness centers and resorts presented an ideal solution, and will likely continue to be favored among luxury travelers in the years to come. From relaxing massage sessions infused with aromatherapy to wellness getaways focused on meditation and yoga, there are a number of different ways high-end travelers could indulge themselves in health and wellness. No matter what they choose, releasing the built-up stress related to the pandemic will likely be a priority.
Evidently, luxury tourism has been significantly impacted by the COVID-19 pandemic. While the future of the industry might still be somewhat uncertain, the trends and tendencies mentioned above will help to shape the years to come.