Gadgets
Capable Laptops for IT Pros in 2022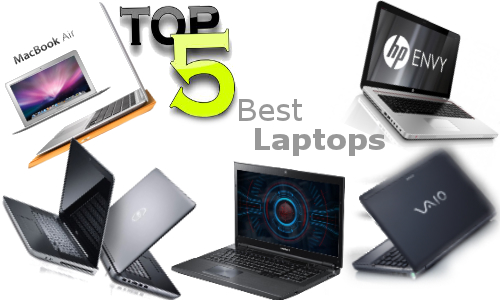 As an IT pro, it is important to have a great laptop that allows you to have a good experience while working. Laptops are big purchases and you won't make them often.
Thus, it is important to get it right whenever you are purchasing one. Here is a list of some of the best laptops for IT pros in 2022:
APPLE 14-INCH MACBOOK PRO (M1 PRO,2021)
Specifications:
CPU: Apple 10-core M1 Pro SoC, Graphics: Apple M1 16-core integrated GPU, RAM: 16GB
This is one of the most portable laptops and is a great tool for all professionals to have. The 15-hour battery life along with a powerful and efficient CPU make working on this device a smooth experience. It also offers a full HD gaming experience.
LENOVO YOGA SLIM 7 PRO 14" AMD
Specifications:
CPU: AMD Ryzen 7 5800H, Graphics: Nvidia GeForce MX450, RAM: 16GB, Screen: 14-inch, 90Hz, OLED (2880 x 1800), Storage: 512GB PCIe SSD
The Lenovo Yoga Slim Pro is an excellent laptop for people who want an experience beyond the classic configurations. It is one of the most powerful laptops available in its price range. It is a lightweight device weighing just 1.4 kgs and offers a sleek look. For those who work on the go, this is a great option.
DELL XPS 15 (9510)
Specifications:
CPU: Intel Core i7-11800H, Graphics: Nvidia GeForce RTX 3050 Ti, RAM: 16GB, Screen: 15.6-inch OLED (3456 x 2160 pixel) 16:10, Storage: 1TB SSD
Dell is one of the most reliable laptop brands and its products have always been something to watch out for. The XPS 15 is a powerful laptop that offers multiple laptops with different processors- Intel i5, i7 and i11.
They all have a different price range and you can choose one depending on your requirements. The excellent battery life that lasts for almost 24 hours is one of the best features that will make it easier for IT pros to work long hours without plugging in their device.
ASUS ZENBOOK FLIP 13 (UX363)
Specifications:
CPU: Intel Core i7-1165G7, Graphics: Intel Iris Xe Graphics, RAM: 16GB, Screen: 13.5-inch (1920×1080 pixel) OLED display, Storage: 512GB SSD
The Asus ZenBook Flip 13 has a 13.3-inch OLED screen that offers users a great visual experience. There are multiple variations of the model with varying RAM and processors.
The keyboard comes along with a backlit trackpad that makes typing a great experience for everyone in the IT business. The battery lasts about 10 hours on a single charge.
MICROSOFT SURFACE LAPTOP 4
Specifications:
CPU: AMD Ryzen 5 4680U, Graphics: AMD Radeon RX Vega 6, RAM: 8GB, Screen: 13.5-inch (2,256×1,504 pixel) 3:2, 201ppi, Storage: 256GB SSD
The Microsoft Surface Laptop 4 offers an amazing battery life of longer than 24 hours which makes it one of the top choices amongst professionals who prefer to work long hours without plugging in their machines.
You can choose between the 13.5 inch and 15-inch display sizes depending on your preference. You can also choose between models using Intel and AMD processors based on your particular sets of requirements.
Both are powerful processors and will allow you to have a seamless working experience. The models with intel, however, have better battery life.
RAZER BOOK 13
Specifications:
CPU: 2.8-4.7GHz Intel Core i7-1165G7, Graphics: Intel Iris Xe Graphics, RAM: 8-16GB, Screen: 13.4-inch IPS (Full HD or 4K) resolution, Storage: 256-512GB SSD
Razer, which is generally considered to be a maker of gaming computers, is branching out in the regular use laptop category with this model. It is a decent model and will be a great choice if you are looking for basic features at a low-price range.
You can get variations in the price range depending on the processor you want to have. The keyboard is slightly sub-par but the trackpad makes up for it by being responsive. You will get approximately 9 hours of battery life with this device.
Over to you…
When you are thinking about purchasing a laptop for yourself, you must also consider where you are going to buy it from. It is important to get a laptop only from a reputable seller so that you can be certain that the product you are getting is completely genuine.
Moreover, you will also be able to get a good guarantee on the product. You should look for laptop computers at JW as they have a wide range of devices and you will definitely be able to find the perfect laptop for an IT professional from their range.