Software
Technology
Best Online Animation Maker Doratoon Review: Is This Animation Tool Any Good?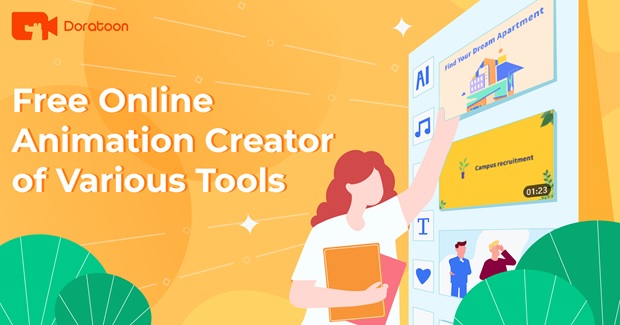 It has been noted that there has been a significant shift in the way various activities are carried out during the previous several decades. Nowadays, organizations are increasingly reliant on digital technologies for various tasks and goals. Video is one of the digital instruments available.
Doratoon is the best online animation maker tool for putting your imaginative ideas for stunning animations into action. It allows you to make video animations in no time at all. This movie maker allows you to choose from various professional animated video themes to bring your ideas to life. Your favorite cartoons may be generated instantly, and you can add beloved sequences from your favorite movies together with already prepared video tales of your choosing.
Doratoon- Easy Animation Maker
It is possible to create cartoons online using Doratoon, an excellent free animation software online for persons who are new to the world of video production. There are many designs available on the internet for you to choose from. There are a variety of designs available for every sort of business. There are designs accessible for any industry, whether in lifestyle, marketing, tourism, education, or any other field.
On the website, there are also a limitless number of configurable choices. As you choose a design and begin working on it, you will be able to adjust the movie's length to your preferences. Doratoon may also be used as a video editor, a bonus.
If you wish to modify a video, you may submit it to the website and make it to your satisfaction. A wide variety of tools are made accessible on this page to utilize to edit your video. It not only offers simple uploading and editing capabilities, but it also offers a simple, one-click download option.
Doratoon's most notable features:
Doratoon's most notable characteristics are as follows:
Doratoon's primary goal is to give us useful tools and possibilities to produce the most entertaining animated videos possible. In this section, we will go through the pro features available on the Doratoon official website.
Effects of Animation
Doratoon simplifies and streamlines the process of creating motion graphics and complex animations. You have the option of selecting from among the numerous animation effects to use in your movie. You may change the transition and other aspects by clicking on "Customize" and then test the effect by clicking "Play."
AI (Artificial Intelligence) Intelligent Drawing
Using Doratoon's Artificial Intelligence, the company analyses what users will draw based on its predictions. Selecting multiple colors and adjusting the thickness of the pencil tool allows you to personalize your pencil tool preferences even further. Once you've sketched a rudimentary outline using the pencil tool, artificial intelligence will forecast the many shapes that you may potentially add to the canvas.
Styles of Footage
It allows the user to customize and change the video to make it more pleasant and appealing. The alignment of the elements on the canvas and the transparency and capacity level of the clip may be adjusted using the Opacity and Volume sliders. Moreover, it allows applying effects to the video and even trimming it to remove any extraneous material.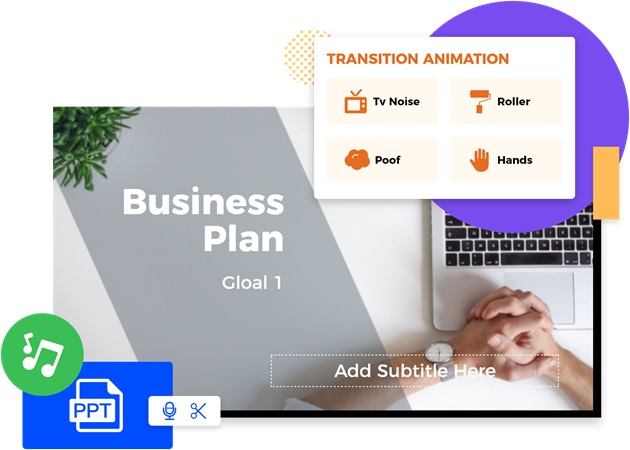 Combination and locking of video footage
With the help of Doratoon, one may control the look of the items and lock them in place to prevent them from moving about. It enables you to set the Play head and then add the second item from where you previously added Skimmer to the scene. In addition, objects' looks may be customized as needed, and an item can be locked.
Doratoon enables you to create a backdrop and pop-up atmosphere for any presentation using a single tool. One may customize the uploaded photo according to their tastes, change the frequency level, zoom in or out on the backdrop, and apply filters to the image.
PPT – Video Conversion:
 If you have a PowerPoint presentation, you would like to have converted to video format. This software utility provides a one-stop solution for converting or importing your PowerPoint presentation into a movie.
Doratoon's Smart Subtitling feature saves you time and effort by automating the process of inputting lengthy subtitles for video material. This program converts your correct voice speech inputs into subtitles, which uses automated conversion technologies.
What are the advantages of using an animation video tool Doratoon?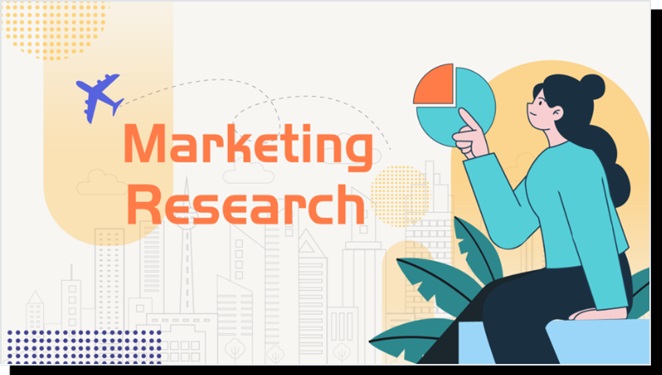 The following are some of the most significant advantages of utilizing free online animation maker Doratoon:
Improve your public speaking abilities
Unfortunately, most of the pupils are unable to communicate their ideas effectively. The greatest options might be beneficial when it comes to animation software. It helps students enhance their presenting abilities by introducing animations into their presentations. Consequently, they will be able to offer fascinating and engaging presentations.
A tool with a wide range of applications
A growing number of people are getting more and more interested in animation with each passing day. There are several advantages to using animated movies in business, education, and other fields. You may improve students' listening abilities via the use of animations. Additionally, students will be more likely to tell the tale to their peers or instructors than not. As a consequence, their performances may improve with time. As a result, an animation creator is a useful tool for pupils of all ages.
The environment in which people work together
Animations have a critical function in improving pupils' learning of new concepts. Sharing animated films with kids may aid in their learning how to collaborate. Whether you're creating an animated video or an educational slideshow, be sure you use the free cartoon video creator tool to get started.
Conclusion
The Doratoon video animation online tool is still the best tool to use. The tool includes several intriguing features that may assist many firms in establishing an online presence across various platforms. Doratoon is an animation creator free tool that makes the video-making process more efficient and enjoyable. It offers endless premium exports and large storage capacity, among others.