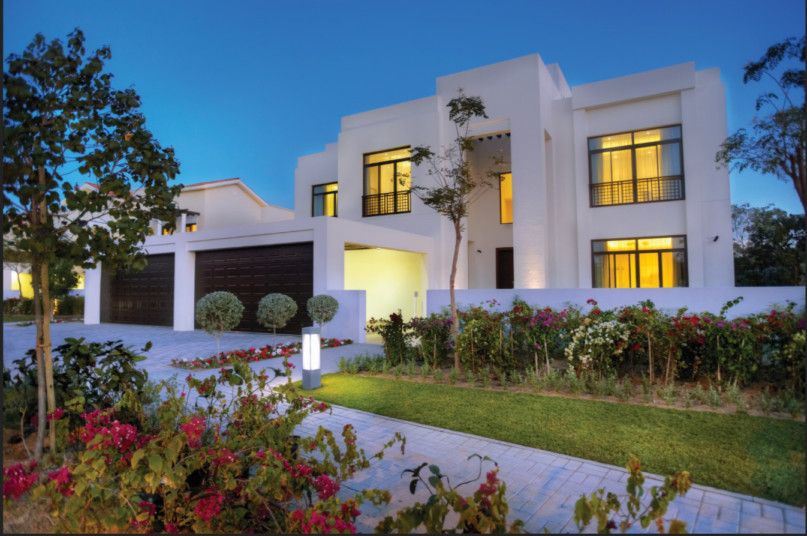 Dubai's real estate market has shown incredible growth since 2002. However, Dubai's real estate market is ever-changing. As per the trend, there is a shift from an investor driven market to long-term residence plans of buyers. Similarly, the high-rises are switched to low-rise master communities and the rapid growth of Arabian Ranches and Jumeirah Golf Estates. We have also noticed that; there is a considerable demand for new and contemporary homes in the present times. Dubai is one of the most popular cities when it comes to real estate and investment. Investors are always in search of new ideas and communities.
From an investors perspective, it is quite good to get a serviced residence as it comes under hands-off investment. The property is already managed, and the investor has to pay the bills and wait for the returns. But, if we divided the shift into two parallels—there are two categories; villas and apartments. If we talk about Villa, we must talk about it on an aesthetic level. For the last several decades, Dubai has shown an unmatchable love for Mediterranean architecture. The historical neighbourhoods in Jumeirah, Umm Suqeim or if we look at the older homes at Emirates Hills, are proof of gabled roofs and columned doorways.
On the other hand, if you compare the old villas with new construction, the latest development occurs in Dubai Hills and District one—an entirely different landscape. The new Dubai Hills properties have sleek architectural lines, glass frames, and minimalist interiors with bold shapes and colours. Although, if you look at some of the developments built across the city, you will notice a combination of Mediterranean and Arabian Style touch. Comparing the recent transactions, a contemporary villa in Emirates Hills held more value than the stunning and aesthetically built Villa in Palm Jumeirah. As per the figures, the older villas see much lower transactions, and new owners want to have a modern makeover before moving in.
Nevertheless, the trend is similar to the apartment; in the present, it is hard to locate a new project that does not have a combination of glass walls and stark interiors. But, if we think from a buyer's perspective—the main element is a lifestyle. The serviced and branded residences are on the rise, as they offer beautiful and well-designed homes and full amenities as good as a five-star hotel. A newer trend of Dubai—some of the elite projects are led by hotels, a bonus touch to serviced residences.
From an investors perspective, you are investing all your hard-earned money in one project, and apart from the money, you have to take care of the project; Not a great deal for an investor. An investor would want a hands-off investment where the property is managed, and all they have to do is wait for the returns—a perfect investment plan. For a homeowner, a serviced residence is as good as a full-time resort vacation; everything is offered without spending a large amount of money. Dubai real estate is ever-changing, and people do dream of having a serviced residence in Dubai. From both investor and buyer's perspectives, it is a; Win-Win situation. An investor will invest in a serviced residence and enjoy the return on investment. A homeowner will enjoy the benefits, including full concierge service, housekeeping, and a lifestyle full of convenience and peace. With a growing influx of HNWIs and UHNWIs, living in a serviced residence has become a significant selling point for many people.
Coming back to the proofs—transactions are here to guide you. If you draw your attention to the figures, the W residences have had substantial revenues after the hotel's opening. Not to mention, the One Palm made it to the headline in 2017 for the sale of Dubai's most expensive penthouse. The headlines made a massive impact on the other popular developments, such as Emirates crown in Dubai Marina—where the prices are in depression. However, the location of such an apartment is prime; the apartment is aesthetic. But, there is a lack of lifestyle as compared to the serviced residences.
A deal-breaker for an investor is to invest in a hands-off investment plan where there is no responsibility and just returns. Similarly, for a homeowner, all he wants is an elite five-star hotel type lifestyle, along with other services. Indeed, Dubai is a place to live and invest.