News
How Does ServiceNow Implementation Help You Plan Better?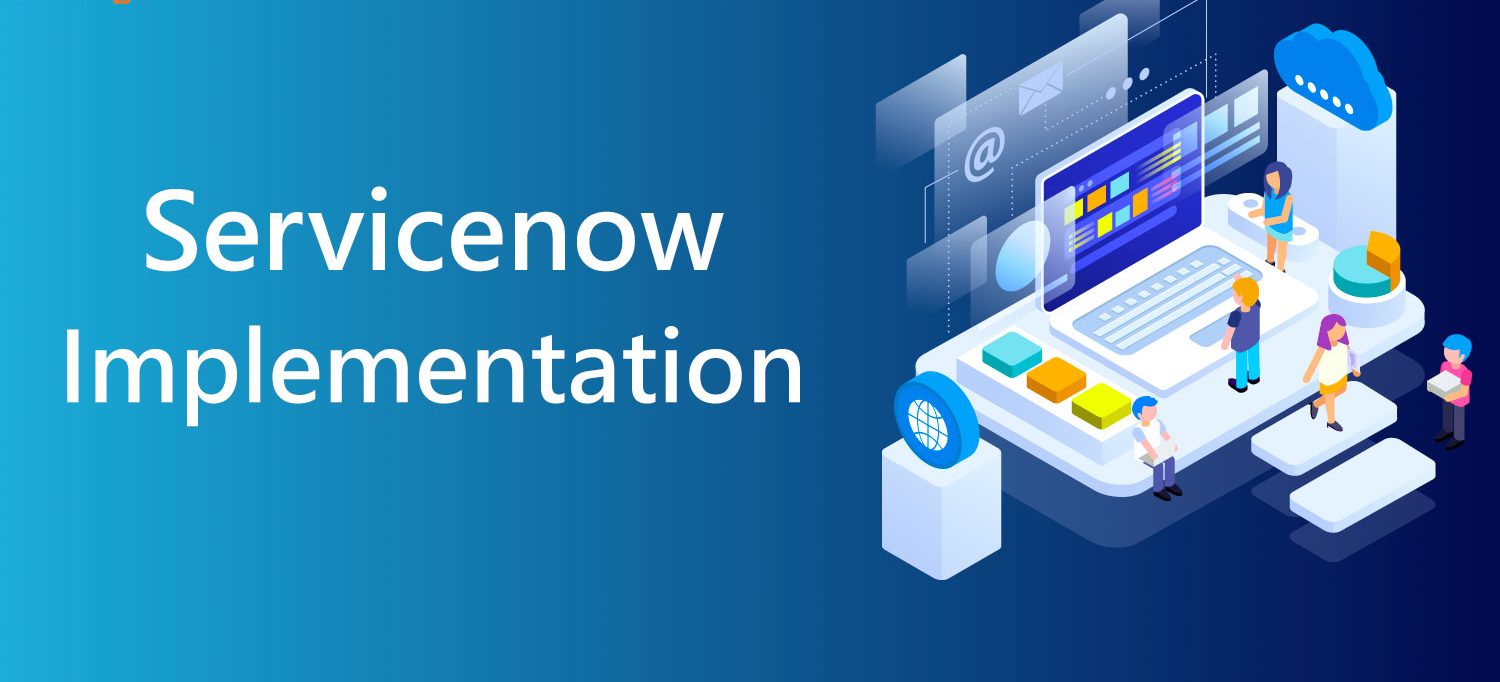 ServiceNow is a technology for ITSM that is becoming increasingly popular, especially among businesses undergoing digital transformations. The attraction of the solution is partly due to its scope, which enables enterprises to use a single platform for all their ITSM requirements.
A successful ServiceNow Implementation Services can enable organizational-wide digital transformation, assist in reallocating funds and resources toward innovation, and strengthen a company's capacity to react to market changes. However, to get the most out of ServiceNow, you need to see the adoption process as more than just launching a program to digitize, automate, and optimize the back office to generate efficiency throughout the entire organization.
Ideal Approach to ServiceNow Implementation
Now that you are aware of the significance of implementing ServiceNow, here are the steps that assure successful implementation:
Strategy implementation, time management, risks, cost-effectiveness, resource management, and customer satisfaction should all be analyzed and evaluated. Continue to examine these business procedures to determine how they may be changed to make the most of the platform. Having the appropriate ServiceNow developers is essential for a successful installation.
Creating strategies with long-term perspectives
There isn't a one-size-fits-all approach to ITSM that ServiceNow Implementation Services provides. However, instead of having to go it alone, the platform does allow organizations to build some ITSM standardization. Instead of forming a completely new strategy, the platform architecture enables businesses to subscribe to a standard method. This enables a simplified setup and allows to customize the platform according to the customers' company, staff, and requirements.
The strategy should adapt to the company's growth and changes in technology use. It should also be considered whether someone should roll out the implementation simultaneously or in phases. In either case, we should make strategies for the IT division's future and the technology other divisions utilize, like customer service, human resources, and security.
Knowing what you want is required to get the desired help. It is possible to ensure that the ServiceNow implementation process goes smoothly by establishing the short- and long-term ROI goals. Regularly consider processes that can be improved or abolished, and steer clear of habits that limit prospects for the future. Determine if it will work by looking at our current resources and their capacities.
Development, release, and testing
Start the creation process using SCRUM plugins within ServiceNow once we have a roadmap. Do a review to specify the methods' "as-is" and "to-be" states. Ensure a basic model for the configuration management database (CMDB) and procedures for its creation and upkeep. After switching to the new ServiceNow platform, the system is operational and prepared for regular usage through User Acceptance Testing (UAT), education, customer service checks, and Go-Live support.
Collecting feedback and instruction
For the adoption process to be successful, it is essential to comprehend the new platform. ServiceNow' may differ depending on the individuals and departments involved. Proper training must be offered to maximize the platform's usability and take advantage of its exceptional service management capabilities. Our staff should receive appropriate ServiceNow tool or ITSM framework training. To "get everyone on board," we must explain the advantages and opportunities of the new ServiceNow platform because many people resist change. Regular ServiceNow training and review sessions should make it easy for our staff to adjust to the new system while also assisting management in recognizing and addressing potential problems.
Following recommended procedures
ServiceNow is adaptable, but adaptability also brings complexity. The ServiceNow Services community has concentrated on defining best practices or criteria for businesses to follow depending on their implementation needs to aid in seamless deployments. There is a reason why there are best practices. They assist in avoiding errors, overcoming challenges, and preventing disruptions to the business. ServiceNow implementation strategies have become more standardized in the last four or five years.
Training your staff and ensuring transparency
Any software service can be successfully implemented with the aid of transparency. Be clear about the advantages and changes for workers to promote openness. Organization-wide communication regarding the difference and how it would affect employees' work is necessary for businesses. IT teams need to be familiar with the technology and given the freedom to operate independently. They also need to comprehend how the implementation will affect their day-to-day tasks.
Consider training the employees and the majority on the available ServiceNow technologies and ITSM frameworks while using ServiceNow. If we provide our staff with the resources and knowledge, they require to start using the platform right away, the rate of adoption will be significantly higher.
Conclusion
ServiceNow is a solution for ITSM that is becoming increasingly popular for enterprises undergoing digital transformation. The organization can use a unified platform for its ITSM requirements because of ServiceNow's inclusivity. All of the considerations above must be taken into account when implementing ITSM.