Travel
How Can an Immigration Lawyer Help with Your Travel Visa?
Firstly, Are you or your family members looking into entering the U.S. territory for touristic, work, education or immigration purposes? If the answer is yes, you should know that to be allowed to enter a foreign country, you must meet certain conditions.
These conditions and accompanying legal forms vary depending on the purpose of your visit.
Considering the restrictions brought on by the ongoing COVID-19 pandemic, foreigners may now run into additional issues when applying for their travel visas.
Visa services all over the world are experiencing delays and challenges which come with switching to a virtual application process.
For that reason, hiring an immigration lawyer to assist you in your research, as well as advise and guide you through the process of applying for your travel visa, would significantly shorten the time and reduce the stress which comes with the uncertainty of the visa application process.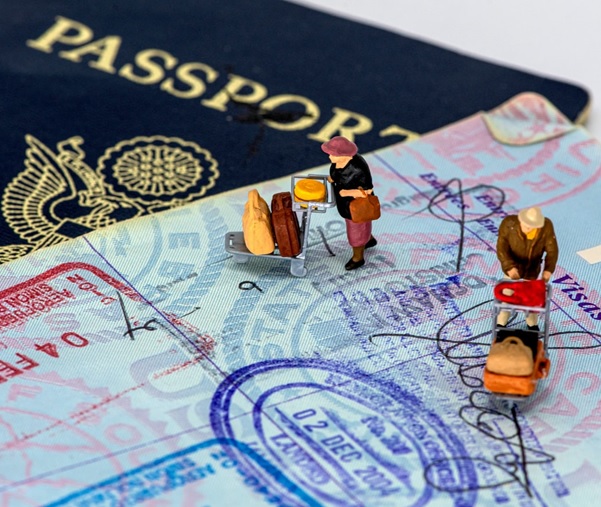 Source: Unsplash
Tourist Visa
If you're a non-immigrant and you want to visit the U.S. for up to 90 days, you'll want to look into a B-1 or B-2 Visa. If you're visiting the U.S. for business purposes, you should apply for a B-1 visa, and if you're looking to visit for pleasure or to get medical treatment, your go-to visa is B-2.
Foreigners may also need to prove strong economic and social ties to their home country. The reason for that is to show to the U.S. Department of State that you want to stay in the U.S. for a specific, limited amount of time and intend to return home.
What would be a good proof of these ties? For starters, a statement from your employer or other statements that prove that you have a steady income at home.
Alternatively, you may attach evidence in the form of property deeds to prove that you have financial assets in your home country or a marriage certificate to prove your social ties.
As an applicant for a tourist visa, you will go through an interview process which can be detrimental to your application. To consult with an immigration lawyer about the interview process and have one take care of all the necessary forms and documents, visit this page.
Student Visa
If you've entered the U.S. as a visitor on a B-visa, you wouldn't be able to remain in the states for educational purposes. As a foreigner looking into attending classes in the U.S. academic or non-academic institution, you need to be looking into F or M visas.
Generally speaking, student visas are easier to get. You will need to complete an online non-immigrant visa application, and depending on your age, an interview may or may not be required.
You may also be asked for certain documentation relating to your academic preparation, such as diplomas, certificates, proof of the ability to pay for your educational and living costs and others.
Work Visa
Getting a work visa is a tricky process. Employers tend to favor citizens of the U.S. due to the difficult, lengthy and costly process of getting work authorization for foreign talent.
Still, if you've managed to go past the bias against labor migrants and find a job, you probably don't want to go through any additional hardships to get your work visa.
The type of work visa you're applying for may vary, depending on the type and length of business you intend to be doing in the U.S.
If you're looking for a short stay to attend a business meeting and negotiate a contract, a B-1 visa would be enough. But if you're looking to work in the U.S. for a fixed amount of time or permanently, there are several different work visas that you might need professional assistance to apply for.
An immigration lawyer can help you decide which work visa is the best fit for you, depending on your field of work, expertise, exceptional abilities, artistic endeavors, religious work and so on.
Immigration Visa
If you want to become a permanent resident of the U.S., you're looking to become a Green Card or an immigration visa holder.
Here are some ways in which you could obtain an immigration visa:
By being sponsored by your immediate relatives or a (future) spouse through the Family Unification program
By applying for a refugee or asylee status
By participating in a green card lottery through The Diversity Immigrant Visa program
By getting a specific job offer that very few citizens in the U.S. can fill, by creating a new job in the U.S. or by having exceptional skills that are in the national interest
Finally, To make sure that you're eligible for the visa that you need and to make your visa application smoother, consider scheduling an appointment with an experienced immigration lawyer to improve your odds of being allowed to enter the U.S. and stay.