Essential Android Apps To Use In 2021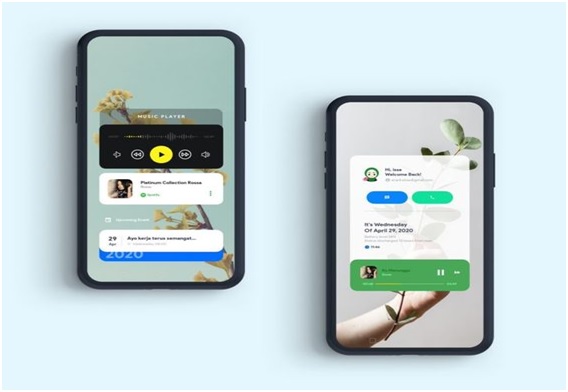 In the modern world, our mobile phones are where we learn, socialize and work. Smartphones have allowed humans to do so much. They have granted us the ability to make long-distance calls to relatives or for work. The ability to just search online about our random queries. Smartphones have also let us watch movies and shows for hours on end. Yet, the best possible thing to come out of smartphones is third-party apps. There are millions of apps in the Playstore that have a variety of functions.
Source: Pinterest
Android apps can help us achieve so much more with our free time. They make our life easier in one way or another. It is just a matter of finding the right ones. Most people are put off with apps that are complicated and glitchy. This is why we have categorized how to maximize your phone and with which apps. The following list includes apps used for productivity, gaming or just to pass the time.
A Notes App
We've all grown fond of taking notes for class or reminders in our diaries or books. The only drawback to this was that we didn't always have our diaries on us. Not to mention, they were hard to carry without a bag. A simple yet revolutionary function of our phones is to jot down notes. Most smartphones have a notes app preinstalled. Below are two examples we recommend.
Google Keep
Google Keep is a minimalistic and simple note-taking app. It is one of the best options available because of its accessibility. The software experience is guaranteed to be great because it's made by Google.
People use this app because of its widely accessible features. There are no complications involved and every option is within finger's reach. Another key benefit of Google Keep is that it is completely free. There is no premium version and no cost is involved. All the notes are saved on your Gmail account and can be transferred. Since notes are saved to the cloud, opening the app on any device displays the same notes.'
The only downside to this app is the lackluster organization. Notes are often stacked on top of each other and it is hard to distinguish between them.
Evernote
Evernote is another great option for a notes app. Where Evernote shines is in its availability of features and file formats. The software experience is fairly intuitive and it already has a large user base.
People that use Evernote can benefit from multiple file formats such as PDFs. This makes it the go-to app to jot down school work. The app includes a scanner to highlight text on documents you don't want to photocopy. The notes are saved and can be transferred in between devices too.
The downside to Evernote is that it includes a premium option. Most of the file formats are available after paying for the premium. The free version is a functional albeit limited version of Evernote.
A Browser App
Browsing online is one of the best things about our mobile phones. Searching for answers to our questions is why we surf the internet. While everything on the internet is not to believe, there are some reliable sources. The internet includes everything from home improvement queries to shopping for Packaging Machines. Here are a few apps we recommend.
Google Chrome
One of the most popular browser apps on any smartphone is Google Chrome. This browser has been around for a long time and is considered one of the originals. Chrome has a large userbase and is regularly updated by Google.
People who use Chrome often do not have to worry about passwords as Chrome has a password manager. This ensures secure passwords that are automatically inputted in websites. Chrome also syncs website history across all your devices which is convenient.
The downside to chrome is that it lacks a vast catalog of extensions. There are fewer extensions available in comparison to other browsers. Similarly, some people avoid chrome due to privacy reasons.
A Wallpaper App
Wallpaper apps have grown in popularity over time. Many apps are offering high-resolution pictures or live wallpapers. It all depends on what the user likes and is in the store for. Below is our pick for the best wallpaper app.
Walli
Walli is a unique wallpaper app that offers a variety of different wallpapers. This app showcases digital art in a vibrant yet minimalist way. What makes Walli unique is that its catalog of wallpapers is from a few creators. These are trusted creators that offer the very best in digital art.
The only downside is that the free version is riddled with ads and inconveniences. The premium version gets rid of the ads for a price.
A Game
Gaming on a mobile phone has become a popular way to pass the time as of late. Smartphone games have risen in both quality and quantity. There are millions of games available that users can choose and download. Below is our pick for the best game.
1010
1010 is an addictive puzzle game that is much similar to Tetris. It offers relaxing yet thought-provoking gameplay to beat your high score. The joy of this game can only be experienced when playing it. It can easily lead to endless hours lost.
The only downside to this is that some of the themes are locked and have to be purchased. The free version also has ads.
Conclusion
Whether you're searching for reliable baby food packaging on your browser or playing an addictive game. Android phones have so much to offer in terms of productivity and entertainment. There are so many apps to choose from and tastes can differ. We recommend exploring on your own and figuring out which app is best for you.