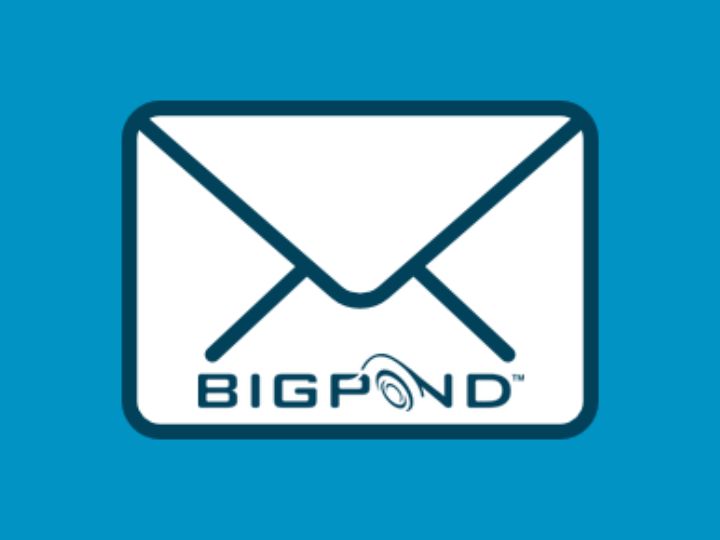 Bigpond webmail login is an online portal that allows users to access their email accounts.
Worry not, Today we will explain how to log in to Bigpond mail and discuss the concept of Telstra and Bigpond.
No need to use Bigpond.com webmail – you can check emails with other programs! (like Mailbird, Microsoft Outlook or Mozilla Thunderbird). Desktop email programs can boost productivity and provide access to emails even when not connected to the internet.
How to Sign in to a Bigpond Email:
Open the official website www.my.telstra.com.au
Next, fill the required fields like you webmail bigpond login username and password
If you have a business account ID (Telstra Executive ID), you have to login Telstra ID also.
Finally, click on login button.
How to Log in to a Bigpond Email Account Utilizing a Third-Party E-mail Client?
In case, access your Bigpond email account on mobile or desktop by using the necessary SMTP server settings.
IMAP settings for Telstra/Bigpond mail on MAC email client:
IMAP Web server site: mail.bigpond.com
IMAP port: 993
IMAP security: SSL
IMAP Access:
IMAP username: Your full email address
Your full Email address IMAP password: Your Bigpond.com password
SMTP server settings for Telstra/Bigpond Email on Mac Email Client:
SMTP server: mail.bigpond.com
SMTP Port: 465
SMTP Security: SSL
SMTP Username: Your full email address
SMTP Password: Your Bigpond.com password
These are the significant settings details you need to set for email client to work for Bigpond email
How to access bigpond webmail?
This blog post shows how to access Bigpond webmail login in a different browser. Desktop computers can use Chrome or Firefox, while laptops and tablets can use Safari or Chrome. This guide helps you switch from one browser to another for your Bigpond webmail account, allowing you to save space and use the one you prefer.
Open your Webmail Bigpond Login account and log in.
Next, tap on 'Mail'
Next, another window open on the screen, it shows all your email messages.
Click on the message, what you are looking for?
Easily manage emails by clicking the 'Manage' tab.
How to forward emails to bigpond webmail?
To access Bigpond webmail, you must be logged into the account.
Next, click on mail option.
Now, open your mail inbox.
To forward an email, click on the Forward button located beneath it.
Recipient address must be provided to forward the message.
If you want to attach any files on your mail, tap on the attach file symbol and select from the computer,
To complete the process, click Forward Mail.
How to delete emails from bigpond webmail?
First log in the webmail bigpond account.
Next, go the mail inbox.
Pick the email you want to delete messages.
Finally, clikc on delete button
How to password protect bigpond webmail?
To keep your Bigpond webmail account safe, use a secure password and enable two-factor authentication.
Log into your BigPond webmail account to protect it.
Next, go to settings, then click on the security tab.
It shows Password Protection option.
This guide will show you how many passwords are saved and how many need to be added for the account to be securely protected.
To generate a secure password, click the "New Password" button and enter it in that field.
Secure your password by enabling the Lock Down Secret Password feature.
After that, click on save changes.
A new password is required for account sign-in. If you have forgotten your Bigpond password, the recovery process is easy. All you need to do is click on the "Forgot Your Password" link, which will prompt you to enter your email address. Once this is done, you'll be able to reset and access your account again. You will receive an email with instructions for resetting your account password.
How to add extra security to your bigpond account?
Bigpond accounts provide a secure environment for data protection. To maximize security for your BigPond account, follow these four simple tips: use a strong password, enable two-factor authentication, consider using a password manager, and enable account activity alerts.
1. Password protect your account
Protect your BigPond account by setting a password. Strong security measures ensure your account is safe from intruders by keeping your user name and password secure. Protect your account with two-factor authentication – enter your username and password for added security.
2. Enable 2-step verification
Secure your Bigpond account by enabling 2-step verification. Two-factor authentication helps keep accounts secure by requiring users to enter both their login credentials and a code sent separately for extra protection. Two-step verification prevents unauthorized access to your account by requiring a code to be entered for each login attempt.
3. Use strong passwords
Secure your Bigpond account with strong passwords to prevent unauthorized access. For strong passwords, use 8 or more characters with a mix of letters, numbers, and symbols. (uppercase, lowercase, numbers, symbols) for added strength. To ensure maximum security, it is a good idea to generate passwords with a mix of uppercase and lowercase letters, numbers, and special characters. This will guard against potential threats.
How to troubleshoot problems with bigpond webmail?
Try troubleshooting your issue with these simple steps. To fix internet connection issues, restart your computer or phone. Ensure you have the latest Adobe Flash version installed on your computer. If you're having trouble with your browser, try disabling pop-ups and ad blockers. If you're having trouble with your mobile device, try switching to a different network or setting up wi-fi at home.
Conclusion
Moreover, If you're having difficulty accessing your bigpond webmail, try a few simple steps to resolve the problem. Stay up-to-date for the optimal experience – use Chrome or Firefox's newest version. To ensure your computer is properly connected, make sure your internet connection is active and that you have entered the correct username and password. If necessary, call Bigpond Technical Support for help solving the problem.