5 Best Free Animation Creator for Marketing
Animated video marketing is the most versatile and effective digital marketing plan for any organization. This approach will never be successful if they are not handled with a good marketer. Most of the time, such animations are created in order to explain any process. We can say it is an excellent tactic to give confidence to your customers to buy your services.
No matter if you are a beginner at creating an animated video, the right animation online tool has a significant part in the whole process. Therefore, in this article, you will discover the 5 best free animation creators for marketing.
Doratoon
Crello
Adobe Character Animator
Visme
Animatron Studio
Doratoon
Doratoon is a helpful animation character tool that provides complete access to all of its features. It has an intuitive interface that makes the process easy for creating an animated character. This free online cartoon maker tool is widely used for business purposes to attract visitors. Doratoon is an all-in-one place to create stunning pieces to fulfill your marketing purposes.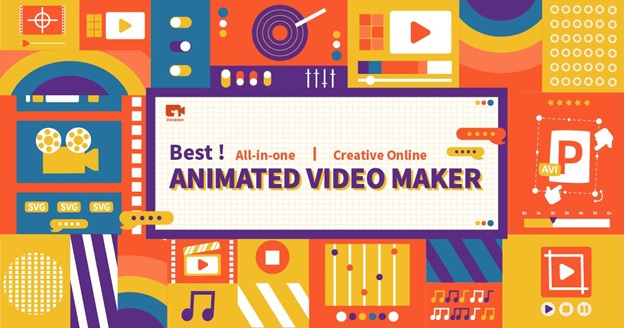 As many organizations are moving their businesses online, therefore you can observe a demand for video animation. Doratoon assists you with its thousands of templates that can be customized according to your marketing strategies. One can choose its pre-designed templates to create an advertisement, product promotion, or insurance promotion. The user is also enabled to use the huge royalty-free music library for interactive and attractive animated videos for your online business.
Doratoon also offers AI dubbing that allows the user to add high-quality audio to the video. Undoubtedly, it comes with exciting features that may leave your competitors in awe.
Get More Templates From Doratoon by Clicking Here >>
Crello
Looking for a basic cartoon maker? Crello lets you design your favorite cartoon animation online. With its vast library of templates and pre-animated objects and characters, the marketers can put all their creativity into their content. It works according to your business growth strategy.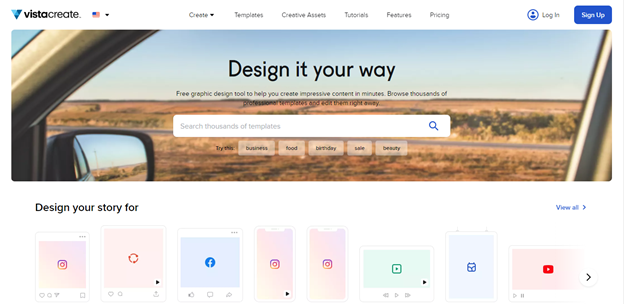 Crello has high-quality posts that help in improving the engagement of your business organization. It aims to provide pretty professional results that have made it prominent on the list of animation online tools. Crello is affordable for all those who have small startups for their businesses. It does not add any Crello branding and watermarks, which usually require a premium version for the removal.
This online video maker has an easy-to-use interface that is helpful for marketers who are looking for a simple solution for their creative work.
Adobe Character Animator
Relatively straightforward cartoon maker online- Adobe Character Animator lets the users create eye-opening animated characters. This app works well with your creative ideas that support your marketing strategy. Adobe Character Animator contains a small number of characters as you need to buy characters.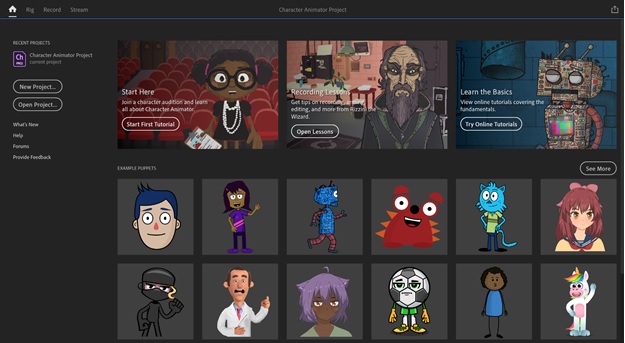 Further, the tool is embedded with the most recent and efficient feature that reorganizes the live animation. It lessens the time period by allowing you to save the desired expressions, gestures, or triggers. Adobe Character Animator is able to enhance your marketing campaign with the help of its automatic facial tracking.
Just add animations on the homepage and improve the timespan of your visitor. Therefore, one does not need to spend hours to catch the audience's attention for your business.
Visme
With the upgraded marketing tactics of 2021, Visme is the right tool for creating your animated cartoon video. The service offers its users to create professional stories, posts, or ads. It can be your one-stop shop to instantly work on the ready-made templates or images for your organization's social media campaign.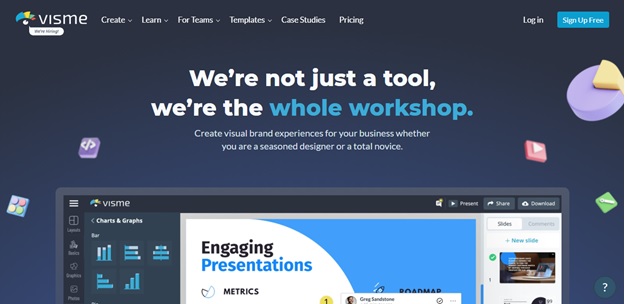 Visme contributes a huge part to creating exceptional pieces without any stress and frustration. Creating an animation online would help you to convey your company's target and goals flexibly. The user is able to create the business content by telling the product or services related to their organization.
However, the software's integrations help the users to make use of marketing details from Google Analytics, Jotform, or Typeform. This video animation tool does not support flexible prices.
Animatron Studio
The power of cartoon videos leads us to create impressive video animations for businesses of any level. Animatron Studio provides all the leading features at an economical price to create animated explainer videos for the promotion of any organization. It assures the high-level creativity tasks for the organizations or agencies and customizes them accordingly.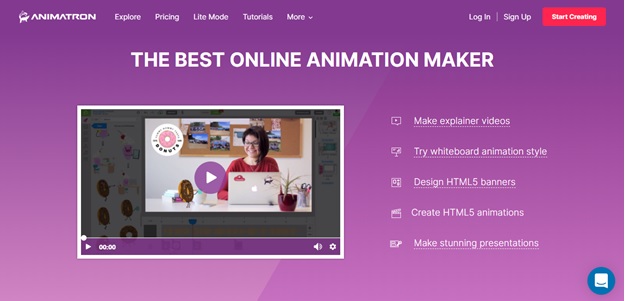 Animatron Studio helps your clients to stand out in the competitive and crowded marketplace by animated content. Raise the marketing campaigns of your company and create noticeable banners or demos.
You can explain your product pitch to make the whole marketing process much more effective. Animatron Studio will guide you throughout the process and prove itself as a cost-effective solution.
The Bottom Line
Whether you are running an educational business or a corporate business, animated videos always help in gaining recognition in any niche. The above article has discussed several animated video-makers to make you choose between them. It is one of the most affordable marketing strategies that enable you to explain to the audience about your product or service.
Out of all, Doratoon has a top place among all the animation creator tools. Finally, it supports a wide range of customizable templates that are super easy to explain your company's goal.