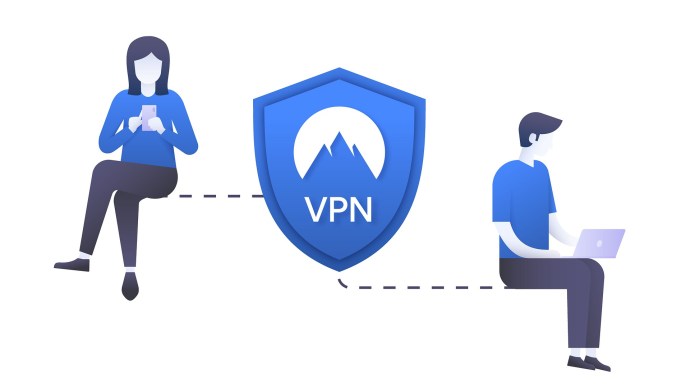 For those of you still wondering how to watch The Office on Netflix even if it's unavailable in your area – don't fret. You can easily unblock it by following the link, where you'll find some amazing VPN options that reliably work on Netflix.
Question is, though – will you get banned for getting around Netflix's geo-restrictions? Fortunately, that isn't the case. Here's why.
How VPNs Work and Why You Won't Get Banned
The best 2021 VPN's work by changing your IP address, which contains details about your real life location. That doesn't mean Netflix and other online services can see your exact address, of course. However, they can still identify you by country, city, and even ZIP code. By changing your IP to one from a different region, you can unlock the local Netflix library, or even gain access to new streaming services (like BBC iPlayer).
Another primary function of VPNs is to encrypt your data, keeping it hidden from hackers and ISPs that may want to sell your data. Aside from bypassing geo-restrictions, people use VPNs to secure their online data from the myriad of cyber threats out there.
As such, no streaming site will risk banning VPN users. After all, making people choose between security and entertainment is not exactly a great look. At worst, Netflix will deny you access by blocking the IP address of the VPN server you're connected to.
Thankfully, any decent VPN will stay one step ahead and constantly acquire fresh new IPs for their subscribers. This is also why you won't have much luck unblocking Netflix shows with a free VPN. They simply can't afford to do the same without a steady revenue source. There's also the fact that most of them are riddled with security issues, so be careful when choosing your provider.
Which Country Has The Office on Netflix?
With that out of the way, we can all breathe a sigh of relief and watch The Office in peace. But where does it stream? Well, back in December it was announced that the loveable goofballs at Dunder Mifflin would be returning on Netflix in the UK and Ireland. Just connect to a server in one of those countries and you should be good to go.
That being said, the show could change streaming locations at any moment. The solution? Just bookmark the link right at the start of the article, and StreamCatcher will keep you posted about where you can watch The Office or any of your other favorites.
Why Are Some Shows Blocked on Netflix?
It all comes down to licensing issues. While everyone likes to blame Netflix for it, movie and TV studios carry most of the blame. They're the ones that license content to Netflix, and they have the final say on where shows can stream. If they've signed a more profitable contract with a local TV station or streaming site, chances are your favorite show won't make it on Netflix.
There's also the fact that every other studio is creating their own streaming service nowadays. Why would NBCUniversal license The Office to Netflix when they can put it on Peacock keep all the money to themselves, right?
Unfortunately, while that may be good for the studio's pockets, it's a different story for viewers. People aren't exactly happy about having to subscribe to yet another content service. Not when the show they want to watch is already on their platform of choice, at least. Thankfully, you can always use a VPN to unlock a whole new world of content (and without getting banned!)