Travel
Why Los Angeles Is a Dangerous City for Motorists and Pedestrians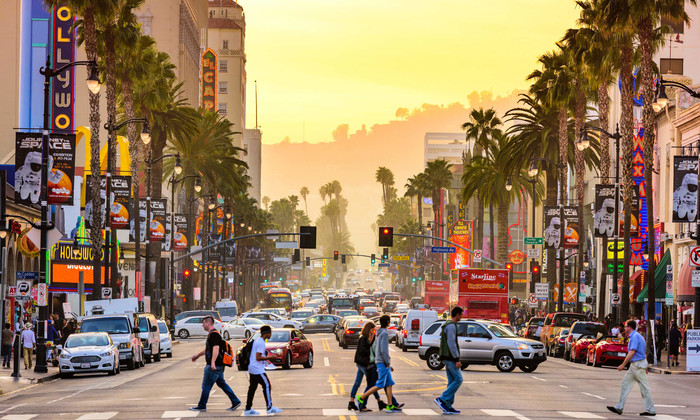 Despite the numerous attempts by the local administration in Los Angeles, the number of traffic accidents has continued to skyrocket.  According to the Los Angeles Times report, Los Angeles had a total of 55,350 reported traffic accidents.  The number of casualties has been increasing yearly.  Regardless of the accident's severity, motor vehicles remain one of the leading causes of united death among people aged between 1-34 years. Here is a summary of the most common causes of vehicle accidents in Los Angeles.
Driving under the influence
The primary cause of most accidents in Los Angeles, as well as Minnesota, is driving under the influence of alcohol and drugs. Alcohol is the most commonly abused drug that results in accidents. Others can either be prescription or illegal drugs. The use of drugs tends to impair the driver's judgment, vision, and reaction time.
When you drive faster, you are less likely to have time to see road hazards. Stopping a very fast-moving car before a collision is also difficult.  Collison that occurs at the very high-speed result in greater damage and fatalities. According to the Los Angeles Department of Transportation, over speeding results in over 28% of motor vehicle accidents.
Sometimes Los Angeles will experience adverse weather conditions.  When you drive in snow, rainy or foggy conditions, especially at night, your visibility is compromised.  The roads also become slippery during rainy seasons. This increases the chances of you losing control of your vehicle. All these factors will increase accidents rates in different streets of Los Angeles city.
Driver's behavior and attitude
Illicit and poor driving habits are another major cause of road accidents in Los Angeles. Some of the common poor driving habits that can cause accidents include: poor lane change, inappropriate overtaking, tailgating, failure to give way, failing to keep right, lack of concentration, and poor visual scanning.
Use of un-roadworthy and defective vehicles
Dangerous design defects are a minor cause of motor vehicle accidents.  Motor vehicle manufacturers have been working tirelessly to recall all defective and dangerously designed vehicles. The use of damaged, worn-out cars and poorly maintained vehicles is another major cause of motor vehicle accidents.
Where and when do most of Los Angeles's motor vehicle accidents happen
You can reduce your chances of getting involved in Los Angeles's car accident if you know where the accident is more likely to happen. Outlined below are some of the common cities for road accidents in Los Angeles.
1. Around homes
Most car accidents happen a few kilometers from your home. Most accidents occur around homes because you tend to get overly comfortable and less cautious when you are driving around your neighborhood. The sense of familiarity will make you lose focus and become distracted.  When driving around your neighborhood, make a conscious decision of remaining to alter and avoid daydreaming, ignoring traffic lights, or even texting and eating.
2. During rush hours
Most accidents are likely to happen around morning and evening hours, the so-called rush hours. When you start driving slowly in slow-moving traffic, you are more likely to engage in other activities such as texting. Once traffic has cleared, you are more likely to over speed and be more so as to cover the lost time. When you are driving in Los Angeles, especially during rush hours, you should be very altered and avoid engaging in unnecessary activities.
3. Driving at night
Most accidents occur and are reported at night. Most accidents will happen between 9 pm and 3 pm. Accidents that occur at this time of night can be attributed to fatigue, poor visibility, driving under the influence of alcohol, and distraction. In case you have a long road trip, prepare in advance so as to avoid driving during extreme hours of the night.
You never know when an accident can occur, but you can reduce the probability by taking a few precautions. In case you are under the influence or overly tired, cancel the trip or request someone to drive you. Always ensure that your car's headlights are working properly to enhance night visibility.
Conclusion
Los Angeles is one of the cities with the highest road accident rates. One of the most common causes of road accidents is overspeeding and careless driving. You can avoid the accident completely, but you can be prepared. One way of preparing has a reputable personal injury attorney.  In case you have ever been involved in a road accident, you are entitled to some compensation from the person responsible for the accident. Most road accidents result in hospital admissions. The settlement comes in handy to cater to the heavy medical bills that result from the accident.  The compensation is also helpful in paying for damaged properties and other losses incurred during the accident. One of the best ways to ensure that you are well and fully compensated is consulting a personal injury attorney.