News
Which Pool Shape Is Right for You?
Deciding on the ideal pool shape in a landscape- from vibrant rectangles to smooth lagoons- might be continually confusing. In-ground swimming pool shapes play a significant role in determining your recreational space's aesthetics, function, and overall layout. They vary from traditional rectangles and circles to creative freeform designs that echo your property design.
Understanding the basic types of in-ground pool shapes will help you choose a swimming pool that suits your backyard, lifestyle, and budget.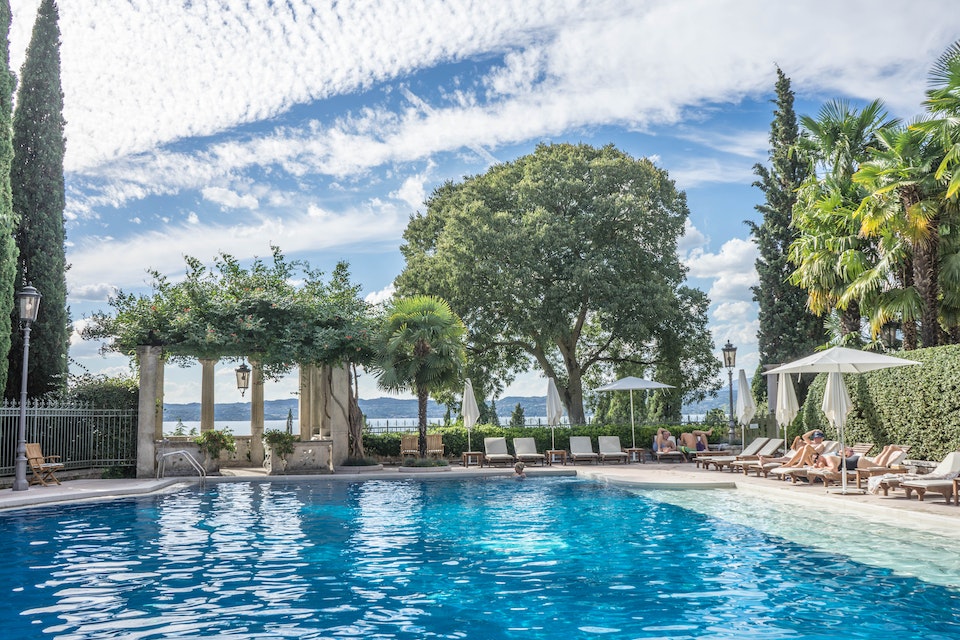 Traditional Rectangular Pools
Rectangular pools are conventional. This pool shape is the original yet most popular version. As a result, it is enduring and can fit nicely into modern garden styles.
Rectangular in-ground swimming pools provide a timeless look, appearing more formal and streamlined. Hence, these pools are perfect for a classic pool for swimming laps, playing pool sports, or just lounging around. A rectangular pool is not just aesthetically pleasing; its sharp edges also make it much easier to cover during off-season or cooling periods.
Circular and Oval Pools
Popular for their soft edges and smooth lines, circular and oval pools twist a certain charm that many homeowners appreciate. These pool shapes are considered more casual, friendly, and invitations for relaxation.
This in-ground swimming pool style is ideal if you wish to create a laid-back, resort-like feel in your backyard. The curved edges also enable a more natural integration into certain landscaping designs.
Kidney-Shaped Pools
Kidney-shaped pools are similar to oval-shaped ones but include a bend on one side. The natural, curvy design is aesthetically pleasing and eliminates hard corners. The design lends itself well to landscapes that seek a more natural, softer vibe. The indentation can serve as a natural demarcation for shallow and deep ends or designate a spot for water features or landscaping elements.
L-Shaped Pools
An L-shaped pool can offer the best of both worlds. One long, straight section is ideal for lap swimming, while the shorter L-section can be suitable for wading or lounging. This design is a popular choice for families with a mix of styles and ages, and those with a spacious backyard can accommodate both shapes.
Freeform Pools
Freeform pools are essentially swimming pools designed in an irregular shape with curves. This style is highly customisable as it can efficiently utilise and enhance your backyard's natural features. Freeform pools frequently include rock features, waterfalls, or islands.
This in-ground swimming pool shape may be the right choice if you wish your pool to form a tropical, lagoon-like getaway.
Infinity Pools
Infinity pools are sure to create an impactful and luxurious statement with their stunning vanishing edge, which gives an illusion of the pool merging with the surrounding landscape or the skyline. As a result, they are now synonymous with lavishness and indulgence.
These pools are high on aesthetics but can be pricey and require a suitable terrain for the impact.
Final Thoughts
Selecting a pool shape means more than merely personal preference. It involves the consideration of available space, landscape design, intended use, and budget. Is it to be a fun haven for the kids, a serene escape, or a lap pool for exercise?
Your choice should incorporate a balance between form and function. Yet, it is worthwhile to note that while certain pool shapes may seem trendy today, the popularity of individual designs will perpetually evolve. Consequently, a classic, timeless design like a rectangle may be safer if you're concerned about your property's long-term resale value.
A pool is a significant investment and a permanent addition to your property. Before committing to a final plan, consult with a pool design expert. Meticulous understanding and research can help you select the perfect pool shape for your backyard paradise.