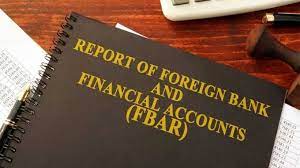 Remember how proud you were when you started your first job? You were excited to be a member of the team, and tried your hardest to do the best job you could. Perhaps that enthusiasm faded a bit, however, when you received your first paycheck and saw that a good chunk was taken out for taxes!
Even if you learned about taxation in school, you received a refresher lesson in that first paycheck. Then, as tax time rolled around, you got schooled again – this time in how to file your taxes.
For Americans, April 15 is ingrained in our minds. It's the annual deadline to submit your taxes. Either you file and get good news in the form of a tax refund, or it's time for you to write a check to make up for the taxes if you underpaid throughout the year.
Every year the media hypes up the tax deadline, filming last-minute filers as they pull up to the post office mailbox or interviewing professional tax preparers about the last rush of the season. So, when you moved to another country and discovered that you would still have to file U.S. taxes as an American citizen, you assumed that the deadline was April 15, right?
Well, right … and wrong.
The filing deadline is June 15 for Americans living abroad, although any tax due, even if an estimated amount, is still due by April 15.
It's also true that your Report of Foreign Bank and Financial Accounts (FBAR) Form 114 is technically April 15, but if you fail to meet that deadline for any reason, you are automatically afforded a six-month extension to Oct. 15. You don't have to file for an extension, provide a reason or anything. No interest or penalties will be accessed, either.
Why is the FBAR treated differently than other tax requirements? For starters, it isn't a typical tax document that needs to be filed with your taxes. Rather, the FBAR falls under the Bank Secrecy Act, so FinCEN Form 114 is not submitted with your taxes to the IRS. Instead, it is filed electronically through the Financial Crimes Enforcement Network's BSA E-filing System.
After all, the goal of the FBAR is to fight tax evasion by informing the federal government about taxpayers who have a relationship with a foreign financial institution.
Who needs to worry about meeting the FBAR deadline? Many American expats do. The FBAR is required for those with a financial interest in one or more financial accounts registered outside the United States, if the value of those foreign accounts total at least $10,000 at any time during the reporting calendar year.
Uncle Sam is receiving the same information from foreign banks and investment firms too, so it knows who should be filing an FBAR, including contact details, and penalties for not filing start at $10,000 a year for unintentional non-compliance, such as not knowing you have to file! So always seek advice if you're not sure whether you have to file or not.