What Are The Project Management Tools For Construction?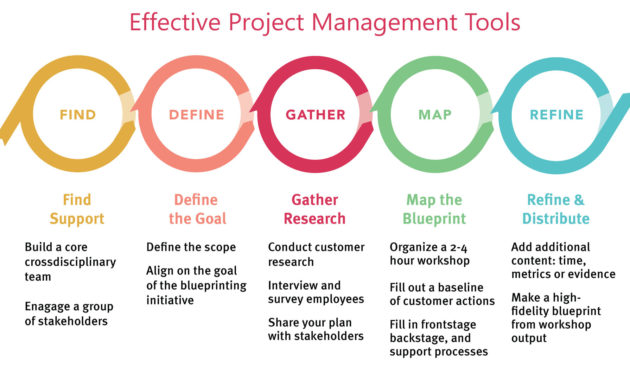 Project management tools is particularly helpful to companies in the construction industry because construction projects are usually undertaken on a large-scale, and involve dealing with multiple things like – regulations, safety concerns, equipment rentals, and much more. It is highly impossible to manage the working of multiple teams and track project data manually. That is the reason construction companies use project management tools built especially for them.
Construction project management software helps in creating and maintaining schedules in the industry and performs sequencing of operations through the use of a work breakdown structure. How to select the right construction company project management software? Which are the popular ones? Let us discover.
How to choose the right project management software for your construction company?
A construction project can be of any of the following sub-disciplines – industrial, commercial, agricultural, residential, environmental, or institutional. In every discipline, you will have to be in constant touch with multiple agents throughout the project. Construction projects have tight budgets and schedules and cannot compromise on quality.
A good project management software will help you in making schedules – be it with your teams or agents or clients. The tool should provide clarity on objectives and plans for each party involved in the project.
With multiple operations taking place concurrently, the duties of a construction project manager can be overwhelming. Possessing good skills and experience alone is not enough. With the right software management tool, you can streamline your work and make it a pleasant experience for all the stakeholders.
However, there are hundreds of tools in the market, built just for construction companies. Each one provides a different set of functionalities and pricing options. How to choose the right one? Take a look at the checklist below:
Can the tool lessen the burden of your work?
Is the tool capable of handling large-scale real-time project management?
How transparent is the software?
Are you looking for a web-based or system-based solution?
Does the tool come with the promise of data security?
Are there Android/iOS apps of the software?
Is the software capable of handling data from multiple computers?
Does the provider train your teams to use the software?
How accurate is the software?
Does the tool have a good reputation?
Are the pricing options suitable for your company?
Can the software provide solutions for tracking and accountability?
It's not an exhaustive list. But if the answer to most of the questions above is affirmative, you can say that it is a good project management software.
Features of a construction project management software tools
While choosing a project management software, as a construction project manager, you need to look for the following features:
Gantt Charts – Visualization is an easy way to understand progress and analyze the plan. Did you know that there are Editable Gantt chart PowerPoint templates readily available online to help you save time in building project timelines? One of the best online resources for Gantt Chart templates is SlideUpLift, which has a vast library of PowerPoint templates for Project Managers.
Technical support – No software is perfect. You may encounter problems while working with the project management tool. Your provider should be available at all times, to support and help with issues.
Sharing of documents – The tool should provide a secure mechanism to share files among members of the project. File privileges should be well-defined. Upon modification, users should receive a notification about changes.
Accessibility – The tool should allow access from multiple authorized devices, irrespective of location. Software that supports mobility is necessary for a construction project.
Cloud hosting – The software should provide secure cloud storage to store and backup all data related to the construction project.
Top Project Management Tools for Construction companies
1.      PlanStreet
It is one of the best tools for project management. PlanStreet offers a cloud-based solution for construction project management. Each feature as a module provides superior user functionality. PlanStreet offers useful features such as Gantt charts for real-time tracking of workload, resource tracking for optimal allocation of the right resources, expense tracking to make sure that you are well within your project budget, and communication with the client. The tool requires minimal training, and users can access it from anywhere.
PlanStreet helps companies optimize their processes and offers training in agile and scrum project management. It is valuable as many companies have shifted to agile methodology today.
2.      BuilderTrend
BuilderTrend helps construction projects. It can manage project schedules, budget tracking, storing documents, and much more. The users can access this tool from any device connected to the web. It automatically notifies the project manager about conflicts in the project schedule(if any). The provider offers extensive training and round-the-clock support for the users. The tool can be integrated easily with top business applications. It is a custom-made tool for homebuilders, remodelers, commercial, and specialty contractors. They offer three pricing options – Core, Pro, and Premium, with each plan offering an additional set of features than the one before it.
3.      BIM360
BIM360 is a project management tool designed for the construction industry. It is an online tool. The tool aids the team in speeding up the delivery of the project. Users can manage and track the expenditure on various equipment. The software enables team members to adhere to industry standards and safety specifications.
It resolves issues quickly due to better communication between teams. Also, with BIM360, teams have clear-cut schedules with realistic goals for work. Key features of BIM360 are – performance indicators, management of field data, construction tracking, and quality assurance.
4.      ProjectManager.com
ProjectManager.com is construction management software that provides maximum mobility. It is a cloud-based tool that can users can access from anywhere. The software offers tools for project scheduling, planning of the construction, vendor management, expense tracking, and a lot more.
The software provides a Gantt Chart with which one can visualize the progress of the project. It has a friendly user interface. Schedules can be created and modified by simply dragging and dropping the line representing the task.
The tool allows collaboration of teams and easy sharing of documents and image files. Also, dependent tasks can be clubbed together for better visualization and quick delivery.
5.      CoConstruct
CoConstruct is web-based construction management software. It is widely popular among builders, contractors, and construction companies. A few key services offered by the tool include – collaboration and communication between teams, estimating and tracking the expenses, planning, and scheduling operations.
The software is customizable. The company provides excellent customer support and assists its users in resolving technical issues. CoConstruct, however, may not be preferred by beginners and small-scale industries as the tool is quite expensive. Also, integration with third-party business applications is restricted.
6.      ProCore
ProCore is project management software for construction projects. Some of its features are – a dedicated employee log, which specifies each employee's contact details along with their certification. If you are a small-scale construction company, you may find the software to be bulky and a bit expensive. But this is one of the best tools for medium to large-scale companies. The tool involves end-users in the process of planning future endeavors.
However, keep in mind that the platform does not provide integration with other project management tools. It could be an issue if you involve architects and subcontractors in your team.
7.      Smartsheet
Smartsheet is a cloud-based construction project management software that helps in streamlining the roles of various teams. The tool supports effective communication between stakeholders, which in turn results in faster delivery of the project. Without software, a construction project will have mounds of paperwork that can be difficult to manage. Smartsheet provides tools for elaborate documentation so that issues can be spotted and fixed as they arise. The tool facilitates collaboration between teams, clients, and vendors. Tools offered by the software save a lot of time and resources so that users can focus on the actual project rather than spending time on management.
Smartsheet, teams can make decisions based on real-time data. There is very little time spent switching between applications. Workflows can now be automated. The tool cuts down unnecessary emails so the users can concentrate on the important ones. With an intuitive user interface, Smartsheet provides an end-to-end execution platform to manage construction projects.
With the number of tools available today, selecting the one that will work for your company is a challenging task. Consult with your peers and be clear about your budget and requirements.
Good project management software should be able to help you in budget and resource management. It should be capable of tracking the work in real-time. The tool must provide secure storage of project data even when it allows sharing and collaboration. If you can keep vendors and the client in your loop, it is a huge plus point. Make use of the checklist provided above and check each software for the features they provide. Choose the one that has a good reputation. Make sure the provider offers training and assistance to your teams.
8.        LinkedField
LinkedField is an all-in-one subcontractor management tool – one company to get the work done in the office and/or out in the field (no need to hire multiple companies to complete the job). It operates as a Virtual Project Manager by enhancing the team's experience and knowledge while simultaneously automating subcontractor management.
Best uses include LinkedField Collect – the comprehensive document hub for busy construction professionals. This offering includes employment documents, important email management, project schedules, attachments, and deadline reminders – all in an easy-to-use, uniform, dashboard.
Additionally, LinkedField specialises in a new Covid-19 Safe sector which ensures the safety of all workers. Through the use of a QR scanning safe system, all on-site workers are able to complete their Cobid-19 health screening before entering a construction site. The OSHA Compliant system is also incorporated, allowing management to identify exactly who is onsite and who has gone through the project safety orientation. It allows employers and employees to be aware of safety systems in place as well as emergency contacts available at all times.