People buy cars in different ways. You might purchase yours brand-new, heading to the dealership, and getting the model you want fresh off the assembly line. Once you drive it, its value depreciates, but you're getting the latest and best safety features and technological add-ons.
You might buy a certified pre-owned or used vehicle. You save money that way, though you probably won't get as long of a warranty. There are certainly positives and negatives about each car-buying method.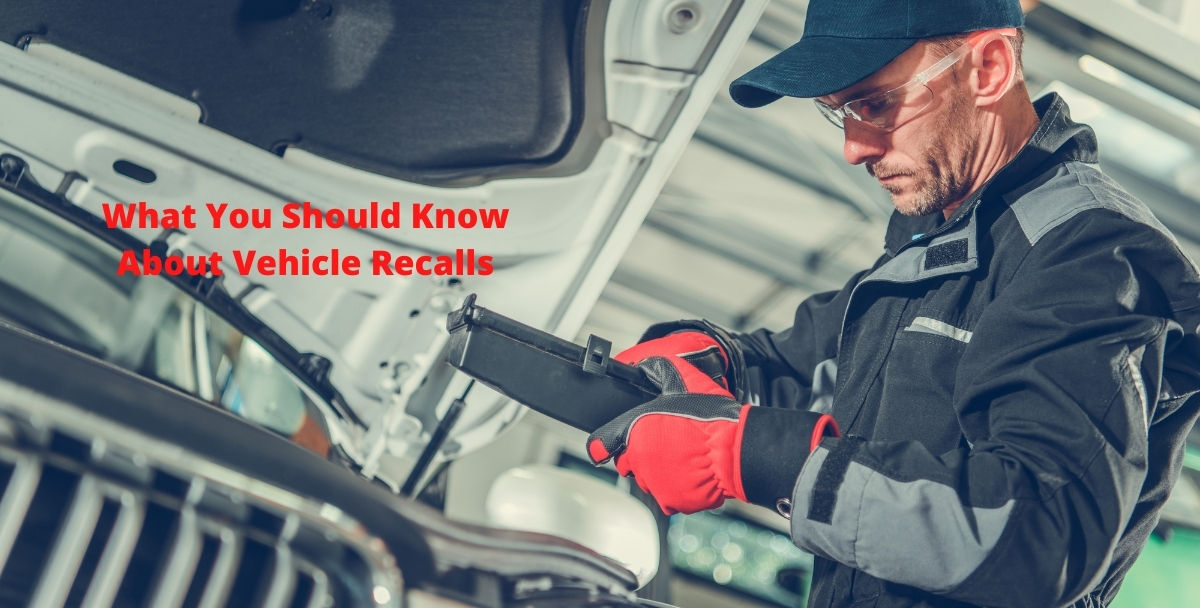 Vehicle recalls are probably not on your mind when you select the car that you want. However, they happen more frequently than you might expect. If you're not aware of one, you might find out there's something wrong with your vehicle only when it breaks down, or some component injures you.
We'll get into some vehicle recall details in the following article.
How Often Do These Recalls Occur?
You might not think that vehicle recalls happen all that often, but if you feel that way, you'd be wrong. For instance, Ford is one of the companies that has to recall their vehicles more often than almost any other.
Ford has recalled 5,800 of their 2012 Edge SUVs. They had fuel leak concerns. The company also recalled their 2013 Escape SUV because of similar issues. They felt like these leaks posed potential fire hazards.
Chevy recalled some of their Pontiac G5 sedans and Cobalt models, while Nissan has had problems with some of their Xterra, Pathfinder, and Frontier vehicles. The issues range from wheel hub issues to transmission cable concerns.
The list continues, but one thing's clear: there are many more vehicle recalls than the average consumer might suspect or imagine.
What Happens if the Company Recalls Your Car Model?
As for what occurs if your car's manufacturer recalls it, that depends first on where you bought it. If you purchased your vehicle brand-new at a dealership, then they will likely notify you in the mail.
They should have your address, but failing that, they could email you or call you instead. You probably gave them all of your contact information when you bought the vehicle.
If you bought your car certified pre-owned, that likely means you bought it from the manufacturer as well. You can expect them to contact you then too.
If you purchased the car used from a lot that has all kinds of different manufacturer's vehicles, then it's not so likely that the company will reach out to you. They might not necessarily know that you own the model in question. If you bought the vehicle by meeting up with someone from Craigslist, don't expect anyone to reach out either.
What Happens Next?
If the company can contact you, they'll tell you about the recall. They're doing so to fulfill their legal obligation. The last thing they're going to want is for the car to catch fire or crash because then you'll likely bring a lawsuit against them.
You will probably have to turn the vehicle over to them so they can replace the faulty part. They will likely give you a replacement vehicle of similar value while they fix the problem.
Generally, they can retrofit the vehicle with a new part, and they should get it back to you before too long. If for some reason you don't really want the car anymore, you and the company can probably negotiate and come to terms. They might agree to pay you a suitable amount to buy it back if you're worried that they haven't solved the issue sufficiently.
What About if You Bought the Car from a Secondary Source?
If you bought a vehicle used, and the manufacturer does not know that you have it, they can't contact you if they need to do a recall. Your best bet then is to do your due diligence and look online for any recalls before you purchase a used vehicle.
You can put that on your checklist, right alongside taking a test drive and checking the Kelley Blue Book value to see if you're getting a good deal. You should be able to locate a list of vehicle recalls online without any trouble.
Vehicle recalls aren't usually cause for alarm, provided that you get the manufacturer to fix the faulty part promptly. You should never ignore a recall request that you receive since the company would not reach out unless they felt sure there was a pressing reason for modifying the vehicle in question.