Utilizing Social Media To Grow Your Business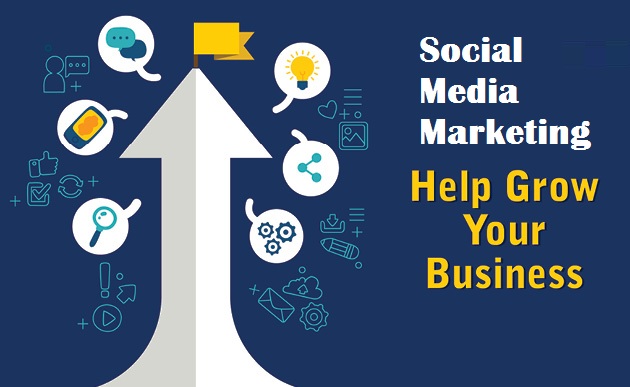 Starting a business can be met with some challenges in the beginning. You may have some visions and some great ideas, but it can sometimes be hard to reach the people you want to reach when you first start. Social media platforms are great tools to utilize because there's a lot you can do with them. They also make it easy for business owners to reach their target audience and start creating those important relationships with their customers.
Determine What Platforms To Use
It's important to think about the products and/or services you plan on selling and figure out what your target audience will be. This information will help you determine what social media platforms you should aim to use. Adults under 30 tend to spend the most time on Instagram, TikTok, and Snapchat. Adults older than 30 spend a lot of time on Facebook, Instagram, and YouTube.
Once you determine the platforms you'd like to use, you can start creating profiles and increase your brand's visibility. It can be helpful to research your competitors to see how they're branding themselves to see what's working for them and how you can look good for your target audience. It's never a good idea to copy anything from your competitors, but you can get some helpful information that you can customize to make it your own.
Post Content That Speaks To Your Target Audience
Social media marketing will fail if you don't use it wisely. You can't post just anything and expect it to receive positive feedback. You want to post high-quality content that your target audience can relate to. Determining the best type of content would depend greatly on who your audience is. Marketing doesn't work when you're trying to target everyone all at the same time.
Once you figure out the specific demographic you want to reach, you have to do some research to see what's trending and what this age group is interested in. Shoot some high-quality videos and edit them using various programs such as inpaint to get them as professional looking as you can. Creating a great caption will be a call to action that'll help to engage your viewers.
Be Realistic With Your Goals
It's always a dream to go to sleep and wake up with one million followers. Unfortunately, marketing doesn't work that way. Sure, there will be times your followers grow significantly if a post takes off very well, but sometimes it takes time and a lot of work to just get 1,000 new followers. The key is to be persistent and to work towards your goal.
It's important not to give up, especially if you're proud of the product and/or service you're selling. It's okay to make mistakes as a new business, and marketing can be trial and error sometimes. Don't get discouraged if you're met with negative feedback; use those as a learning opportunity to improve your next posts.
Develop a Relationship With Customers
Social media is an easy way to engage with your audience and help build that trust. It's never a good idea to be that company that doesn't take the time to reply to their comments and messages. As a brand new business, your engagement matters.
If you find yourself too busy to spend time on social media, it can be helpful to hire a social media manager to help manage your accounts. This will give you time to focus on other areas of your business, but it also puts someone in charge of your accounts that should know the ins and the outs of social media to help make your business stand out.
Social media will make a huge difference in reaching your target audience and helping to get your brand noticed. Be persistent and take time to analyze the data from your marketing campaigns. The data will tell you what worked well and what didn't receive the best feedback so you can work on developing a better campaign next time.