Business
Technology
The Green Way Of Doing Your Laundry – Tru Earth Laundry Detergent Sheets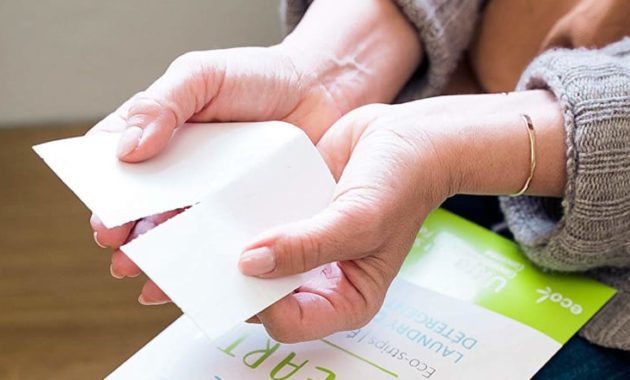 Laundry detergents are notorious for containing harmful chemicals that can be damaging for both your skin and the environment. Using such laundry detergent can be cheap but at what cost?
To keep costs low, manufacturers have always relied on plastic and cheap chemicals to package and produce laundry detergent. But what if there were a greener more sustainable means of manufacturing and distributing laundry detergent? 
Tru Earth Laundry Detergent Sheets
Yes, Tru Earth has combined technology, science, and ingenuity to create the first brand of eco friendly laundry detergent sheets. These eco-strips offer the most convenient, effective, and eco-friendly method of doing your laundry, all at an affordable and competitive price.
These eco-strips are designed to work in any washing machine including high-efficiency (HE) ones. The ultra-concentrated detergent is made from ingredients that are hypoallergenic, as well as, paraben and phosphate-free. This means that it safe for both your skin and the environment!
Why Eco-Strips?
Apart from being the safest laundry detergent available in the market Tru Earth's detergent sheets also offer by far the easiest and most convenient way of doing laundry. 
All one has to do is simply remove 1 strip from the eco-friendly box packaging and place that strip in the washer. That's it! No measuring of liquid detergent required or worrying about detergent being spilled creating a mess. 
This one eco-strip has the power to efficiently and effectively remove dirt, debris, and stains from clothes allowing them to be rinsed away at the end of the wash. Using the one-strip at a time also means you know exactly how many washes per load you can expect making your laundry washing chores a lot simpler and a lot more economical than before.
If that's not all, Tru Earth goes the extra mile to ensure eco-friendliness all across its supply chain. The packaging that the eco-strips come in is made from 0% plastic and designed to be ultra-light for easy transportation. 
This means that Tru Earth is 94% more efficient when it comes to reducing freight fuel consumption and greenhouse emissions as compared to other leading detergent brands.
With slim and light packaging there is no longer the need for a cluttered laundry room cupboard full of bottles, liquid detergent jugs, measuring tools, and so forth. Tru Earth's eco-strip packaging is so efficient that you can store 400 wash loads worth of strips in the same space that it would take you to store about 100 loads of liquid detergent. 
Save Your Skin & The Environment!
Tru Earth eco-friendly detergent sheets have shown us all that there is a much better way for us to be doing our laundry. The benefits of using Tru Earth eco-strips greatly outweigh the benefits of traditional detergent options. 
Devoid of harmful chemicals and animal-based ingredients these sheets are safe to touch for even those who have incredibly sensitive skin. The biodegradable packaging and conscious efforts of reducing the carbon footprint make Tru Earth a brand we can all stand behind.