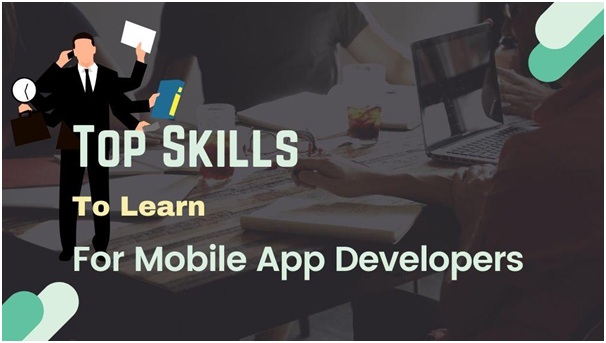 With the emergence of smartphones and other devices, mobile app development has become an instrumental area where developers can focus. Obtaining the right set of skills is crucial if you're a mobile app developer who wants to thrive with your career. Becoming familiar with and incorporating the following aspects into your arsenal should help you become even better at what you do.
Understanding Agile Development
Breaking down massive projects into smaller assignments can allow for change and transparency. Understanding agile development allows client involvement when working on a project, which is usually required when new features are being added. Knowing how it works allows you to refine a product and improve its quality. Switching from development to a testing activity can be done quickly and efficiently.
Knowing More About the Internet of Things
The Internet of Things (IoT) has continued to grow in recent years, which will increase the need to understand how to make an app that works with other devices connected to the internet. If you're interested in working in the enterprise sector, learning more about IoT should be beneficial as the need for different options becomes desired.
Able to Handle Cross-Platform App Development
To become a better web developer, it's also essential to have a good understanding of more than one operating system. If you're able to code in both Android and Ios environments, it's going to make you much more marketable as a developer. Understanding the intricacies of each platform should also help you save time and earn more money. Taking the leap to understand the learning curve that's required for this skill should help open up an abundance of opportunities for you.
Working With UX Design
A user of an app will have a much better experience when the UX design has been created with navigation in mind. Satisfying an app user with a robust UX design is a vital step in making sure they don't uninstall the app you've created. Critical components of becoming highly skilled in this area include the following:
Having a Strong Information Structure: A user should be able to navigate through an entire app without getting confused.
Understanding User Tastes and Preferences: The UX design should provide an instant connection with the user based on their persona.
Evaluating an App through Wireframing: Knowing how to test and evaluate an app in the wireframing stage can help improve any weak points.
Delivering a Fantastic UI Design
Understanding how to use color correctly along with images, audio, and video to make an app highly interactive should help a user feel a connection the first time they use it. To deliver this type of experience, it helps to understand the following:
Representing Visuals Accurately: Understanding how to create just the right amount of balance with visuals and audio can help create an experience a user will enjoy
Including Attractive and Informative Images, Sounds, Text, and Animations: Knowing how to use the correct colors for buttons, background, etc.
Being Aware of Cybersecurity
Being creative as a mobile app developer does have some disadvantages. There are always some unscrupulous individuals who would love to steal the intellectual property associated with your app. Having awareness in cybersecurity and taking every step you can to thwart a data breach is crucial. Knowing there's always a possibility of malware should help keep you alert and aid in avoiding the challenges that extortion hacking can cause. Learning how to make an app that has virtually flawless code is essential. Obtaining a security checklist for developers and using it regularly should help keep you alert and prepared.
Familiarity With Business
While there are several technical aspects related to mobile app development, having an awareness of the business space is also useful. Understanding how to use a compelling business model to create more awareness with a broader user base is helpful. Becoming familiar with social media and branding should help make it easier to get noticed. Having knowledge of competitors in your space can also help you understand if any changes need to be made to keep your app current with market expectations.
Accumulating knowledge about different platforms, technologies, and tools, should be highly valuable to you as a developer in the mobile area. While it does take time, each step of progress you make is one more skill you can use to make your work more straightforward and efficient.