When setting the cornerstone of your business, you didn't plan just to survive the market. No, development was definitely on your mind. It's normal to be ambitious and have high aspirations, but it is just as essential to be able to turn them into reality. A good idea is nothing but a dream unless you create the follow-up of developing an expansion plan and seeing it through. If you've got the energy, motivation and resources to begin improving your business but are still stalling due to not knowing where to begin, have a look at the following suggestions. You may just find the hint you've been looking for that nudges in a positive direction.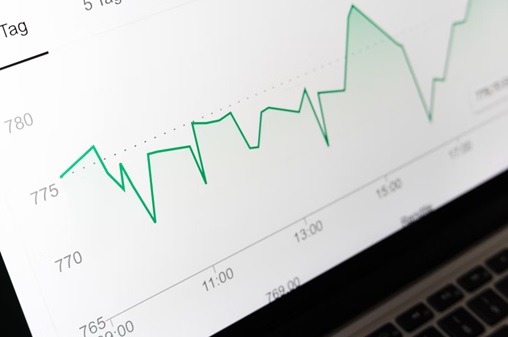 Image source: https://unsplash.com/photos/IrRbSND5EUc
Set goals, then see them through
While being spontaneous and open-minded is frequently an asset in business, careful planning will take you longer when it comes to development. Setting tangible goals helps get your priorities in order and ensures that you never lose your focus and stay committed to the tasks. To ensure maximum productivity levels, make a plan and outline daily, weekly, monthly and yearly objectives. If you're a long-term planner and have the required foresight, you can take it a step further and set goals to be achieved in the next three or even five years.
Taking the slow and steady approach is also beneficial when concerning risk assessment. As you get a clear picture of where your company stands, you can envision which chances you should take and which are better ignored. When you take this measure, you build your company from the ground up and make it as solid as possible. It also helps you avoid frustration, as some goals will take longer than others. Take it one step at a time and focus on tasks as they arrive.
Focus on customer service
A satisfied customer base translates into increased revenue, which in turn equals business growth. When you retain loyal customers and attract new ones, you're already developing and gaining the upper hand over your competitors. This is why it's important to maintain a solid, clean image as a reliable source of products or services. In that way, you also ensure that your clients will pass on information about your brand to friends and relatives. Word-of-mouth marketing is highly effective, as people are more likely to trust the words of those close to them compared to other forms of marketing. That's why ensuring you provide clients with a favourable experience works to your advantage in more than one way.
Connect to established and potential customers in as many ways as you can. Not everybody responds to the same strategies, so it's important to make sure everybody feels included. Post relevant content on social media and make sure your updates are frequent. Post short surveys on your website, print them on paper in physical stores and ask willing customers to complete them. Ask for feedback on how you can improve your products, the areas in which you're lacking, and what they expect from you in the future. After you've gathered a considerable number of them, determine what are the most common points, and start solving them.
Adopt SEO solutions
SEO is a great way to make your business rock-solid and stand out from your competitors. When your content ranks higher on search engines, that adds credibility to your brand name and establishes your reputation. It creates your image as a trustworthy source for buyers, and it can even imply that what you're offering is of superior quality compared to what the competition is providing. Since everybody is present in the virtual space nowadays, your performance in the digital area is crucial for good business. Ignoring or neglecting this aspect would be very ill-advised.
If you're not adept at improving SEO performance yourself, get help from a digital marketing agency that will enhance your business via an innovative, creative approach. After analysing your website, their services will offer valuable insights and strategy paths your company can follow to develop, gain visibility and drive traffic organically.
Gradual evolution is desirable, as sudden, uncontrolled growth can bring unwanted challenges to everyone in the company due to increased demands. The team can be overwhelmed by a much-increased workflow, while funds may be too thin and fail to raise the pressure of mounting expansion costs. But by picking a SEO agency London, you are sure to avoid such issues, as you'll get a development strategy tailored to the needs and pace of your corporation. They'll help you grow in a structured, organised manner, while not compromising on the accuracy and quality of the process.
Learn to delegate tasks
You can't do everything by yourself, so as much as you feel directly responsible for everything going on in your company, you must learn to delegate tasks to climb to new heights. You won't be able to lead successfully if you're struggling with burnout. Also, you don't want to give your crew the impression that you don't trust their judgement and decisions or that you don't believe in teamwork.
If you're not used to assigning the workload to someone else, it can be tough to decide who's up to the task initially. Choose based on the experience of each employee, the insight they have to offer for each job, and whether or not they've accomplished a similar one in the past. You're one step closer to success when you learn to manage this aspect.
Aim for constant growth
Progress doesn't happen overnight, so you must arm yourself with plenty of patience if you're serious about expanding your company. There will always be something more you can do and a higher goal you can aspire to, so the process is essentially never-ending. Aim for continuous development and learning in all areas of your business, from material sourcing to productions, to the director boards. As the market changes and develops, you'll have to keep the pace to stay in business and not be replaced by the competition. Settling for what you already have is probably not an option you'd be satisfied with. After all, continuous training and advancement are what make it all worth it.