Business
Time Management Strategies for Acing Your Certification Exam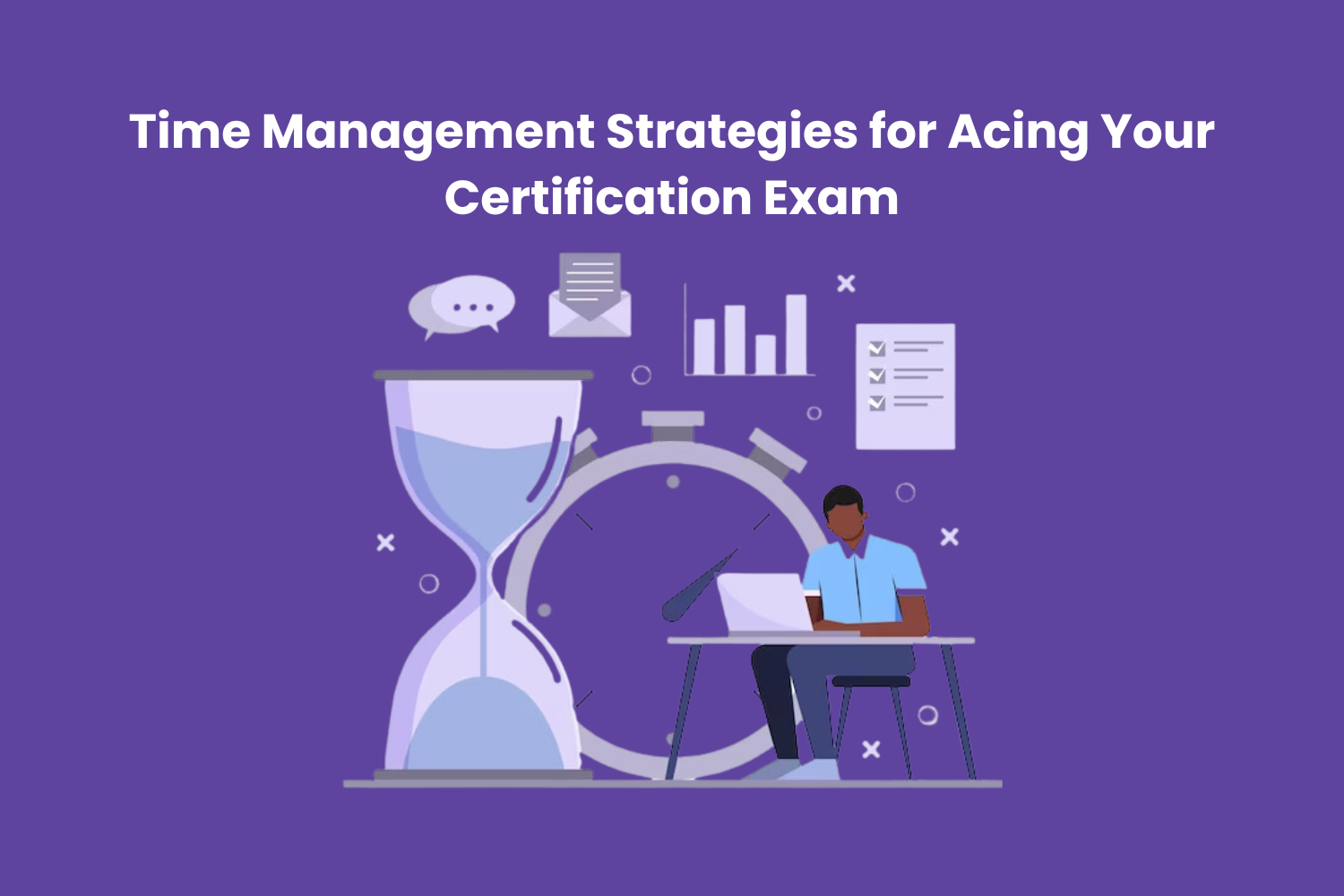 A big step in developing your profession is earning a certification, like CAPM Training. However, getting your certification may be difficult, and passing your examinations with flying colors depends on your ability to manage your time effectively. In this blog, we'll examine the practice of time management, find workable solutions for finishing CAPM training, and learn How to Pass the CAPM Exam. 
The Importance of Efficient Time Management 
Your ability to manage time, a limited resource, will determine whether or not you pass the CAPM Exam. Effective time management is the first step in creating a well-structured study plan for certification preparation. You can maximize your output, acquire the essential material, and improve your chances of passing the CAPM Exam on your first try by understanding how to manage your time effectively. 
Setting Clear Goals 
Setting defined objectives is the first step in your time management quest. The topic of "how to pass the CAPM exam" needs to be more than just a desire; it ought to be a specific goal. Divide your objective into reachable stages, and give each one a date. Your study plan will be far more successful if you adopt a systematic method to help you stay responsible and focused. 
Prioritizing Your Study Materials 
Not every study resource is made equal. Choose the most relevant and trustworthy resources for your CAPM training to make the most of your time. Choose the resources that best suit your learning preferences and the outline of the CAPM Exam, whether they be textbooks, online courses, or practice tests. 
The Power of a Study Schedule 
Your greatest companion while looking for success on the CAPM Exam is an organized study regimen. Set up specific times for your study sessions and keep them. The key is consistency. To make a picture of your schedule, use a planner or online resources. By doing so, you can keep track of your work and make sure that you're giving each subject adequate time. 
Avoiding Procrastination 
The greatest enemy of efficient time management is procrastination. Especially while studying for a certification test, it is simple to become distracted. By establishing a concentrated study atmosphere, getting rid of distractions, and rewarding yourself for sticking with it, you may overcome procrastination. Every second matters while trying to pass the CAPM Exam; keep that in mind. 
The Pomodoro Technique 
Consider using the Pomodoro Technique if staying focused throughout extended study sessions is a challenge for you. This time management technique is segmenting your study time into quick, focused blocks of time (often 25 minutes), followed by a short break. You may avoid burnout and preserve productivity by using this method. 
Seek Professional Guidance 
Taking a CAPM training course is an excellent method to make sure you're headed in the correct direction. These programs provide well-organized material, knowledgeable guidance, and a welcoming environment. You may save time by optimizing your study process and getting complicated subjects explained in a controlled learning environment. 
Practice, Practise, Practice 
Setting aside time for practice examinations and mock exams is a crucial component of effective time management. You are able to recognise your strengths and flaws by regularly self-evaluating. Concentrate more on your weak areas, and keep in mind that practice is an essential component in knowing how to pass the CAPM exam. 
Revise and Refine Your Plan 
Reviewing and revising your time management strategy on a regular basis is crucial as you go through your CAPM training. As you learn more about the topic, your original timetable may need to be adjusted. Success ultimately depends on your ability to be adaptable and willing to adjust your strategy. 
Staying Motivated 
It's essential to remain motivated throughout your CAPM training experience. Effective time management and motivation are interdependent. Establish modest incentives for reaching academic goals and have a positive outlook. Keep in mind the reasons you started this trip and how it will eventually help your career. 
Collaborative Study Groups 
Adding a study group to your time management plan is beneficial. You may learn from one another, obtain new insights, and keep one another responsible. Collaborative study groups may increase your motivation while helping you better comprehend difficult subjects. 
The Power of Digital Tools 
Utilize digital programs and technologies to make time management easier. You can remain organized and make sure you're getting the most out of your study time by using apps like task organizers, calendars, and note-taking tools. 
Conclusion 
With efficient time management, passing your certification test, such as the CAPM, is possible, especially if you're considering enrolling in Project Management Courses. Start by prioritizing your study materials, establishing clear objectives, and creating a well-organized study timetable. Proactively prevent procrastination, and to increase productivity, think about time management strategies like the Pomodoro Technique. Take advantage of CAPM training classes and Project Management Courses to gain expert advice, and remember to set aside time for practice and self-evaluation. You'll be well-equipped to pass the CAPM Exam and advance in your profession by using these time management techniques.
Keep in mind that effective time management, coupled with Project Management Courses, is the key to realizing all of your certification-related potential. Wishing you success as you pursue your goals!