The best way to promote the services of your company or explain the next task to your employees is to create a live meeting. Communication is the most efficient way to make your message comprehensible. But what should you do if you can't meet in real life? You can create a chat for business online. Some of the video chat platforms are not able to handle such tasks and crash frequently.
No one wants to experience sound or video issues during intense polemic. That is why iMind created a new approach to video conference software. Look for more info at the iMind.com website as well as read some iMind reviews about the product.  Here we will focus on the basic things the company can offer you.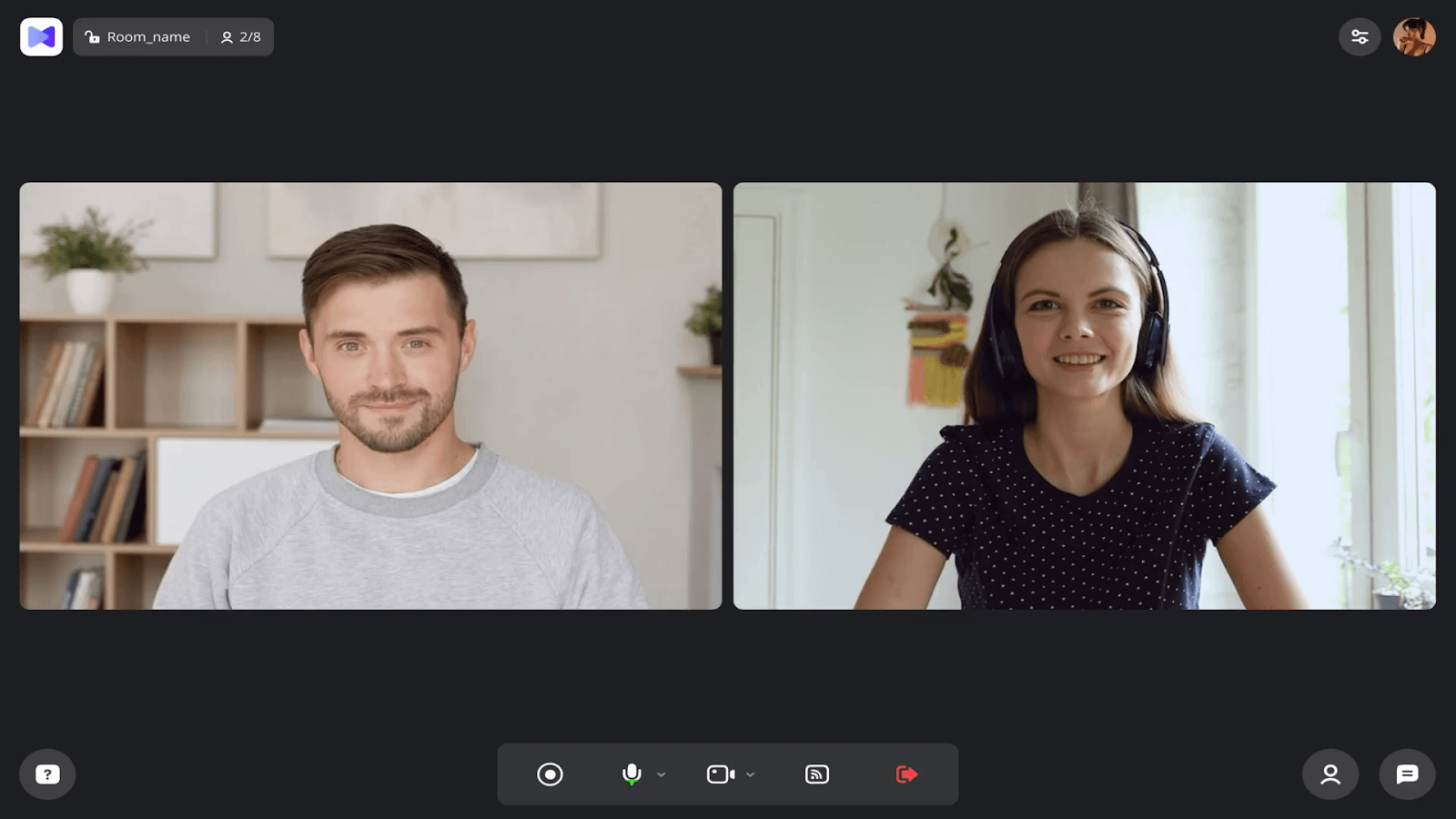 If you need a stable video conferencing tool for companies in the UK – the answer is here
iMind will provide you with the newest video chat software for successful business negotiations. Try to conduct meetings for free on a new video conferencing platform, no installation of the app is required. What else you can get by choosing the iMind:
The iMind is available both in the browser and the app, be able to talk from anywhere.

It is possible to join the meeting through iMing on phone.  

Noise suppression – removal of the background noises is already installed in the program. You won't have to fix your microphone anymore, white noise as well as other unpleasant sounds will be removed automatically.

Better quality for the best experience – HD video quality of a call will be more appropriate when you're trying to negotiate with your partners or other company, rather than looking at the low-quality 144p slide show.

Record your conference and store the recording on your computer or in a personal account.

Screen sharing – is a great feature if you want to make a presentation on your computer during the meeting.

Change the volume of each participant, depending on their voice levels.

A statistical report of each session will help you to improve your video conferencing setup. 
Besides of free plan, features of which we listed above, there are several pricing plans. But how do they differ and is there a point to buy anything or just stay with a free plan? Let's figure it out. 
iMind: opening new horizons in the communication world in Britain
You can pick out three pricing plans, and each of them offers you more advanced features that you won't get in the free plan. Choose the plan base on the function you seek: 
Pro – compared to the Free plan there is 24/7 customer support available. In a free option, you will self-troubleshoot program issues and get an answer to your questions on community forums. You are also able to text in an online chat during the meeting. 

Business – you will receive a personal account on customer support services, so, your questions and issues will be handled much more quickly. 

Enterprise – you will get a personal manager to deal with all your issues. 
Read more about the company on iMind's official Facebook account. It is the fastest way to improve your business communication.