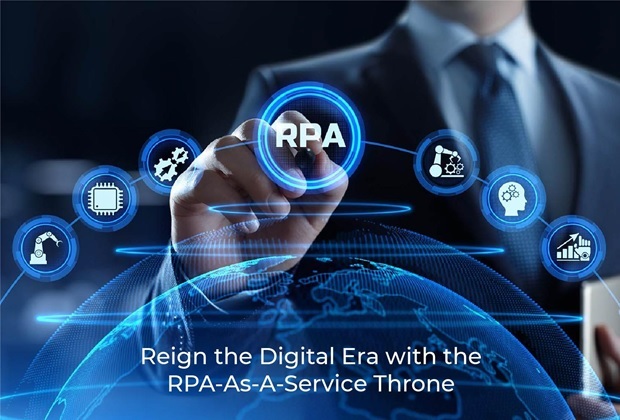 RPA: The pandemic has indeed pressed on the ardent need for organizations to actively consider investing in Robotic Process Automation, and this urgency is only going to escalate even after the crisis dies down. The world is swiftly getting conditioned to the new normal of a remote working culture that necessitates a strong case for human-bot symbiosis.
A Peep into the RPA Driven Future
RPA collectively refers to all tools that leverage software bots to ace repetitive tasks that take up the shark-like share in the employees' productivity and energy.
Tasks like password reset, form filling, document management, appointment scheduling, or data entry are perfect examples of such functions that are better handled by bots as they are highly mundane, time-consuming, confusing, and error-prone.
RPA tools, boosted by the power of natural language processing and artificial intelligence, can smartly decode the repetitive pattern of the entire operational workflow to automate them. Once automated, the employees get freed up to spend their time on more productive skill-based jobs which are of higher value. Remember, humans are made for ideating, and bots are simply engineered to follow the loop!
RPA drives the future, and the pandemic proved it well in advance with the sudden reliance on Hyperautomation and intelligent automation. These technologies have become the predominant reason to 'keep the lights on' for many companies without the need for physical space.
A report from Research and Markets confirmed that the RPA market was valued at a whopping $2.039 billion in 2020, with an expected compound annual growth rate of around 31.5% from 2021 to 2026. In fact, Deloitte has confirmed that nearly three-quarters of companies worldwide will adopt RPA by 2021 end, with the market reaching complete saturation in the next five years.
Read Also: Chatbots
Scaling RPA is Important, but Carefully
Scaling RPA across an enterprise is crucial as it indicates improving the tools in use, strengthening the enterprise's analytical capabilities, and achieving an increased level of intelligent automation across operational functionalities.
Industrial Revolution 4.0 is all about powering quick digital transformation, but businesses can only be successful if they think holistically about the integration.
Up to now, many firms have failed drastically with RPA implementations as they could not justify the ROI.
2021 has called for a revolution that makes the digital workforce a part of the full-time team, having significant ownership in the overall process flow.
Enterprises now seek business process management with workflow technology for seamless modeling across bots, humans, and AI services to automate the complete process flow with improvised productivity. But, the investment decisions need to be well-thought!
RPA – An Urgent Need, Yet a Delayed Plan
RPA vendors tend to over-feed with their huge package-compiled pricing, which is not over-expensive but also underutilized. And, with the meter of bot-idle time ticking, businesses slowly start regretting their decision of investing in RPA.
Going to the grassroots, the basic fundamental is that each business has its unique need so putting them under one standard bracket of services is unjust.
The primary roadblock identified by businesses that constraint their journey to RPA adoption are:
Budget limitation
Unsure about the ROI and success
Heavy license plus hidden service costs
Locking period in the contract
Recurring maintenance charges drowning them
Confusion regarding the processes that urge automation
Sometimes the life-saving leaps are too big to gather courage for – and we understand that.
AutomationEdge, being the RPA innovator, has designed a new FREE RPA Bot program to help businesses take their baby steps to success!
RPAaaS – Making RPA Easy-Peasy
AutomationEdge has recently launched the innovative RPA as a service consumption-based pricing model to assure the widespread adoption of all intelligent automation solutions. The RPAaaS model blooms on two major theories – "every business has the right to adapt RPA" and "pay only for what you use.".
So, it's time for businesses to start acting as Robotic procees Automation adoption is no more a far-fetched dream. AutomationEdge's free RPA plan allows undertaking small pilot projects to determine the benefits and the overall ROI realization within a short time frame of four to eight weeks.
With RPAaaS at play, firms can now enhance productivity, eliminate human errors, justify ROI, manage remote working, and enrich the customer experience with faster delivery.
The consumption-based pricing model perfectly serves the bite-size appetite of businesses, making RPA scalable, flexible, and affordable for all. It's time to finally embark on the long-delayed digital transformation plan with the 'pay as you go' automation model. So, witness the power of digitization and take your golden leap to the future with RPAaaS!