Fashion
Refresh Your Wardrobe with these New Jogger styling trends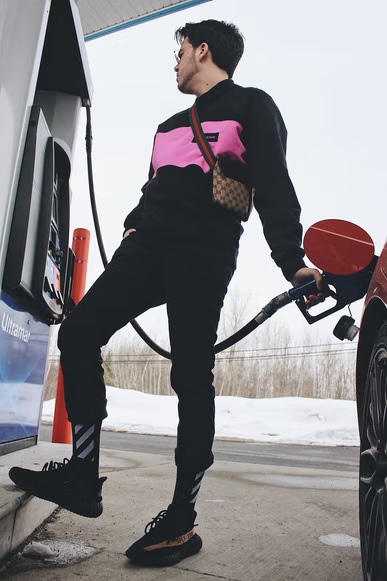 No longer meant only for sportswear, joggers today have become one of the must-haves in the wardrobes dominating the stylish trends. Joggers were initially designed for the gym and sportswear, and thus, it is also known as sports pants. However, being pretty Lightweight and comfortable to move the legs, joggers have a sporty appearance and taper in at the leg, making them the favourites among fashionable sports enthusiasts.
With the morphing fashion industry, joggers today come in various styles and designs. Today, most joggers are inclined to have an elastic or string waist with the attached strings and elastic at the ankles, making the trouser perfect.
Thanks to the flourishing apparel trends of athleisure and sports, joggers have become significant styling apparel for men and women. Joggers are no longer only for sports, but carrying them in public has become a top fashion trend. Pair your joggers with a solid polo t-shirt and running shoes for a highly chic sporty look, or wear them up with a blazer and casual shoes for a more stylish look for any occasion.
You can't deny that joggers for men today have become one of the most easy-going apparel that can be matched with several upper wears and can be an ideal fit for various occasions. It doesn't fall into the category of formal uniform but can be adapted to suit different dress elegance and occasions. No doubt, it can be your favourite casual wear, and you would be going to embrace the grace of joggers while carrying them at home on weekends.
You can manipulate your looks by pairing one jogger with other casual items, such as T-shirts or full-sleeve shirts, sweatshirts, or blazers. Joggers came into the trend as they are comfortable and offer a stylish appearance. As a result, designers have put them on the ramp, further fortifying their fame and collectively their street-style demand.
This blog considers some of the top ways to pair your joggers and get a highly classy look effortlessly.
Pair the joggers with your casual hoodie for your next Movie date
While a hoodie and joggers can be your excellent lazy wear for the weekends or while grocery shopping, they can be incredibly perfect for the movie date. Yes! That's the magic of joggers. Combining a hoodie with joggers has become one of the trendiest attires with the rise in fashion trends. Pair this set with stylish sneakers, boots, or structured items, and add the classy smartwatch for polishing your look.
The Simple T-Shirts and Joggers for your office wear
We understand your pain in deciding the right outfit for your office, and it gets more challenging when you are running late in the morning and want something that can effortlessly offer a classy look. It is where Joggers can be paired with the casual tee shirts and come as a rescue.
By pairing a jogger with a T-shirt, you'll match the style expectations and generate an effortless weekend look. Not to mention, you'll also be highly comfortable for the long tiring office day. Just ensure your T-shirt is well-fitted and the bottom of your joggers sits tight at or above your ankles.
Get the cool aesthetic look with Denim Jackets and Joggers.
A denim jacket is a fanciful outerwear option to accompany joggers to enhance your entire appearance and make you appear highly classy for the funky Friday night outs with friends. The casual yet stylish piece can polish your appearance and generate a fantastic look for the hangouts. If you want to match the trend and stay comfortable, a denim jacket and joggers can be your perfect styling option.
Those white Blazers with the Joggers to match your styling expectations 
Joggers are astonishingly multipurpose and can even be paired with a blazer. Part polished, part relaxed, the unique blend creates a striking appearance. Keep your colour palette dark or neutral, and opt for a less structured blazer to make it look elegant.
Conclusion
Although dressing and styling are purely a personal choice, you can look highly classy in whatever you carry; these multiple layering options can polish your look and offer a comfortable fit.