Technology
Reasons To Select Microsoft Azure For Your Enterprise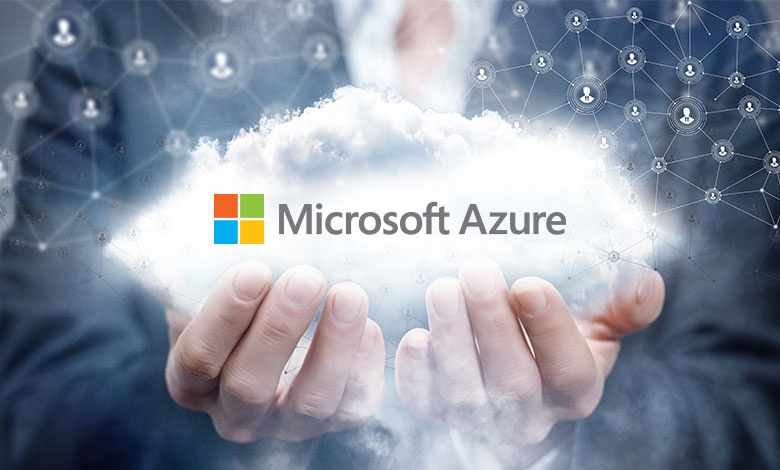 Over the last few years, cloud computing has gained substantial momentum around the world. More and more business enterprises are making the much-needed switch from legacy platforms to cloud solutions for better flexibility, scalability, and security. Microsoft Azure is one of the most sought-after cloud computing services that redefine the manner in which business processes are undertaken. By seeking holistic Azure managed services, organizations across the globe can design, develop, deploy, and manage highly responsive applications and solutions based on their specific requirements.
Along with supporting a range of different programming languages, Microsoft Azure allows you to work with the best operating systems, frameworks, devices, and databases. These cloud computing services are designed to help you make the most of the latest technological advancements for leveraging your business processes.
Here are some of the most important reasons why you should select Microsoft Azure for your enterprise:
No Compromise With Security
Data and system security have assumed prime importance in the age of digitization. As organizations are moving to shared clouds, they often get insecure about the security of their valuable business records. Microsoft Azure ensures complete security of your data with the help of the Security Development Lifecycle (SDL). SDL is a leading security process used for designing the cloud computing services offered by Microsoft Azure. This makes Azure an ideal choice for keeping your database safe from a range of cyber threats. Moreover, Azure is the first initiative to comply with the latest international compliance standard for Cloud privacy – ISO 27018. This adds to the trust already built by Microsoft by providing state-of-the-art services to enterprises.
Combination Of IaaS and PaaS
Microsoft Azure provides users with an ideal combination of Infrastructure as a Service (IaaS) and Platform as a Service (PaaS) offerings. With IaaS offerings, enterprises can outsource their respective infrastructures on Microsoft Azure for better results. With PaaS offerings, organizations can build business-specific applications and solutions without the need to buy an underlying groundwork for the same. An integration of IaaS and PaaS allows businesses to scale their processes and work towards achieving their objectives.
Building Scalable Applications
In the age of digitization, it is always advisable to build applications that can be scaled according to the needs of enterprises. Microsoft Azure allows you to develop applications that can be scaled from accommodating 10 to 10 million users without any hassles. If you are planning to diversify your venture make provisions for the growth of your business, Azure provides you with secure, ductile, and performance-efficient cloud storage services for building scalable apps and solutions.
Efficient Hybrid Services
Microsoft Azure facilitates seamless consistency and mobility between the public and on-premise cloud. It provides users with a wide range of hybrid connections, including content delivery networks (CDNs), virtual private networks (VPNs), caches, and ExpressRoute. This improves the overall usability and performance of your system.
Integration With Other Microsoft Tools
In the wake of trends like working remotely and setting up hybrid workplaces gaining prominence, the need for seamless collaboration has increased. If your enterprise has implemented Microsoft tools for carrying out your business processes, Azure facilitates holistic integration between Office 365, SharePoint, Outlook, and more. Cloud computing services help users simplify business operations with the help of the same virtual on-premise machines.
Smart Data Analytics
Gone are the days when technologies like AI and machine learning were considered to be niche and limited to high-end enterprises. Over time, they have found applications in day-to-day business operations, especially in the realm of data analytics.
Microsoft Azure provides users with SQL and NoSQL data services that support intelligent data analytics. These services allow users to dig deeper into their datasets, find patterns, and obtain valuable insights for making important business decisions. In fact, Azure is the only cloud-based platform that provides users with advanced capabilities like machine learning, chatbots, Blockchain as a Service (BaaS), and cognitive APIs.
Simplified Development
Microsoft Azure facilitates seamless development of cloud-native applications with tools, frameworks, and programming languages like Visual Studio, ASP.NET, C#, C++, and more. This allows developers to build enterprise applications without facing complications and difficulties.
Cost-effective Services
Microsoft Azure provides users with cloud computing services on a pay-as-you-go model. This allows users to build cloud-based applications and solutions as per their specific requirements. With Azure, you can scale your processes and expand your resources in a cost-effective manner. This way, enterprises can reduce their IT administration expenses to a minimum as their infrastructures are handled by Azure. The platform effortlessly connects different datacenters to the cloud without making enterprises spend a fortune behind the same.
Global Availability
Thanks to the trust and credibility earned by Microsoft, Azure has an impressive global footprint, allowing enterprises operating anywhere in the world to avail themselves of its services. With a large number of data centers located across multiple locations around the world, Azure ensures higher redundancy and availability.
Moreover, the high global availability of Microsoft Azure makes it easier for enterprises to migrate their applications and data without worrying about accessibility, flexibility, and security. This is what makes it possible for the company to offer a Service Level Agreement of a whopping 99.95%!
Seamless Identity And Access Management (IAM)
Right from providing personalized customer services to designing tailor-made employee support, identity and access management (IAM) plays an important role in cloud computing services. Microsoft Azure provides its users with seamless IAM capabilities via Azure Active Directory. This service helps the right users access the right information while performing a myriad of different tasks. These IAM capabilities allow businesses to cut down their identity management costs and get more agile in their approach to support out-of-the-box business initiatives.
The Final Word
These were some of the most noteworthy reasons to select Microsoft Azure for your enterprise. To thrive in the age of digitization and carve your niche in the industry, it is always advisable to implement robust cloud computing solutions. Azure managed services not only help you leverage your business processes but also facilitate the cost-effective implementation of solutions that matter.