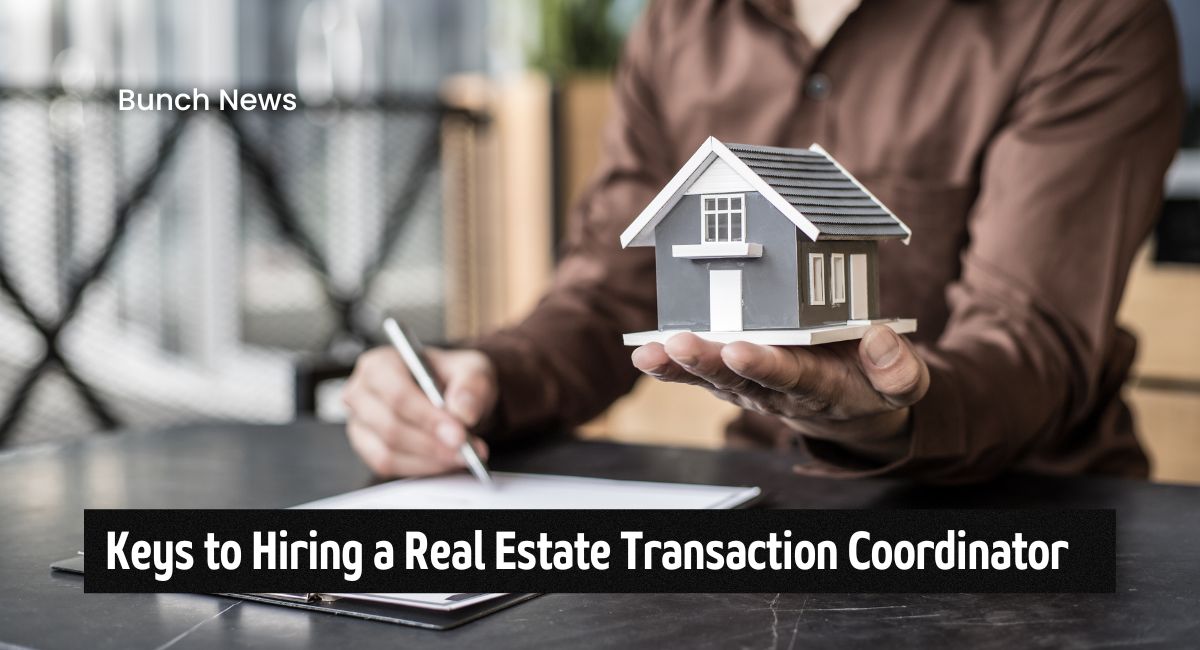 If you're looking to buy or sell a house, you might wonder what services your real estate agent offers. Although most agents will work with buyers and sellers as they navigate the transaction process, some specialize in more specific facets of home sales.
Consider hiring a Real Estate Transaction Coordinator if you want an agent to attend to your needs throughout the home selling process (RTC). They are a real estate agent's top resource when it comes to all things regarding transactions.
What Does a Transaction Coordinator Do?
A Real Estate Transaction Coordinator is a licensed professional specializing in home sales and purchases. They can be an, agent, agent-manager, or broker specializing in real estate purchases and sales, emphasizing residential real estate transaction services.
RTCs generally work with the seller of a home and help them prepare the house for sale. They act as a liaison between clients and agents, allowing each party to coordinate their needs throughout the process. RTCs will also coordinate the inspections and paperwork for a house.
What to Look for in a Transaction Coordinator?
A good Real Estate Transaction Coordinator can help reduce the stress of buying or selling a home. To find a good RTC, you should ask your real estate agent if they have worked with other agents and if they have any recommendations for RTCs that they trust and recommend. Different ways to find a great RTC include asking friends, family members, or coworkers for recommendations.
Extreme Attention-to-Detail
In order to provide you with the best possible service, a good RTC will take the time to learn about your goals in selling or purchasing a home. They should be devoted to providing you with the best real estate services, ensuring you receive the most value for your home sale or purchase.
The very best RTCs will be incredibly organized and detail-oriented. They will be able to think several steps ahead of you when it comes to your home, and they will have a checklist or timeline of tasks that need to be completed before closing the deal.
They will use this information to ensure each step is conducted in the correct order and that you don't have to wait for a particular area to be completed before they can move on to the next.
Ability to Meet Deadlines
Deadlines are essential in the real estate transaction process, so you want to ensure that any RTC you partner with will be able to meet those deadlines. If your house is on the market and there are other pending offers, you'll need an RTC who can ensure that paperwork is complete and submitted by a specific time to get the best deal.
The best way to determine if an RTC can meet those deadlines is to spend time with them and see how they operate. Demonstrate to them that you have an urgency around the closing date and see if they can help meet that deadline. The best RTCs will be able to provide you with a checklist of items they will be handling and any deadlines that need to be completed.
Relevant Experience in Real Estate
Relevant real estate experience is the most valuable asset an RTC can have. If you're purchasing a home, you want to make sure our buyer's agent has experience negotiating with a seller and helping them get their house sold quickly.
If you're selling your house, you want to ensure that your RTC has experience doing financial or structural repairs on homes so they'll know how to handle those repairs with the least stress. If you're looking for an RTC to help you sell or buy a home, make sure they have plenty of experience in real estate transactions.
Ability to Communicate
Communication is an essential part of the home purchasing and selling process. You don't want to end up with a bad deal or a seller who isn't willing to make needed repairs because the RTC you hired couldn't keep up with the conversation.
The best RTCs will be able to speak clearly and quickly and won't waste time in lengthy, unnecessary discussions during negotiations or closings. Additionally, they should be able to communicate well with other real estate professionals and ensure that all parties involved are on the same page.
Nonverbal and written communication are both considered forms of communication. The best RTCs will be able to quickly and accurately read the needs of their clients and agents so that they have a good idea of how to proceed with negotiations.
It allows them to make educated decisions that result in a win-win situation for everyone involved in the transaction.
How to Compensate a Transaction Coordinator?
There are two main ways to pay a transaction coordinator. The first way is to pay directly for your services, which is a transaction fee. The second way to pay an RTC is through a salaried employee, where you pay a salary and any transaction fees are handled separately from the salary.
Each approach has advantages and disadvantages, so you'll need to consider which option is best for you when considering hiring an RTC.
Transaction Fees
Transaction fees are paid directly to the RTC and can be negotiated before signing a contract with the transaction coordinator. Generally, these fees are based upon a percentage of the total value of your purchase or sale.
They often negotiate with real estate agents, using the fee to pay the RTC. Transaction fees could be anywhere between 0.25% to 2% of your property value.
Salaried Employee
The second method to compensate a transaction coordinator is to pay a salary and set up the transaction coordinator as an employee of your real estate agency. You will likely have to hire other staff members if you choose this option.
Generally, this involves hiring accounting personnel, legal counsel and perhaps a company like Encore Services that specializes in human resources. Real Estate Transaction Coordinators can be a tremendous asset to help you buy or sell a house.
They will handle all the complicated paperwork, negotiations and strict deadlines with the transaction process. If you're looking to buy or sell a home, you may consider hiring an RTC to help organize your efforts and ensure that you don't miss any deadlines on your end or the seller's end of the transaction process.
Conclusion
There are many people who find the process of buying and selling real estate overwhelming. You may want to consider hiring a transaction coordinator if you cannot handle this process independently. Having a professional guide, you will allow you to concentrate on what matters most: selling your property.