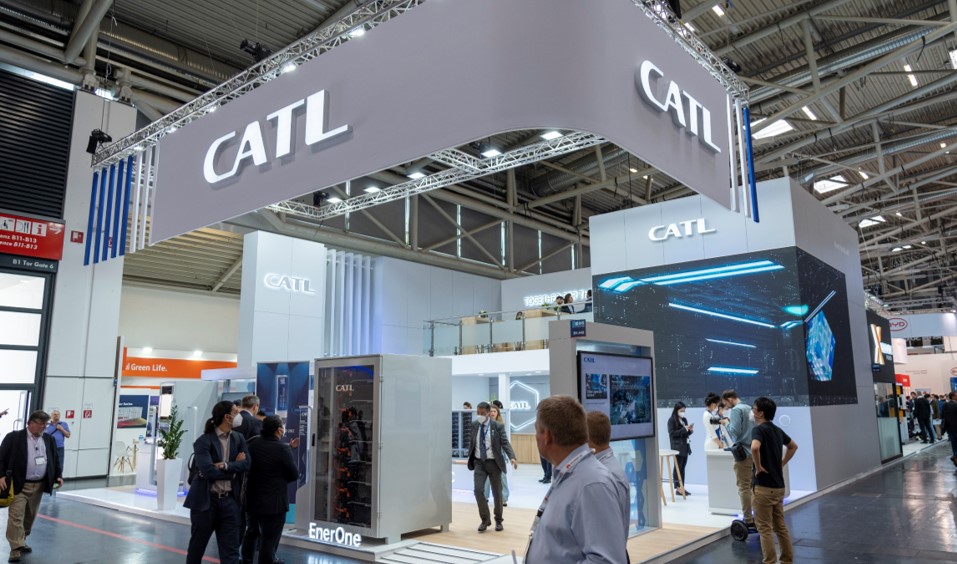 Shenzhen JPT Opto-Electronics Co Ltd, better known as "JPT," delivered the "Announcement on Receipt of Supplier Designated Notifications" on 21st March. The details revealed that Contemporary Amperex Technology Co. Ltd, referred to as "CATL," had recently passed a supplier designation notice onto the company, demonstrating they had been chosen as CATL's supplier of MOPA pulsed fiber lasers. That put them in charge of the pole piece cutting process behind the production of battery cells.
A Trusted Supplier
Back on the 31st of October 2019, JPT was included in the list of companies chosen as part of the SSE STAR Market. Streamlining both home and commercially used MOPA pulsed lasers, JPT has been trading in this area since 2007. Currently, the company headlines sales of MOPA lasers worldwide, topping foreign competitors in the market.
Lithium batteries are central to progress in the manufacturing of more energy-efficient vehicles. Functions involved, such as the cruising range and safety of driving, are directly impacted by the reliability of the batteries which shows that its developmental process is rather complex. The three components include cell development, pole piece manufacturing, and battery construction. Lasers can be found on the front, middle, and back of assembly lines when producing batteries. This is because of their reliability, durability, material protection, and security.
JPT has welcomed new occasions surrounding advancements in energy-powered batteries that have come their way over the past years. With close care and attention to processing applications of head consumers in the laser industry, JPT has taken control to facilitate the import of laser lights with new energy supplies, building a close connection with top manufacturers.
The MOPA pulsed fiber lasers owned by JPT consist of the following qualities: changeable pulse width, quick response times, first pulse inclusion, and a slight fluctuation in output across all temperatures as well as having a small size and low sound. Having a wealth of experience in dealing with MOPA lasers, and an understanding of the processes involved to produce high-quality lasers, JPT has focused on building MOPAs for pole piece cutting. Researching laser processing has involved the company honing in on how to best make the batteries efficient through using both anode and cathode materials. The enterprise is capable of being trusted with the supply of MOPA lasers for CATL.
JPT proposed that obtaining CATL's supplier designation notice at the time was an integral asset to the company's success in progressing into open markets. It benefitted JPT's movement within the industry of laser processing for batteries. The development, testing, and production of the products must always be followed by strict guidelines to produce high-quality products that will satisfy customers.
With regards to research and development (R&D), new employees were brought into the company in line with its growth. At present, JPT boasts an R&D team of over 600 members, with the inclusion of 23 doctors. Around 500 employees are located within Shenzhen's head office with nearly 100 based in Singapore and R&D members in Japan, South Korea, Europe, the United States, and beyond.
Revenue Growth of 106.04% in 2021
The company released its report for last year recently. It showed that JPT is set to reach a revenue of 1.199 billion yuan, a yearly increase of 40.5%. The net profit will come to 91 million yuan, which is a yearly increase of 106.04%.
The enterprise invested 144 million yuan towards R&D in 2021, 42.95% more than the previous year. Applications were made for 65 intellectual property rights in 2021 also. This included 15 utility model patents, 4 design patents, 22 invention patents, and 24 software copyrights. 44 intellectual property rights, 5 invention patents, 9 design patents, 10 new patents, and 20 software copyrights were approved before the year closed.
JPT continually keeps consumer interests in mind to build faster, more efficient laser processing by optimizing laser power. Product pricing has grown over time in line with the company's goals to make more profit. Its high-performing and reliable products have led to a strong customer base which has been achieved through the production of quality equipment and accurate processing. Demand has moved them to increase production, leading to more sales.
As the JPT Fiber Laser Industrial Park has been increasingly used in Huizhou City, production site costs have decreased. Improved product design has also helped cap the costs of production and propel the growth of the company and added to its profits. A yearly increase of 100% has resulted and further expectations are set as JPT supplies CATL.