Instagram SEO Tips To Increase Your Reach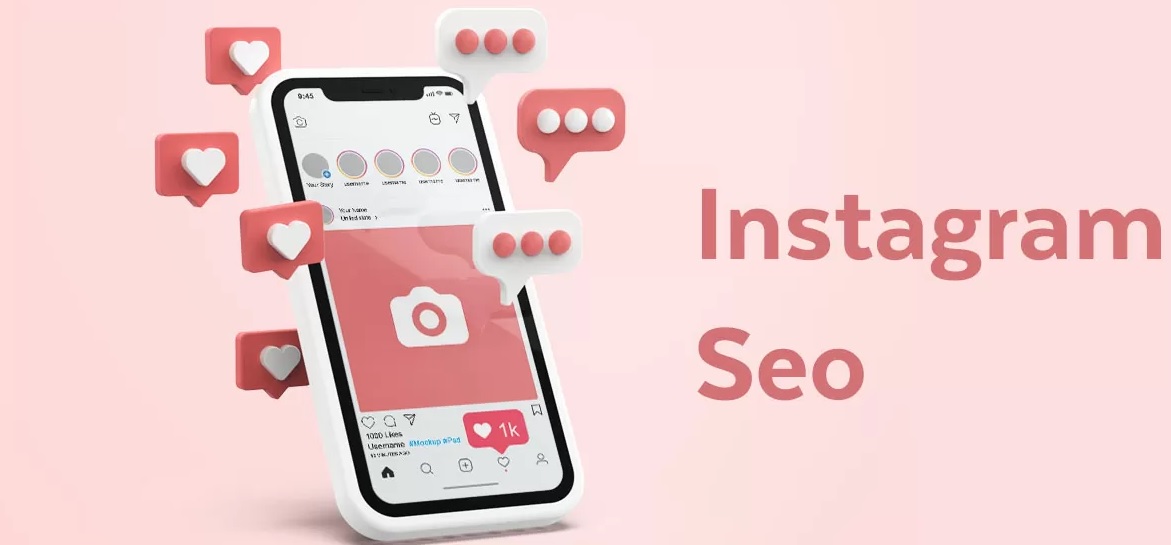 If you are using Instagram for your business, the best way to guarantee success is by boosting your following first. The more people you can manage to reach, the higher your chances of driving sales.
Today Instagram has more than 1 billion active users every month, making it one of the best platforms to market your products.
Like you, millions of businesses on Instagram are trying to attract audiences. Hence, you need something to stand out from the crowd.
This is where you will find the importance of Instagram SEO. Understanding Instagram SEO can help you increase followers, visibility, and engagement.
What Is Instagram SEO?
Instagram SEO is the process of optimizing your content to make it visible across the Instagram Platform. In addition, effective Instagram SEO helps your Instagram account rank on top search engine results pages.
Instagram SEO involves a greater knowledge of the Instagram algorithm and understanding it to publish your Instagram posts strategically.
Just like Search Engine's SEO is all about optimizing the best with keywords, web design, and other best practices, Instagram SEO is all about using the right hashtags and posting content in the right time frame.
In other words, Instagram SEO is a combination of steps taken to improve discoverability and visibility on the Instagram platform.
Instagram is the best platform to market your business. If your business is yet to start using Instagram, download the software from u1337x.org and start today.
Instagram SEO Tactics To Increase Your Reach
Now you have a clear idea of what Instagram SEO is all about. The next thing you need to know is how to optimize your Instagram for the perfect SEO.
Let's start!
1. Optimize Your Instagram Profile
Your profile is the first step from where your Instagram SEO optimization will start. You need to ensure that your profile is updated with all the information and that no tab is left empty.
There are fields where you have your Name, username, and Bio to determine what your profile is all about. Your account might rank for several searches depending on what information your profile has.
2. Use The Right Hashtags
While it has been long considered that hashtags need to be hidden in the comment section. Instagram has revealed that keywords and hashtags are important and should appear directly in the caption.
With that, they also shared some relevant hashtags tips to help marketers get the best reach.
Use of relevant hashtags.
Hashtags need to be related to brand and niche.
Limit the hashtags count to a max of 5.
Avoid using generic hashtags.
3. Use The Right Keywords
In the past, Instagram never emphasized s on keywords. However, it seems like it's changing. Instagram is now asking users and businesses to use keywords to optimize their profiles for better search results.
You might have noticed how a particular page shows results from Instagram. Linked, YouTube and Facebook. This is because of the right keyword optimization of the social media profile.
This is great news for small businesses. Now they can not only target audiences with their website content, but they can also do the same with their social media profile.
4. Add ALT Text For Images
If you know about SEO, you must know what alt text is. Alt-text is an alternative text for the images. They are shown to the users in case images fail to load. The same concept applies to Instagram alt text.
Instagram Alt text has the advantage of better understanding what the content is all about. And therefore, it helps you understand whether the content is relevant to the niche or not.
Ending Note
Keywords are important no matter what type of SEO you are performing. In Instagram SEO, you must ensure that you are optimizing your Instagram profile with the right keywords.
You can use the keywords naturally in the sentences or in the tags. It is up to you how you're going to diversify the keyword. But, ensure that the most important ones are at the top, near the captions.
Furthermore, do not forget to use the right hashtags. This is one thing that has opened a new world for social media marketing. Make the most out of it.