News
Important Documents to Carry When Meeting a Personal Injury Lawyer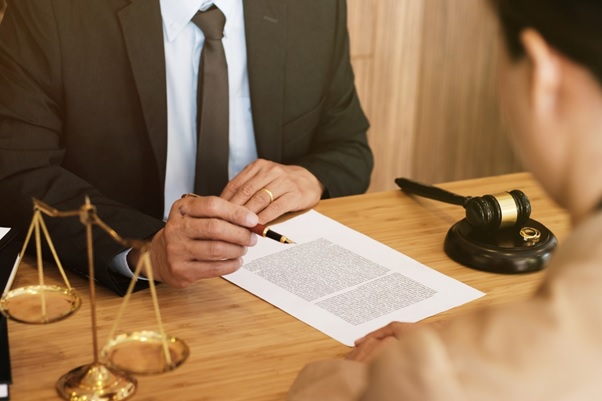 When meeting a personal injury lawyer, you will want to be as ready with all details as possible. Unfortunately, quite a good number of people do not know what to carry to help facilitate the process.
Well, here are important documents to carry when meeting a personal injury lawyer.
1. Scene Pictures
Most lawyers advise that whenever you are involved in a car accident, truck accident, or bicycle accident, try to take some pictures. Now, you will not be taking random pictures, but those that show damage to property and injuries. You should also make sure you have pictures showing the cause of the accident.
While taking these pictures, try to add timestamps. Timestamps identify when the event occurred. They do that by providing the date and time of the day.
2. Insurance Information
You should also make sure you have copies of your insurance information. But this might not be enough. So, also make sure you have the insurance policies of the party (if any) that was at fault for your injuries.
3. Contacts of Willing Witnesses
We have already mentioned that you need to take pictures of the scene. Now, another thing you should not forget to take is the contacts of witnesses. You should note that contact information should only be taken from witnesses that are willing to facilitate the process.
But why do you have to make contact with witnesses? Well, having witnesses' contacts makes it extremely easy to verify your claims.
4. Report From the Police
Once you have taken pictures of the scene and collected contact information from willing witnesses, the next thing to do is file a report from the police. A police report normally includes who the police believe is responsible.
It also includes claims from both you and the other party as well as scene description. The importance of filing a police report is to have extra proof that will support your claim. The police report carries water; hence, you should bring it to your first meeting with the attorney.
5. Medical Records
Most attorneys, including the ones at Boohoff Law, will tell you that the medical documentation explaining your injuries is vital when meeting a personal injury lawyer. Medical documents include bills and details from the office of the doctor, physical therapist, specialist, and hospital.
These papers show that the doctor has observed and treated you for the injuries you are currently suffering from. The importance of carrying medical records when meeting your attorney is to help them have a clearer idea of the amount of compensation you should be receiving.
6. Financial Records
Also, you should not forget to carry details of your financial records. These records are especially crucial if the injury you suffered made you miss work and, in turn, failed to get paid. These records should also have information about how much you paid the mechanics to fix damages to your bicycle or vehicle.
Conclusion
Another vital document you should be having when meeting a personal injury lawyer is your own personal accounts. This will help you memorize exactly what happened.
There are plenty of documents you should have when meeting an injury attorney. However, some are more crucial than others. We have explained them all to make sure you are assisted as fast as possible.