Are you team Teh-moo, or team Tee-moo?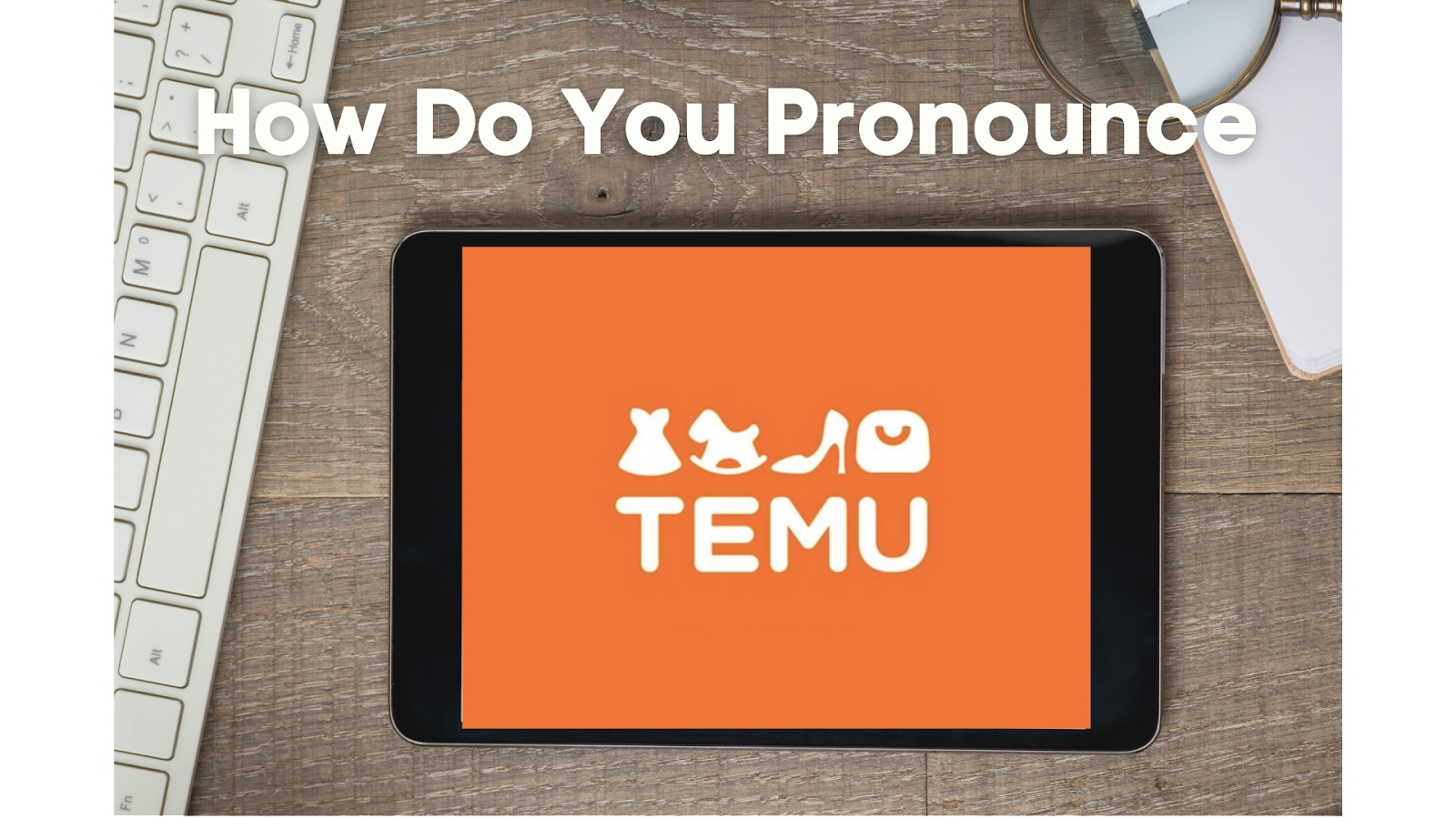 Summary
The newest e-commerce challenger, Temu, gets its name from Team Up, Price Down, nodding to its business model. The official way to say Temu is tee-moo, taking on an ē sound similar to the word team. 
What is Temu?
Temu was founded in Boston, Massachusetts by PDD Holdings (Nasdaq: PDD) in September 2022, and is currently an up-and-coming shopping site and mobile app. Unlike its other rivals, Temu sets itself apart by offering quality products at competitive prices by shipping their products and goods directly from manufacturers, effectively cutting out the middleman in the process.
The company's name captures their mission of bringing good quality products to consumers at an affordable price, as summarized in their company motto "Team Up, Price Down." Temu offers a wide variety of products across more than 200 categories. Here are some of the items you can buy from Temu:
Phone accessories (cases, chargers, screen protectors, etc.)

Clothing (dresses, tops, bottoms, swimwear, etc.)

Jewelry (necklaces, bracelets, earrings, etc.)

Home decor (wall art, curtains, bedding, rugs, etc.)

Electronics (smartphones, laptops, tablets, etc.)

Beauty products (makeup, skincare, hair accessories, etc.)

Toys and hobbies (drones, puzzles, RC cars, etc.)

Sports and outdoor gear (bicycles, camping equipment, fitness trackers, etc.)

Pet supplies (collars, toys, grooming products, etc.)

Office and school supplies (notebooks, pens, folders, etc.)
The Pros of Shopping in Temu
Shopping online has become increasingly popular in recent years, and for good reason. Online marketplaces, like Temu, offer a wide variety of products, often at competitive prices, and they provide a convenient and efficient way to shop. Temu, for one, offers a great deal of advantages for the average shopper that they can't get anywhere else: 
Wide selection: Temu offers a much wider selection of products than other retailers and physical stores. This means you have more options to choose from and can find exactly what you're looking for.

Competitive prices: Temu offers some of the most competitive prices on the market, since they engage directly with manufacturers to keep costs low, and pass on these savings to customers. Plus, with the ability to compare prices across multiple sellers, you can find the best deal for the product you want on Temu!

Convenience: Online shopping is incredibly convenient, as you can shop from the comfort of your own home (or anywhere with an internet connection) at any time of day or night. You can avoid the crowds and lines that often come with in-person shopping. Temu makes online shopping even more convenient with an easy-to-navigate app, and efficient payment channels.

Easy comparison: Online marketplaces make it easy to compare products and prices across multiple sellers, and this is the same for Temu and their roster of suppliers. This allows you to make an informed decision based on the features, quality, and price of each product.

Customer reviews: Temu features customer reviews for products, which can provide valuable insights and help you make a more informed decision about a product. These reviews are from verified users who have purchased products from the site, so you can be assured that the reviews are legitimate, helpful, and from the point of view of a fellow shopper like you!

Delivery: Temu offers home delivery, which is convenient for those who may not have time to go to physical stores or may live far away from a store. There are also different delivery options to suit your needs, such as standard shipping or express delivery. While Temu's warehouses are located abroad, they offer efficient shipping options that can help you get the items you need pronto!
Buying items online from Temu can be a great way to shop, offering a wide selection of products, competitive prices, convenience, easy comparison, customer reviews, and delivery right to your doorstep.
The Tee-moo vs Teh-moo Debate: Why It Matters to the Brand
But why does it matter to pronounce Temu correctly? Besides being the official pronunciation of Temu, tee-moo captures the essence of the brand being a social e-commerce platform that brings consumers together to get the best deals on quality products. Even the official Temu Youtube channel highlights the importance of its correct pronunciation.