Technology
How to Hack WhatsApp Account Using Phone Number: Best Methods
WhatsApp is a widely used platform, now it is not just an instant messaging application. It has made its position in business marketing and management also. With the increased usage of WhatsApp, the need to hack it or read someone's WhatsApp messages is also increased. 
WhatsApp hacking is no longer an impossible task like it was in the past. You will find here how you can hack the WhatsApp account of your employee, kid, or spouse by just using the target phone number. 
The given article describes the 5 best useful methods to hack a WhatsApp account by using the phone number.
Best Methods To Hack WhatsApp Account Using Phone Number
There are many hacking tools available online but it is important to select one carefully and intelligently especially if you don't want to be caught. We have provided the best reliable options for hacking a WhatsApp account.
Method 1. Hack WhatsApp Account With Spylix 
Based on the reliability and different monitoring data, Spylix is considered among the best and most powerful hacking tools. It lets users monitor everything on the targeted device, including social media apps like WhatsApp, Instagram, Twitter, etc. 
This tool is highly demanded by parents who are worried about their children and want to keep check and balance on their WhatsApp activities. They don't only gain access to WhatsApp but are completely allowed to view each message sent to anyone else and also pictures, videos, and files shared with others.
Hence, Spylix is playing a constructive role in hacking someone else's WhatsApp, and that someone can be your child, partner, family member, or employee. You can use Spylix to gain access to their WhatsApp without them knowing as it works in stealth mode.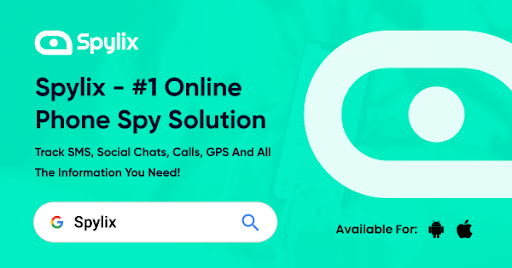 Step-by-step Guidelines to Hack a WhatsApp Account 
Moreover, this tool is not only budget-friendly but also very preferable as no technical or professional knowledge is required. Even a layman with no previous experience or tech knowledge can easily use it to hack anyone's WhatsApp account. 
The most important thing is that with Spylix, you can spy on Android devices, and also spy on iPhones without passwords.
The steps to use Spylix for hacking into a WhatsApp of the targeted person using his phone number, are discussed below:
Step 1: Account registration:
Move to the official website of Spylix and then create a free account on it for hacking purposes.
Step 2: Setup procedure:
To set up the account of Spylix, you just have to choose the type of target device and follow the instructions provided on the screen. 
Step 3: Start Hacking:
Access the Spylix dashboard and after that, you can monitor the WhatsApp of the targeted person.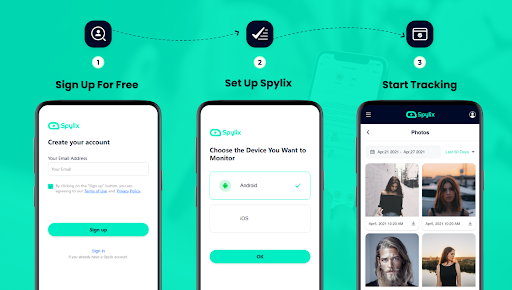 Advantages:
Following are some of the advantages that you can enjoy by relying on Spylix: 
Work secretly
If you are a parent and want to spy on your kids without knowing them then you want to find a tool that works secretly but it may consume lots of time. You can try Spylix as it's that type of tool which works in a stealth mode and never leaves doubt about its working or process.
Easy to use
Beginners always have a problem with using hacking tools because such tools need professional skills but if you want a tool that requires no skills and works efficiently then Spylix is here for you. It is considered a reliable tool for beginners because it has a very easy interface.
Budget-friendly
Most hacking tools are paid and have very high prices. But Spylix is a very affordable tool and the features offered by it are high levels so that every kind of person can take advantage of them.  
No need to jailbreaking
The available hacking tools in the market require jailbreaking for their work. Hence users have to risk their devices in jailbreaking and it's quite a complicated process but why do you want to take a risk when Spylix doesn't need jailbreaking which most people demand.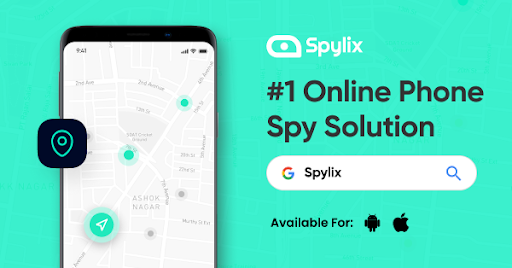 Real-time updates
Spylix has a feature called real-time update through which you can receive data even with a single click on the target person. Moreover, if the target person has sent a message 1 minute ago even it will also be visible to you.
Method 2. Hack WhatsApp Account With Verification Code
Hacking WhatsApp using a verification code is quite a common and old method but is considered very useful as it is not only easy but also reliable.
The most important thing that we must have to consider for using this method is that WhatsApp must be installed on our device before following this process. Moreover, a code is to be entered to hack that particular WhatsApp account. 
Steps:
After installing, go to WhatsApp and then write the WhatsApp number of the target person. 

As soon as the WhatsApp number is entered, a code will be generated and received on the targeted person's device. 

Enter that code to log in to the account of that person and in this way, you can easily use the targeted person's WhatsApp on your device. 
Disadvantages:
The targeted person will be notified whenever you try to log in to their WhatsApp.

The targeted person will be able to view every activity performed by you. Hence, they can change their passcode and the WhatsApp on your device will be deleted.
Method 3. Hack WhatsApp Account With Chrome
We all have a Chrome browser that is helping us in accessing different platforms. Similarly, it is also playing a great role in allowing users to hack WhatsApp easily. The WhatsApp of the targeted person will be available on your device. 
You can also perform several functions on it. But before using this method you must have to make sure that the targeted person knows about your act otherwise it would be considered illegal. 
Steps:
Open Chrome Browser on your device, laptop, or PC according to your choice. Then open the search bar, enter web.WhatsApp.com, and tap on the enter button for processing.

You will see a QR code on the screen, you have to scan it using the device of the targeted person. Scanning is an important step of this entire method.

As soon as the code is scanned, you are allowed to use the WhatsApp of the targeted person and you can also view the conversation and chat of the targeted person.
Disadvantages:
Complete access to the target device is required.

This method doesn't work secretly and alerts the targeted person.

This method will be considered illegal if used without targeted person consultation.
Method 4. Hack WhatsApp Account With Clevguard
If by chance you are not able to use any of the above methods then we are here with another reliable and authentic way that you can follow to hack someone else's WhatsApp on your device. 
Clevguard is considered the most updated tool that provides users with a great interface to hack into someone else's WhatsApp account in seconds. It provides its users with real-time updates and allows them to monitor all the messages, calls, files, and live screens also.
Steps:
The

first step involves signing up for an account on Clevguard. Complete the payment procedure so that you can be licensed for KidsGuard for WhatsApp.

Then gain access to the device of the targeted person and download the application into it.

Move to the KidsGuard for WhatsApp website and then connect it with the device of the targeted person. 

Now, you are allowed to use the WhatsApp of the targeted person on your device easily.
Disadvantages:
It requires professional skills to hack WhatsApp of targeted people. 

Requires payment before any processing.

It can also be used on android devices and not on any iOS device.
Method 5. Hack WhatsApp Account With eyeZy
If you are having suspicious feelings about your husband or your kid's activities on WhatsApp but are not able to gain access to their devices then Eyezy is there for you. It is considered the most powerful and authentic phone monitoring software especially when you want to keep your hacking act secret from the targeted person.
It allows users to record every activity performed on a target device by using real-time monitoring features. You can also monitor videos, pictures, files, and even the location of the target device. 
Steps:
Move to the official website of eyeZy and then create an account on it by using some personal information. 

A form will appear on the screen. You have to be late and then wait for approval from the website.

As soon as your request is approved, you will get an email including ID data and password.

At the last, move to the account of the website and then select the targeted device from the list of devices appearing on the screen. 
Disadvantages:
It is quite expensive

Offered features are out of budget
Hack WhatsApp Account Using Phone Number Now!
Hacking WhatsApp of a targeted person has now become as easy as creating an account for WhatsApp. But the only thing that must be kept in mind is the positive reason behind this hacking. Moreover, hacking can be done using different methods. 
We have discussed a few of them in our above article hence if you are in search of a method for hacking someone else's WhatsApp account then it is sure that the above methods prove to be effective for you.