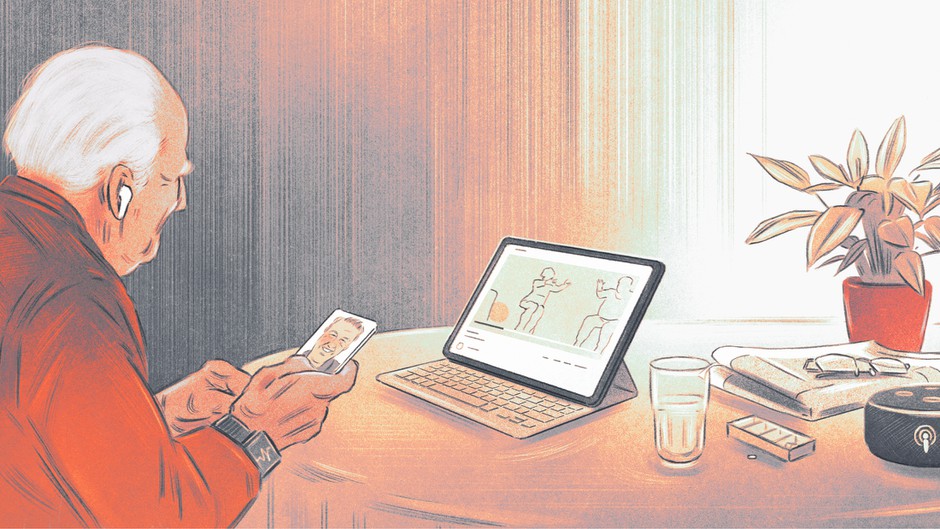 Seniors don't want to end up in a nursing home. They want to have the freedom to live their lives inside their homes.
Unfortunately, most of them don't get a say on what they want. Thankfully, technology makes it possible for them to feel safe and secure in the comfort of their own homes.
It's the key to keeping seniors at home even when health problems or injuries arise. Combined with home care aides, more seniors can stay safe and healthy while aging at home.
Improves the Mind
There's no secret that technology can give you a great brain workout. Like physical health, brain health is the best way to improve cognitive memory. Seniors need to engage in brain exercises on a regular basis. Playing game apps is one of the best ways to exercise the mind.
There are mobile apps like puzzle games that can give the brain a daily workout. Other ideas include playing a new instrument or learning a new language.
Simplifies Health Management
The latest mobile apps track your steps, sleep, heart, and more. These apps can help you sleep better, exercise more, and experience more peace or mindfulness. It's easy to download these apps to any smartphone or tablet. However, some complicated health management systems can track blood pressure, blood sugar levels, heart rate, or pulse.
Some mobile apps come with alerts so seniors can make a doctor's appointment as soon as their levels increase or decrease. This can help prevent serious problems from happening. Other apps include telehealth services. No longer do seniors have to leave their homes to manage their health.
There is also software meant to help staff boost resident engagement and improve patient outcomes. It encourages seniors to monitor their health and activity levels and engage with their healthcare practitioners all from the comfort of their own homes.
Encourages Fitness and Activity
Technology has made it possible for people to work out at home. Along with working out the mind, working out the body helps seniors stay strong and fit. Mobile apps can help them keep track of their fitness and diet plans. It allows them to stay accountable for their fitness goals, track their progress, and try a new routine as they age in place.
Connect to Loved Ones
Over the years, technology has made it possible for seniors to connect with their friends and family members, especially if they live in an assisted home like the Heritage Care assisted living Illawong. Some may use email, while others may prefer to interact on social media. Depression is common among seniors who live alone. Increased, regular interaction with family and friends members can help reduce that risk.
Improves Safety Measures
The latest home monitoring systems communicate with any electronic device. This added level of security can make seniors feel comfortable living independently in their own homes. It also brings peace of mind to their loved ones when they're away. Technology is the gift that keeps on giving since it keeps them safe, even when their family is not around.
Makes Medication Management Easier
Technology has made it easier for seniors to manage their medication. Not only is medication management complex, but it's also dangerous for those who have cognitive issues such as Alzheimer's or dementia. Technology connects seniors with their caretakers so they can stay on top of their prescription medication.
According to a 2017 study, mobile apps helped seniors as long as they had features such as larger fonts and contrast settings. It's important for seniors to learn how to use these apps properly to succeed in medication management. More health companies are making their apps user-friendly for seniors.
Seniors can age safely in place with modern technology. This allows them to accomplish their goals. It also allows them to stay safe and secure in their own home. While they're getting all the help they need, they feel independent and happy living on their own.
Some families don't know where to start. They're unsure of how technology can help their loved ones. Others don't know if their loved ones will get adjusted. It could take a little time and patience, but in time they will become expert tech users. Technology is affordable enough to keep your loved ones safe and happy while aging in place.