Have you seen the present-day robots? UiPath Exam it is fascinating to see how they work. Earlier seen only in sci-fi movies, robots have become a reality today and the next time you go to a restaurant, you may even see them taking orders and serving you the food. Robots are already being leveraged in warehouses of e-commerce giants, defense sector, hospitals, agriculture, banking, and even customer service. 
When it comes to automating the interaction of humans with digital systems through robots, then you hear the term Robotic Process Automation or RPA. While robots make many complex human tasks easier to accomplish, RPA is focused on 'software robots' that eliminate the tedious repetitive tasks done by corporate workers as part of a business process.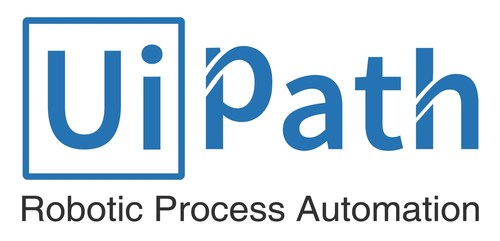 The daily routine of corporate workers includes mundane tasks such as logging into an application, moving files and folders, copy-pasting data, viewing emails and replying to them, making calculations, fetching data from, and writing data to databases. Companies are, therefore, using RPA to automate these tasks to streamline their operations, reduce costs, and engage workers to do more productive activities.     
Now how does UiPath fit in this scenario?
UiPath is the world's leading RPA vendor that offers a complete software platform to the companies to help them automate their business processes. Founded in 2005 by Daniel Dines, UiPath has come a long way – it has more than 5000 enterprise customers and has reached a valuation of $7 billion. World-renowned companies like General Electric, HP, Airbus, Equifax, Fujifilm, and SMBC have achieved their desired goals with UiPath. Professionals usually take a UiPath certification course if they wish to gain expertise in this field.
Following are some of the ways UiPath is helping businesses:
Discovers automation opportunities powered by Artificial Intelligence (AI)

Implementing automation from simple to advanced level

Managing and optimizing automation at an enterprise scale

Running automation through robots that work with their applications and data

Measuring operations and performance so that they align with business outcomes 
UiPath Certifications
Now that you know about RPA and UiPath, you should think of validating your skills in this domain. UiPath makes it easy for you by offering certifications that are industry-wide recognized. Here are the two certifications you can choose from:
UiPath Certified RPA Associate (UiRPA)
This is an entry-level certification ideal for junior RPA developers, RPA architects, business analysts, and college graduates. It verifies if you are capable of solving problems, identifying processes, and building simple automatic solutions using UiPath Studio, Orchestrator, and Robots. Professionals seeking higher ambitious roles like Advanced RPA developer, solution architect, can take this certification as a first step. 
Exam details:
Name of the exam: UiPath-RPAv1 – UiPath RPA Associate v1.0 Exam
Duration: 90 minutes
Passing Marks: 70%
Exam fee: $150
UiPath Certified Advanced RPA Developer (UiARD)
It is an advanced-level certification designed for individuals who have proven hands-on experience working with UiPath technologies like Studio, Robots, and Orchestrator. The certification tests if you are capable of designing and independently developing complex RPA solutions in the Robotic Enterprise Framework. Though there are no prerequisites, it is highly recommended to have at least 6 months of experience working as an RPA developer and passing the UiRPA exam. 
Exam details:
Name of the exam: UiPath-ARDv1 – UiPath Advanced RPA Developer v1.0 Exam
Duration: 120 minutes
Passing score: 70%
Exam fee: $200
Qualifying the UiPAth Exams
UiPath mentions the five easy steps if you are determined to get UiPath certified. These include selecting which exam is right for you, learning from UiPath academy, taking mock tests, scheduling the exam, and finally managing your credentials. Let us take a detailed look at how you can become UiPath certified.
Know your exam
When you have decided whether to go for the associate exam or the advanced exam, you should first check out the exam guide provided on the UiPath website. It consists of all the details regarding the target audience, qualifications required, exam topics, tools to work on, and more. This will give you an idea of what is expected from the candidates appearing for the UiPath exams.
Take up a training course
After knowing about the exam, the next step is to prepare for it. While one may opt for self-study, it is recommended that aspirants take up online certification training courses from credible providers. Online training will help them avoid looking for the right study material and allow them to learn from industry experts. UiPath Academy also offers training programs for both associate and advanced level certification. 
Do not forget the mock tests
Testing your level of preparation before the actual exam is crucial for everyone. Getting used to the exam environment and managing time for each question is what you learn through mock tests. Attempting mock tests will let you understand what are the areas where you are strong or weak and focus accordingly. UiPath, as well as other training providers, offer free practice tests to ensure you are prepared to take the proctored exam.
Connect with peers
It is always beneficial to get in touch with like-minded people while preparing for any exam. There are UiPath communities and forums which you can join and get last-minute tips for the exam. You can also discuss if you have exam-related queries. People who have already qualified the exam may be better able to explain to you the type of questions you can face. 
Follow these steps to become an RPA developer and take your career ahead. The adoption of Robotic Process Automation is still in the initial stage and has a long way to go. So why not start today and explore your career opportunities in RPA.