Business
ARE RUMMY GAMES TAKING OVER GAMING INDUSTRY
In India, in the last decade, the online gaming industry has grown a lot. It is projected to reach $1.1 billion by 2021, according to a KPMG-Google survey. In India, the online gaming industry began in the 1990s, but it was only revolutionized after a revolution in the cell phone industry. People began to tend to play their favorite games while remaining indoors. The growth of cell phone industries and internet service providers has reduced the need to go out and play or connect.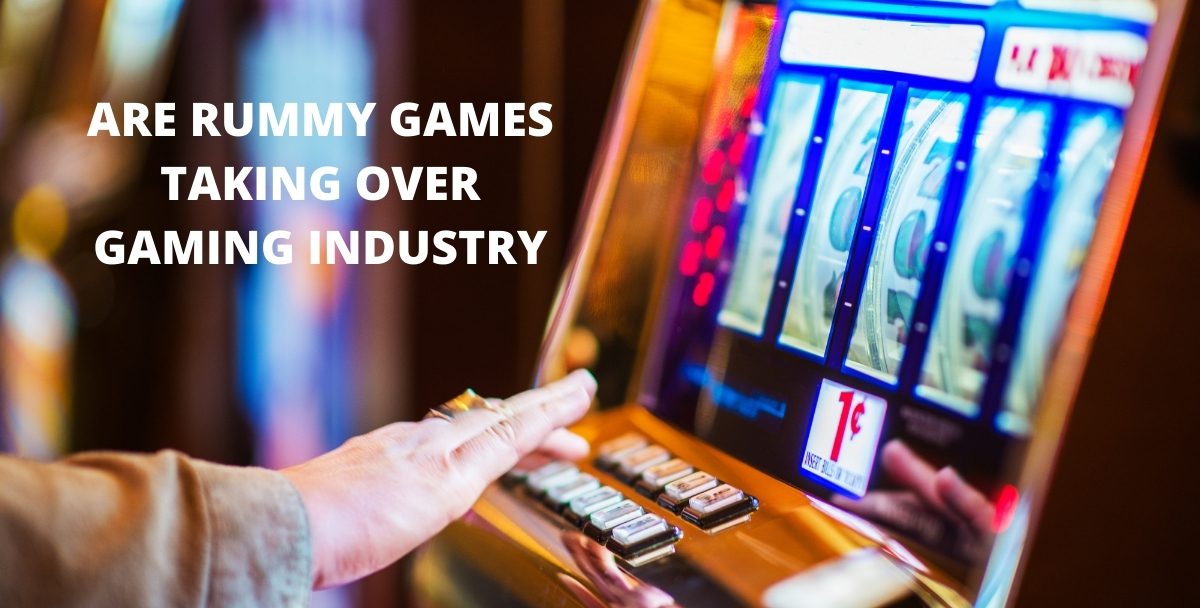 The online gaming industry has a wide audience and has helped to generate billions of dollars in revenue. Despite the fact that economists describe the current period as an unsettling one for the Indian economy, the gaming industry especially rummy game development is experiencing unprecedented growth.
The increasing internet use in India has fostered the growth of online gaming, as has the low cost of smartphones. Rummy games have grown in popularity among people of all ages and socioeconomic backgrounds over the last decade.
The growth of online games.
The online gaming industry, from video consoles to mobile phones, has matured in recent years. The transition to multiplayer games such as online rummy game development from real-world multiplayer games has also been observed. Online multiplayer gaming quickly became the standard and is still popular today.
Multiplayer games and social games are the two main types of online games. While social games are intended for short-term enjoyment and have a fluctuating player base, online multiplayer games have a more stable audience and account for roughly 40% of the overall gaming industry. The popularity and revenues of multiplayer online card games such as Rummy are increasing due to ongoing updates and product improvements.
Multiplayer games such as rummy online are on rising
Multiplayer online games have today evolved into a modern way of socializing. There are approximately 300 million online gamers who currently use several gaming applications. Most online gamers are exposed to multiplayer gaming sites by their families, friends, or relatives because it allows them to socialize and play with them.
According to a KPMG survey, multiplayer gaming sites involve over one-third of gamers by offering. For example, a card gaming platform like Rummy allows card enthusiasts to play with players from all over the world in a truly authentic gaming environment. Game developers concentrate on delivering local content by digitizing traditional games to engage audiences of casual and daily players.
Check this: สล็อต
Online multiplayer game development and promotion
Rummy games are the fastest-growing segment in the online gaming industry. Improved smartphone penetration, internet affordability, an increase in the number of local game developers, and a variety of other factors are all contributing to their development. Make your own card game through the integration of attractive graphics, simplified user interfaces, vast game variants, and different gameplay modes to redefine and modify the player experience.
The user experience is central to the monetization model of online games. The two key factors that assist gaming companies in achieving their objectives are convenience and pace. Game Developers must ensure that players' personal data and money are protected and secured while simplifying online monetary transactions accessibility.
Online platforms like Rummy utilize a bank-like security system that is foolproof and secure for gaming accounts and money. The state-of-the-art encryption on the platform ensures safe and secure access to all sensitive information exchanged by players.
check this: 먹튀검증
How multiplayer games are winning people's trust
Online multiplayer games are proving to be extremely advantageous for card players, as they put players from all walks of life and all parts of the world together on a single platform. Easy access, affordability, playability, and protection are some of the major factors that have helped players to game online apps such as Rummy.
The ease with which users can access any online game is the first factor that determines its success. Smartphones' low cost has made it easier for businesses and players to collaborate. Allowing users to download their apps for free has aided developers in gaining more downloads and allowing players to try out new games without having to spend any money. With a plethora of applications available for almost every typical game, the market has increased tenfold, and players can now choose from a variety of rummy games.
Playability became a crucial factor for both players and developers as the race for more players began. The player experience was stimulated and convinced by attractive graphics, welcome bonuses, referrals, and gaming prizes.
With traditional gaming falling out of favor, online multiplayer games have exploded in popularity across the world. Gamers can now easily satisfy their entertainment needs from any location at any time. The future of online gaming is bright, and the rummy game development industry will grow much more quickly in the coming years.