Facebook Page Optimization: 5 Underrated Tips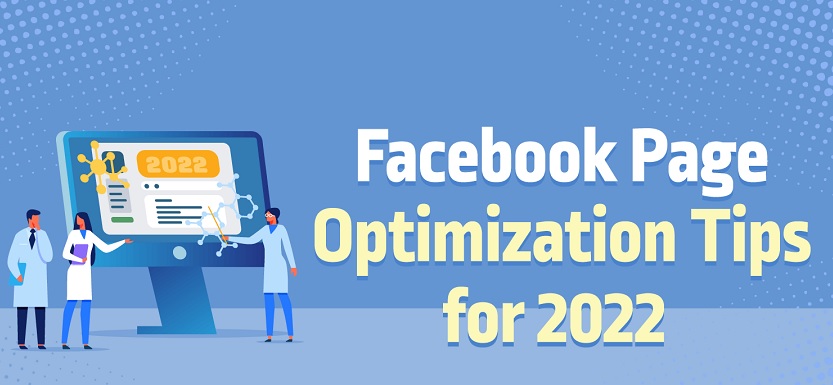 With almost 3 billion monthly active users as of now, Facebook is the world's most active social media site. This is one of the reasons why almost every business has a Facebook page. Therefore, in order to give a boost to their page, most businesses wonder how to pay for Facebook likes that are real. Although you can try a reliable organic Facebook growth service, like Vervebook, page likes aren't the only metrics you should focus on to increase your business's ROI.
There are some simpler ways that you can follow to optimize your Facebook page and make yourself look more credible in the eyes of your potential customers and skyrocket your sales. If you're on the hunt for 5 underrated tips for Facebook page optimization, keep reading this article!
Tip #1: Work on Your Facebook Page Details
A Facebook page with no description, contact information, or a cover photo can be a huge turn-off for users. This just shows how reckless you are. In order to make your business look more authentic, you must not ignore even the small details.
Here is the basic list of details that you should pay serious attention to:
Profile and cover photo
Adding business hours
Coming up with a proper name for your business
Filling out the description and the about page
Adding a link to your website
Tip #2: Leverage Page Tabs
Just below your page's name, on the right side, you will be able to see different tabs on your page. The standard ones go with the names – groups, home, posts, videos, etc.
You can also customize this section according to your business needs, so you can make it convenient for users to stay updated with your brand. You can add different page tabs (and even rename them) such as current offers, products you offer, services, upcoming events, etc.
Tip #3: Opt for Your Page's CTA
Do you know that you can also add a CTA button right above the "like" button and just below the cover photo of your Facebook page?
This is one of the best-underrated tips to optimize a Facebook page, as many people don't know about this. In order to customize your CTA button, you need to click and opt for the "Edit Button".
You can select from various options such as book with you, contact you, download your app, shop with you, etc. You should opt according to your landing page, so the users can take the right action.
Tip #4: Create a Custom URL
Right after you set up your page, you will be given a random URL to your page. Instead of settling with this, you should create your personalized URL to help people find you in a breeze and to rank according to the keywords relevant to your business.
After customizing the URL, your Facebook page address will be similar to this – facebook.com/yourcompany. It will also give a professional look to your page.
Tip #5: Enable Reviews
You must enable reviews if you want to attract new customers to your business. Customer reviews are social proofs of how satisfied the current customers are with your brand, so potential customers can even try it out. In other words, it will give a credible look to your brand.
To optimize your Facebook page, you can enable reviews by clicking on "settings" and then on "edit" next to the "review" button.