Travel
Discover the Best Luggage Storage Options Florence Has to Offer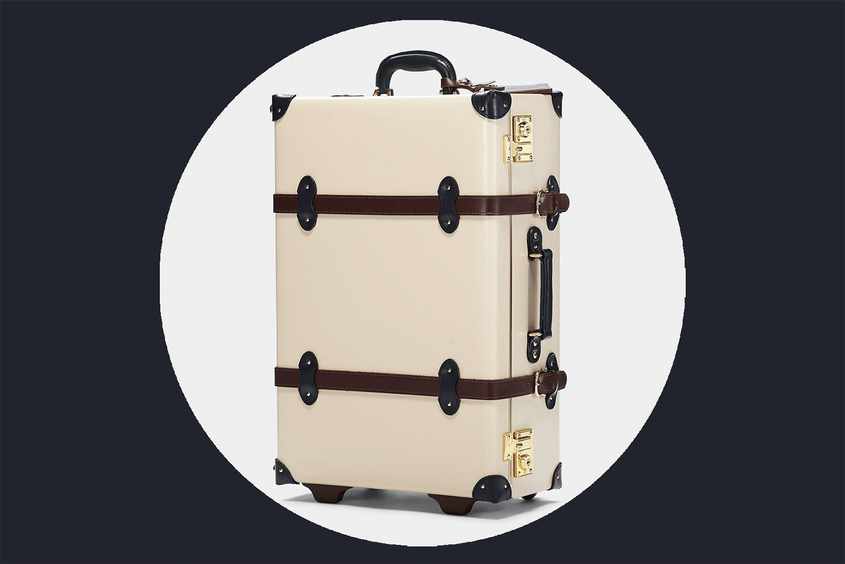 Oh Italy, how we have missed you!  It has been far too long since we have all gotten to enjoy the delicious food, incredible wine and rich history that this country provides.
While Venice and Rome will always hold top spots in our hearts, Florence has got to be one of the most incredible cities that Italy offers. Full of art, architecture and vibrancy that simply can not be described, Florence is a place that you need to get to as soon as possible.
You will love walking through the city and feeling like you have been completely transported back in time. The city is busting with frescoes, canvases and sculptures from some of the world's greats. Plus, the buildings are so beautiful they do not even look real. And then, how can we forget the food. Italian food is always great, but in Florence, it seems to be elevated to a whole new level.
But when it comes to traveling to Florence, you want to be prepared and have a game plan in advance. That way you can hit the ground running and soak up all the wonderful experiences that Florence has to offer.
One of the most frustrating things to figure out sometimes is what to do with your luggage. If you are arriving by train or plane, you will at least have a few bags in tow. But you definitely do not want to have to lug those around the entire city. There is simply too much to do to be weighed down by your luggage.
But not to fear, as we are about to reveal all the great luggage storage options that Florence has to offer. From the luggage storage in Florence Train Station to storage options at some of the best restaurants in town, it will always be easy to ditch the bags and get exploring.
How to Store Your Bag
So before we dive into the locations of where you can store your bag, you will first want to understand how to reserve a spot in the easiest way possible. Here are the simple steps to follow to discover the best luggage storage options in Florence. 
1. Search Online
Thanks to the wonderful world of the internet, it is easier than ever to find quality luggage storage options at home—before you even depart to Florence. We recommend that you at least book in a spot the day before so that you can arrive in Florence with a great game plan.
When you hop online, you will be able to search "Florence" and see over twenty different options pop up. Not only does it show you where the luggage storage option is located, but also shows you nearby sites you can go to in that area. So do some sleuthing and figure out what most appeals to you. 
2. Reserve in Advance
After you decide what luggage storage option is going to be most convenient for you, you will want to finish up the booking online. Doing so is super simple too. Just add in your payment details, select your estimated arrival and collection times and reserve your spot. Once you reserve, you will get given instructions as to what to do to drop and go as quickly as possible. 
3. Explore with Peace of Mind
After you drop your bags off at your selected luggage storage location, you will be able to explore Florence with the ultimate peace of mind. Not only will you automatically get over $10,000 in content insurance coverage, but you will also get a secure seal placed on your bag so you will know if anyone has rummaged through it when you come back to collect.
Plus, the luggage storage costs themselves are so cheap and affordable that you will have some extra cash on hand when exploring the city and can feel guilt-free about splurging.
What to Do Once You Store Your Bags
So what should you do in Florence once you store your luggage at a convenient location? We have rounded up the ultimate things to do that instantly get more enjoyable without having to have bags in hand. 
1. Hop on the Tramline
Florence recently got a modern tramline installed in their city, connecting various tram lines from the airport all the way to the train station and central hubs along the way. This is how many locals travel and something you should experience too—even if it is just for the people watching. Consider getting a pass that allows you to hop on and hop off with ease all day long. 
2. Go to the Museums
As we alluded to earlier, Florence is rich in culture. This means that their museums will certainly not disappoint. They have an extensive range of museums that host some of the greatest art pieces in the world. In fact, you could easily spend a whole day checking out museums along.
A bit of a pro-tip though is to also book your museum tickets in advance online. Sometimes the lines for admission can get really long and you can end up wasting a bit of time waiting to get inside. But if you have pre-purchased tickets with a designated time slot, you can skip the general admission line and go right in to explore. 
3. Eat all the Food
Pasta, pizza and world-class wine. Honestly, you could simply spend the day indulging in that in Florence and leave feeling both full and fulfilled. There are so many charming local eateries throughout the city, all with their own unique charm. At the very least, treat yourself to lunch along the river, where you can sit back in a relaxing ambience while watching the hustle and bustle of the city.
4. Enjoy the Sunsets
Florence has some remarkable sunsets that are best enjoyed along the river. So head there at sunset to watch the sky turn to cotton candy colors.
Conclusion
Once you find great luggage storage in Florence, you will be able to explore all this great city has to offer!