Cryptocurrency Prices: How to Track and Keep Up With Them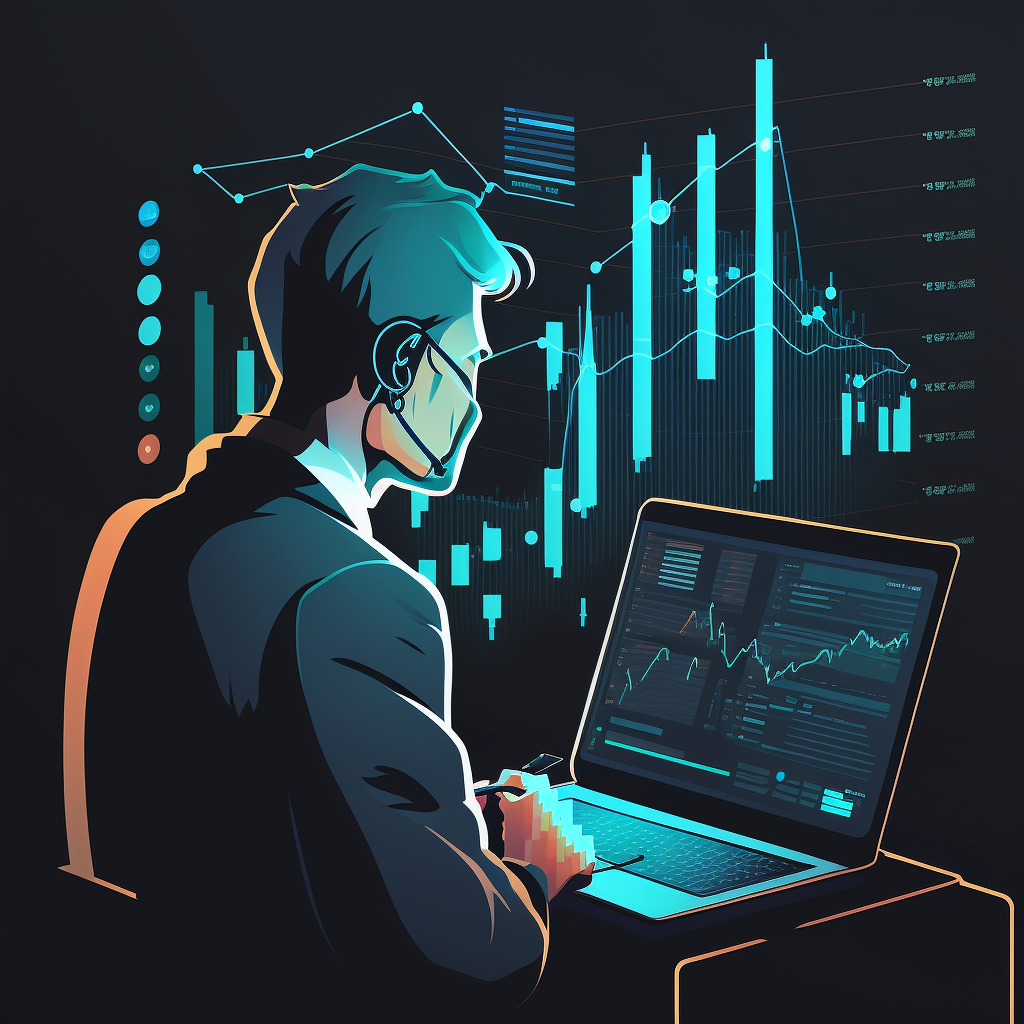 An investor's life involves constant monitoring of the prices of all assets. Information on the market's status and cryptocurrency prices fluctuations for digital assets is crucial. Investors should have up-to-date, reliable pricing information. This issue is considerably more critical when it comes to cryptocurrencies because they have one of the most significant levels of volatility.
A trader can only do with an online crypto chart since practically all techniques for making money on digital coins depend on volatility, namely the variation in cryptocurrency price during the day. A simple solution is to follow the latest trends and choose the best investment time. In this article, you will learn more about crypto volatility and basic methods of price monitoring.
What is cryptocurrency volatility?
Volatility is a statistical measure of changes in an asset's price in the conventional stock market. In other words, volatility may be defined as the variation in an asset's live cryptocurrency prices over time. Investments are seen as volatile if their value experiences large fluctuations, much to the cryptocurrency market.
Government bonds and gold are very stable assets with little price fluctuation. At the same time, the value of highly volatile assets such as cryptocurrency fluctuates wildly and quickly. The degree of variability affecting the financial value of an asset is called its volatility. It is a means of expressing how volatile the future economical price is.
Digital currencies exhibit significant and abrupt shifts in trend direction. Hence, virtual financial products are high-risk investments. Variations in quotes over the course of a day or a week are linked to the direction of the present trend. The volatility parameter of cryptocurrencies is considered with a sharp fluctuation over a long period.
Why constantly control the value of crypto assets?
Prices might change during the day, and traders profit from these changes. To plan your actions in the trading process and maximize the value of the chosen coins, thorough analytical work enables you to estimate the expected changes in the exchange rate. The following indicators have an impact on cryptocurrency quotes:
Broad trends in the market.
The proportion of demand to supply.
The present trading activity of traders.
Assessment of quotes enables the acquisition of precise information regarding the desired crypto asset at the moment of the transaction. It is advised to utilize the daily chart and cryptocurrency price charts to examine the rate of all cryptocurrencies for today and the last seven days to obtain a complete picture. You can consider all the crucial factors if you use this strategy. Data may be received, processed, and used in various ways. The data displayed in the graph are sorted based on the preset parameters.
Where can I track crypto prices?
Exchanges and trading platforms, cryptocurrency trade data aggregators, investment portfolio trackers, analytical and news portals, and others are just a few sources for get cryptocurrency price today.
Because the cryptocurrency market is so different, it can be challenging to determine the average market price for a particular digital asset. To achieve this, various services make it easy to keep track of crypto rates and streamline the market analysis procedure. Such applications include news websites, investment portfolio monitors, cryptocurrency exchanges, data aggregators for cryptocurrency trading, and others.
Each instrument has unique qualities. Aggregators assemble data from several sources after a delay. Real-time quote dynamics on exchanges may be followed, albeit they might not match prices on other platforms.
Apps provide additional tools to help you stay up to date, such as watchlists or mobile price notifications, in addition to price tracking itself. The most recent price data for crypto assets will be available to you if you choose to utilize WhiteBIT. Prices, dynamics, and the market's state are available on the site's home page. This information will be helpful to many traders.
What information do price tracking resources contain?
Although time indicates changes in value over the last 24 hours, market capitalization, daily trading volume, and how many coins are in the exchange's turnover, real-time cryptocurrency rates indicate the actual worth of digital assets at the moment of the transaction. A graph showing each coin's exchange rate over the last seven days is provided as an extra analytical tool.
Expert traders usually have quotes to keep the info close to hand. The price is typically displayed in US dollars for all resources, but you may change it using filters and the default settings. The course listings' exclusive content can be sorted following the specified criteria. A distinct view of a particular rating coin's online cryptocurrency prices chart for the entire trading period is brought up by clicking on it.
Final Thoughts
For a trader, price monitoring is a process that has to be constantly under control. If a particular cryptocurrency's value increases, it is possible to lock in a portion of the profit. However, if it decreases, one may select an asset with more good tendencies. Technical and wave analysis is essential to pay attention to if you want to research the market and forecast changes thoroughly. Finally, it's crucial to realize that each coin has a unique fluctuation amplitude.