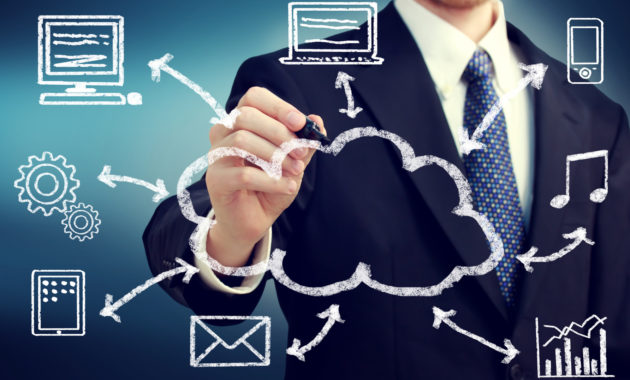 Selecting a qualified managed service provider (MSP) is risky and daunting considering today's competitive world and IT security requirements. Not all MSPs work at the same standard or are tailored to the vital technology needs. Even if you get a referral from a reputable source, you can't be sure that they have experience running a network like yours.
A VoIP phone system is a technology to make phone calls through your internet connection instead of a regular landline or a mobile network.
But, before you hand over to an MSP the responsibility of managing your company's infrastructure, your employees ' productivity, and your company's safety compliance requirements, you'll want to evaluate its qualifications.
A well-defined MSP marketing strategy is one of the most elusive assets in the managed services industry. To create and execute a successful strategy, MSPs must have a clear picture of the customers they aim to serve. Additionally, MSPs should know what specific IT skills they are best at delivering and create a company brand that communicates who they are to the marketplace.
However, in our experience, most company owners and IT managers aren't quite sure what questions to ask or how different MSPs can be assessed. To give some guidance, we thought we'd share somecritical questions to ask from a Manage Service Provider.
1.      How will your services help our company grow?
Development is a big part of every company.When you focus to choose a Managed Services Provider; you want to pick a corporation that will make your development smoother. As you grow, you will inevitably attract more employees, and you want an MSP that will make it simple and inexpensive to add additional workstations, employee accounts, or places.
Depending on the business, you might want to look at flexible platforms as well as to handle increased results. It's better to be planning for growth now than to be kept off in the future.
2.      Are they going to build your business strategy?
The relevance of this issue depends on how you think about the role of the MSP.  If you want a managed service provider to be a partner in setting up the IT elements of your company, you can look at how well they have done so for other clients. Do they have success stories that can be shared with you?
3.       What happens if my infrastructure goes down?
When investing in Managed Services, it is important that you choose a disaster-prepared provider. Any MSP worth their money should be able to speak to you about the Disaster Recovery Plan (DRP) that you wish to discuss.
Either they will have a recovery program in place, or they willingly partner with you and create a customized strategy. When there is no response from the Managed Services supplier, otherwise it is time to turn to the next.
4.      Will your services keep us at the part of technology, or do they hinder us from going forward?
  A strong MSP will have an efficient package to ensure that the business is as up-to-date as possible. When they don't, they'll be a real deterrent to you in the future.
It's not enough for a Managed Services Provider to give you today's state-of-the-art technology; you need to be confident they're going to keep you on the cutting edge.
5.      What services do not come under their areas of expertise?
Rather than asking what resources a company might deliver, it is better to get a broader view of the MSP's capabilities by questioning what sort of organizations they represent, what verticals they support, and what goals they seek to fulfill for their current customers. Such questions are important to ask because vendors do not typically dwell on what they are not better at during their sales pitch.
It is also important for company decision-makers to know whether or not there may be any gaps or delays in services or recovery that may have an effect on operations or developments down the track. While some services may not be needed at the moment, could this cause a future problem as their business continues to grow and expand?
6.      What outside services will you need to have?
If you're going to have to go somewhere to cover areas outside their experience, that's not really a serious problem. You need to know about it in advance, though, and work it out with your prices. They may not be dealing with the acquisition of workstations, or they may not be handling VoIP phone systems. Getting an expert in certain places could potentially be safer, as long as you know it's part of the strategy.
7.      Where's your helpdesk situated, and what's the coverage?
Helpdesk systems are one of today's most growing Managed Services out there. Nevertheless, not all helpdesks are made together, which is why you need a good idea of what the specific operation of the MSP would look like.
It is also useful to know what the working hours are for the IT Support desk. You should have a 24/7 helpdesk operation, as technology never sleeps, nor does it exchange.
8.      How are they going to reduce the costs?
The bottom line is that the outcomes of the managed service provider will be less than the unassisted charges. This doesn't necessarily imply that you invest less capital. Whether what you're paying for comes back, that's saving. In the end, the results are expressed in income.
Managed IT Services has emerged as a valuable tool as companies realize the benefits of working with outside IT professionals to help them keep their IT activities going smoothly, safely and securely. 
BACS consultants are well experienced in the importance of integrating IT into your overall business strategy. Our advisors work with you to consider your priorities, market practices and technological landscape to help you make strategic choices and map an optimal path to growth.