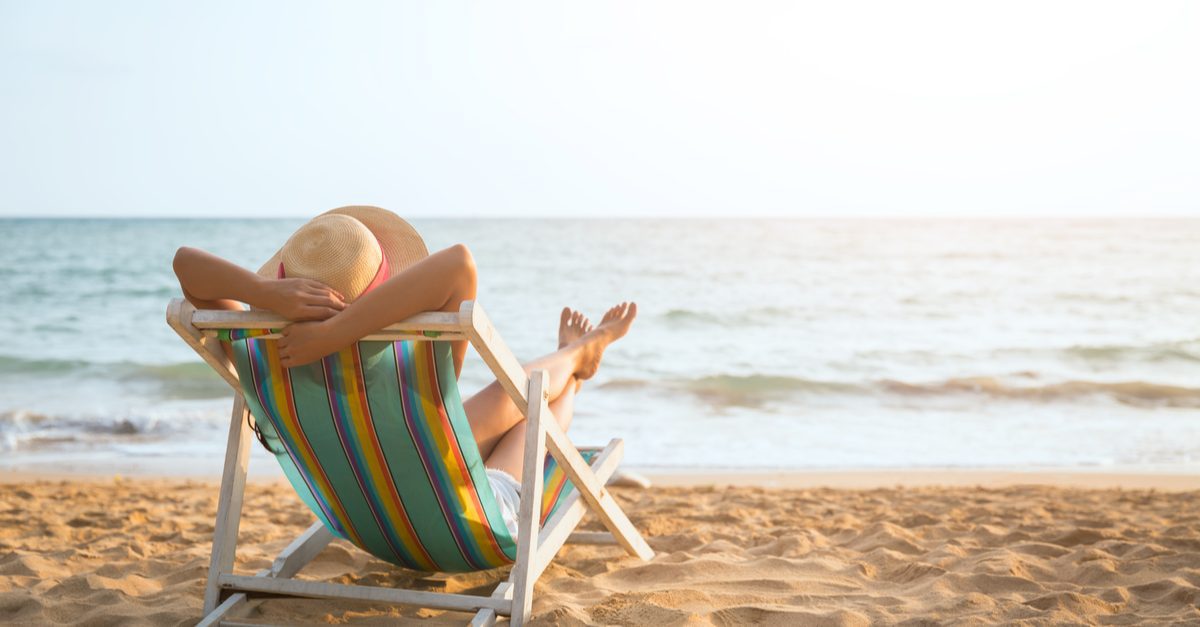 One of the key foundations of better health is the often overlooked aspect known as mental health. Taking personal time off, going on a relaxing vacation, or just hanging around the house without any external pressures on you is key to personal health and wellness.
That said, there's something magical about leaving home and going on the road, whether it's for a cross-country road trip or just a simple weekend getaway.
Before you head out on your road trip, there are a few suggestions to help you plan and plan the perfect road trip.
Creating an organizational list in preparation will save you a ton of time and treasure before, during, and after your vacation when you begin to visualize your ideal trip.
Planning For Your Trip
Once the decision has been made to get out of town and take a trip, you need to consider plenty of things from where you want to go, how long you'll be gone, and more. Keep reading for suggestions on things to plan for so that once you step outside your home, you can have the peace of mind you deserve.
When organizing your trip, outside of an itinerary that details where you want to go, and for how long, you also should plan for a budget that covers all you plan to do while away and covers your bills at home.
Itinerary
Planning your destination, the length of your time away, and when you may return is vital to help you squeeze in all that you want to do with your vacation time. For example, if you're planning on going to the Great Barrier Reef how many days do you want to spend there? And how many days are you going to give yourself to sail the Whitsundays? If you want to relax more give more time to The Whitsundays Islands as there's more on them and you can spend your days lazing on the water. Still, it also serves as a plan to share with friends or family in the instance that something happens and you need to get in touch with someone or vice-versa.
An itinerary doesn't have to be broad in scope. Instead, it should have what days you'll be traveling, where you're staying, and your expected return date.
Creating a shareable itinerary should also include a stop/start date for your mail if you plan on being gone for a long time.
Budget
Creating a budget is almost a foregone conclusion. Too often, people go on vacation and don't consider the meals out, the souvenirs, and the price of admission to various activities.
All those expenses add up, and if not planned in advance, may become a financial burden when the trip is over, adding stress to the trip, which defeats the purpose of the getaway in the first place.
There are two major expenses you need to account for with your budgeting. These expenses are the home expenses such as bills that are due before, during, and after your trip and the costs specific to the vacation.
Packing
Packing is something that needs to be planned and organized in a disciplined way. Too often, people will overpack for a trip, thinking about various dinners or nights out, or laying around the poolside.
Space is tight and finite in a car, and if you're traveling by plane, bags can become an expensive add-on. So it's a good suggestion to pack your bags, empty them, take away 10-20% of your clothes, and re-pack.
This strategy will save you space and create room for souvenirs on the way home.
Testing
Testing has become an essential part of travel. Some states and cities and transportation and entertainment options require proof of vaccinations and negative COVID test results to utilize their service.
Getting a COVID test before departing can eliminate many of the needs ahead of time.
Also, if you have other health issues, getting a test or screening ahead of your trip is essential. There are plenty of over-the-counter options available, from colon cancer tests, better known as fit test kits, to blood sugar tests and more. Getting the proper test for your specific health concerns is an essential component of creating peace of mind.
Another option is to schedule a wellness checkup with your Primary Care Physician ahead of going on vacation to eliminate any possibility of an underlying condition.
Once it's time to go on vacation, whether a short road trip or a cross-continental trip, planning will save you a ton of time and treasure to give you added comfort and peace of mind. The whole point of a trip was to relax, re-energize, and get away from the stresses in your everyday life.