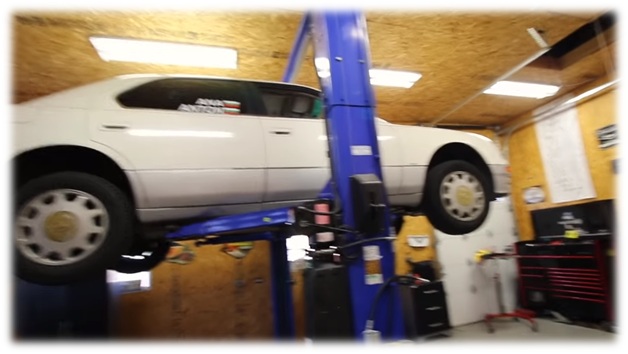 It is always advised to first check on multiple car insurance services providers; this is because the car insurance packages rates vary greatly from one provider to the other. The prices fluctuate a lot, although the services you receive keep the same.
1. Choose higher deductibles on collisions and comprehensive coverage
It is good to choose higher deductibles on the comprehensive and collisions coverage. This is because it can save you up to 15-30% of the money when you file a claim. Also, the higher the deductibles, the lower are the premium amounts. But choose a deductible, which you can easily pay at the time of filing a claim.
On the liability insurance, there is no deductible amount. Waking up at the hospital after an accident that you didn't even remember and in which it's your fault, and when the other party claims the insurance, you don't have to pay anything, that's awesome.
2. Don't get the collision and comprehensive coverage on old cars
When your car gets in an accident, the money you get for repairs is determined on the basis of the value of your vehicle at the time of an accident, not the time of purchase. You can get first month free car insurance at many companies now. So, for older cars, if you get insurance, then you are at a loss. You will not get enough amount of money to cover the repair expenses and will end up under a pile of debt. Everything could be a lot more expensive for insurance, then the net value of your car.
3. Buy cars with cheap insurance amounts
The newer and modern your vehicle is, the more amount you will have to pay for its insurance. Buy a small car instead of buying an expensive one. It will save you a lot on insurance. Use the car insurance comparison tool to check the premium amounts for different car models.
4. Buy insurance packages base on usage
The way to save on your insurance is buying a second-hand car and, also if you select the usage-based insurance packages. A telematics device is installed in your vehicle. This device records the data of your vehicle driving. If you drive in a good way, then you will get discounts on your premiums.
5. Low-Mileage packages
There are low-mileage packages offered by the car insurance companies to those drivers who do not put too much weight on their engine and drive an average no of miles per year.
6. Ask for available discounts
There are discounts on the basis of various aspects. Check on all of these discounts before selecting a premium. Normally, the following discounts are offered:
16% discounts on good student package
14% being married discount
11% low annual-mileage discount
10% discount on personal use
9% discount if you have any other policy with the same insuring company
7. Affinity Groups discounts
If you get your car insurance from Hammer insurance, large organization or that company's higher employers, then you may get discounts.
8. Car safety discounts
Having certain security features installed in your car can get you discounts on your car insurance premiums. Tell your insurance agent about this to get the discounts.
9. Clean record
If you have a clean driving record with no violation tickets and accidents in which you are at fault, then you will get discounts from the company because they know that they are dealing with a driver who is careful on the road.
10. A good credit records
Credit history is used while determining the pricing for a customer. Maintain a good credit history to get discounts.
11. Spy on your teen drivers
If a teen drives your car, then it may decrease your car's life and increase your expense. Teen drivers have been proven to be the most expensive drivers. Unique insurance as many others insurance companies offer spy programs in which a camera is installed in your vehicle. This camera starts shooting upon aggressive driving.