Changes in season bring change in trends. Especially, in-home décor changes are quite rapid. As preferences evolve, new trends flood in. But few classic trends have made the cut. They been ruling the world for quite a long time and never really seem to go out of style.
So, let's have look at timeless interior decorating trends that have been grabbing the limelight for long and show no signs of leaving anytime soon.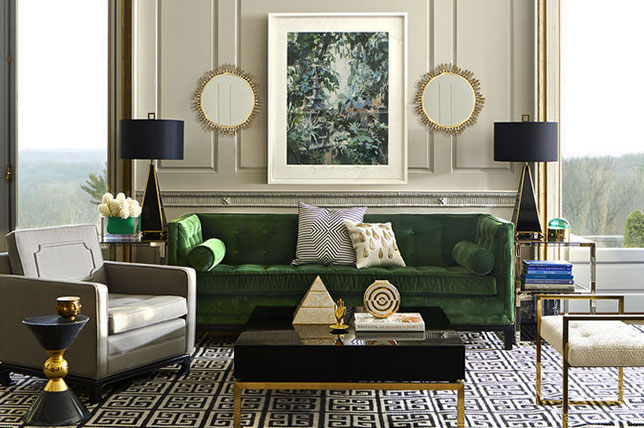 Black and White
The powerful combination of black and white is meant to stay timeless. These classic shades are highly contrasting. Their balanced yet bold combination infuses your interiors with captivating charm. If you want to incorporate shades of black and white in your lifestyle, go for these ideas:
A chic white kitchen featuring black cupboards and faucets.
Pure white contemporary styled bathroom with black framed mirror and door.
A black sofa adorned with textured white pillows and throw cushions.
And the list goes on endless. This color blend is superbly versatile; it can instantly add drama to anything.
Marble Countertops
Evergreen, beautiful, and timeless, when it comes to kitchen countertops there is nothing quite like marble stone. In terms of functionality, luxuriousness, and practicality nothing can beat marble. There are several stones but nothing has been as favorite as marble.
New and Old
Another trend that has stood the test of time is the duo of old and new. Complementing vivid new pieces with classic antiques is an ideal way to revitalize your space. To get inspired for the new and old combo, check out the examples below:
Antique cabinet with updated paint and fixtures.
An old wooden table with a mosaic top.
A modern dining table setaccented with antique settings.
Resurrecting old pieces with a newer finish is a wise choice to preserve classic pieces for years to come.
Area Rugs
With area rugs, you can never go wrong. These timeless décor pieces speak sophistication. With their unique patterns, colors, and dimension they infuse a cozy vibe in your room. The vivid textures of these rugs make your room feel energetic, bright, and comfortable. Moreover, they help you define space within your room.
Blue and White Porcelain
Blue and white porcelain date back to the 14th century. These ceramics are popular worldwide. Moreover, over the years their popularity has grown incredibly. These classic pieces boast a luxurious appeal and will stay for decades to come.
Oversized Mirrors
One classic style that will never fail to accent your walls is decking up mirrors. Mirrors find varied uses in our daily lives. They are functional staples that also double up as décor pieces. A quirky mirror leaned against your wall provides you a look into your inviting surroundings.
These are some of the trends that have established their mark in the interior décor world. However, creating a timeless interior is really up to you. Choose pieces that reflect your persona and are likely to rule trends for time immortal.