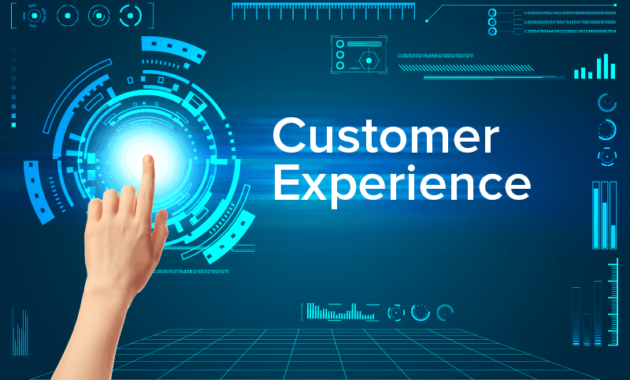 Not too long ago, a customer's experience was limited to a company's phone message, which announced a customer's position on the phone line whenever that individual reached out to them. As soon as it got to your turn, the phone line connects and a customer care representative would attend to your request or complaints. However, with the present-day advancement in technology, most businesses offer call-back and live-chat options on their websites, plus other cool features. You could even forward a Tweet or messages and receive an immediate response; this is to show how far we have come in the business world. Today's companies and firms come up with various innovative ways to improve customer experience with the aid of technology, as they become more customer-centric.
Customers love to be the centre of attraction in the business world; and of course, they are because these individuals are the supporting pillars of several businesses, if not all. With them, a business would cease to exist.
What Is Customer Experience?
Customer experience, also known as CX, is the feeling and perception a customer gets about his or her experience with your brand or business throughout the individual's entire customer process. This mindset is built by the customer from the initial contact to the final process, which is customer satisfaction. A customer's experience with a business can be amazing or poor, which would determine if the customer stays or leaves. Hence, this is a very critical issue in every business.
What Makes Customer Experience Important?
Customers always want to get the best experience when purchasing items and services, or when making enquiries or complaints. The customer value they get determines how loyal they stay to a business. Most business owners understand this fact and create ways to increase customer service, including the use of latest technology and strategy. Businesses ranging from small to large-scale corporations and firms seek technological solutions from established IT solution providers like Salesforce to improve customer experience. The experience a company provides is as important as its product and service development quality.
Besides, a large percentage of customers do not only expect business owners to understand their needs and expectancies, but they also expect these individuals to meet them. Hence, companies with the ability to provide the best customer experience retain the largest customer-base over others.
How To Improve Customer Experience In Your Business Using Technology
There are various ways to enhance the experience you provide your customers with any time they visit your business. The advent of technology has made it easier to connect better with your clients.
Artificial Intelligence
Before now, AI has been used for core customer services. However, due to the evolution of business and technology, small and large-scale businesses can implement AI in boosting personalization, enhancing customer self-service, and responding to customers' requests. AI is known to provide a customized experience for each customer, at the same time, addressing their needs.
Chatbots
Innovative businesses are now incorporating chatbots into their business process to address customers' enquiries and needs; this is one way to improve customer service. A business chatbot features a learning software component developed with algorithms that understand each client's previous conversations and uses the information gathered to improve customer experience.
Other components include virtual reality (VR), programmatic advertising, and Internet of Things (IoT). Business owners use these tech solutions to provide their customers with the best experience.