A comprehensive fleet management software is just what a large company operating many vehicles should have. It is understandable how big a hustle it can be to handle large fleets of vehicles and still maintain a high level of efficiency and productivity. With so many fleet management software available nowadays, managing an organization's vehicular assets has become easier than ever. It is, however, advisable for managers to ensure that they get the right software for fleet maintenance.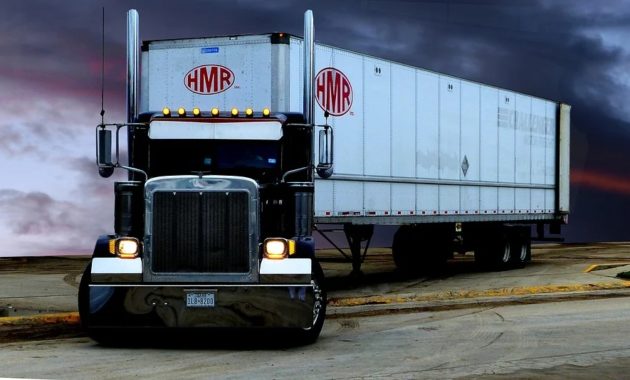 Find the Best Software for Fleet Management
How does it work?
A fleet management software like FleetPal Connect is designed to help a company or organization handle a wide range of vehicular management tasks. For instance, it helps improve efficiency in vehicle maintenance, scheduling, controlling costs, enhancing accountability, and even the entire fleet tracking in general. Some go the extra mile to offer customizable workload calendars thus streamlining business operations for better productivity.
 With so many industries relying on trucks, cars, and even vans to deliver their products, it is common to see many companies use software for fleet maintenance. For anyone in search of a fleet management software, it is important to understand features that make it worth your consideration.
Important features of fleet management software
Check this: fuel cards
Data storage
Perfect software for fleet maintenance such as FleetPal Connect comes with a centralized system for data storage. What does it mean? This means tracking information can be easily accessed for streamlined operations in all departments of your fleet management service. The data storage platform enables one to key in information such as road tax records, licensing, M.O.T, and even servicing schedules. This then helps you set alerts and reminders to avoid forgetting vital regulatory and safety aspects in this industry.
Fleet tracking GPS
Perhaps no one should overlook this feature as it not only guarantees easier monitoring of goods movement but also ensures your vehicles are safe and can be easily located globally. The thinking behind fleet software management is to ensure safety and easier operations. By installing a small electronic device in your vehicles, it becomes easy to access them via the internet in real-time. Knowing where products or rather assets are, makes it easier for fleet managers to allocate them with the certainty of availability. Furthermore, one can easily assign jobs to drivers and also schedule deliveries conveniently by knowing where each truck is.
VMRS compatibility
Perfect software for fleet maintenance should support vehicle Maintenance Reporting Standards (VMRS) that make it easier to manage avail accurate reports and better decisions. Bearing in mind that VMRS is at every step and unit of the fleet management, it is often important to make quick decisions. What better way to do that other than having the right information at all times to base your decision on? 
While many could say this could be done by just having a centralized data storage, VMRS compatibility ensures that decisions are made quicker. These standards give a fleet manager the guideline on equipment warranties, records for insurance claims or just making available those records government authorities may want.
Finally, there is no doubt that every organization that handles many vehicles need software for fleet maintenance. It is, however, important to note that getting the best fleet management software to match your company needs is what is crucial. With the industry changing and advancing every day, it is vital that you settle for the package provider that offers the latest automated technology tools for managing your fleet. 
A reliable fleet management software like FleetPal Connect should come with suitable designs and solutions aimed at cutting costs, reducing downtime, improving efficiency, enhancing safety, and most importantly growing revenue.