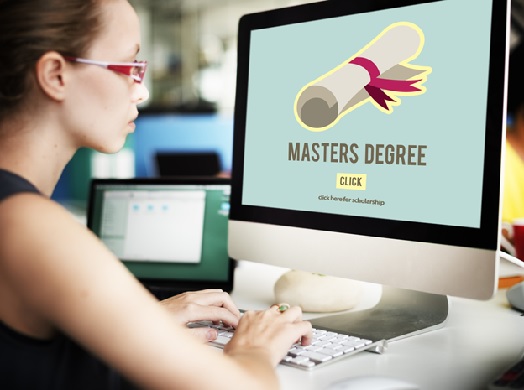 You don't need a master's degree to succeed in business, but it certainly helps. Advanced education credentials demonstrate many positive qualities to employers, such as commitment, critical thinking, curiosity and complex knowledge and skill. Considering that you can gain a master's degree online, scheduling your education around your existing responsibilities and work and home, you might as well start earning an advanced degree as soon as possible to help your career reach the heights of your dreams.
But — what master's degree should you pursue? Here are some of the most advantageous master's degree programs for business professionals eager for success.
Master of Business Administration
The typical path for quick advancement to upper-level roles in business, the Master of Business Administration (MBA) covers every subject that a budding executive like you needs to know: finance, accounting, marketing, strategy, operations, etc. Most traditional MBA programs last two years, but thanks to the popularity of MBAs, you can find all manner of variations, from part-time programs to MBA degrees online, which are more likely to fit easily into a busy professional's schedule. Generally, it is best to pursue an MBA degree either immediately after graduating from college or in the early years of a professional career, when you still have spare time to devote to your studies and can gain significant career benefit from the MBA credential.
Master of Finance
If you have a pointed interest in the financial aspects of running a business, you could pursue an MBA with a specialization in finance or you could obtain a Master of Finance degree. While there are many advantages to gaining general business knowledge and skill with an MBA, there are also advantages to specializing, especially in the finance field. From a finance degree program, you could learn how to assess an organization's financial health, create financial statements and analyze market trends to create business forecasts and guide top-level decision-making. A master's in finance requires only about a year of study to acquire, and many employers look to hire subject area experts, especially for high-level positions in their field.
Master of Human Resources
A company is nothing without its employees. Regardless of an organization's industry or market, it always needs to consider the security, satisfaction and support of its workforce. If you care deeply about the people that make up a business, you might be well-suited for a high-level role in human resources, for which you might need to earn a master's in human resources. Graduate degrees in HR prepare students for complex administrative duties associated with managing a workforce. Within this field, you might specialize in areas like project management, recruitment, training and development or something else. Thanks to the Great Resignation, companies are paying much closer attention to their treatment of employees, which means human resources could become an even more vital department in coming years.
Master of Economics
Though some business professionals conflate finance and economics, the fields are quite different. While finance is focused on how best organizations can utilize the financial resources available to them, economics pays more attention to the movement of markets that might affect business performance. Thus, economics professionals within a company might be more involved in creating and modifying business strategy. With an advanced economics degree, you will gain access to some of the most prestigious and highest-paying positions within businesses — but economics degree programs are not as widely accessible as other advanced business degree programs. You will need a firm foundation of math and economic theories before you can enroll in an economics-focused master's degree program.
Master of Industrial/Organizational Psychology
Another field focused on the fact that businesses run on people, industrial/organizational (I/O) psychology explores how humans think and behave in the workplace. More and more often, large organizations are hiring I/O psychologists to help them design programs and policies that help employees gain comfort and confidence at work, which serves to boost their performance and increase an employer's reputation. You can pursue a Master of I/O Psychology without a bachelor's degree in psychology or a related field, but you might want to take a few introductory psychology classes online or at your local community college, first.
A master's degree is like a fast pass to upper levels of management, so if you are eager to skip the earliest years of your career and thrive in a position with more authority and better compensation, you need to return to school. Fortunately, there are plenty of master's degree programs to help you succeed in business, so you can specialize in a field that feels right for you.