Retail store owners are always on the lookout to reduce their costs and improve the overall operations to enhance efficiency. To discover new and innovative ways to reach potential customers, convert them, and provide a seamless experience, they are now looking towards utilizing the data that they have captured in the past.
By gathering all the transaction and customer data, retailers can gather lots of insights like which customers buy what, what is their general preference, what are the possible factors leading to a purchase, how did the marketing programs have performed, are the loyalty campaigns working as expected and much more.
Gathering data regarding marketing, inventory, merchandising and operations can uncover even deeper insights that would not have been possible before. They can get to know these factors affect sales and engagement and experience. With all the data in one place, retailers can now ask any questions they want and get hidden insights that can totally flip the way they had worked in the past.
Retailers can correlate data points across transactions, store traffic, and customer demographics. This can let the retailers know more details that can help in customer segmentation. Also, retailers can see trends and patterns as per season, days, months, and more factors. This makes it easy to identify the motivations behind the purchase.
The opportunities are unlimited, and the future seems more bright with these insights within reach. This all can be attributed to advanced analytics and machine learning. Retailers can now see the future trends and be prepared for them.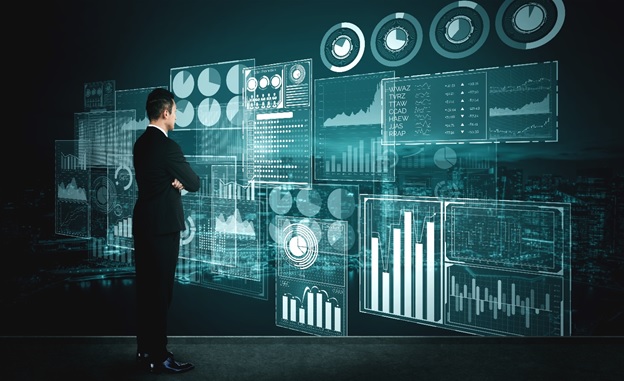 Demand and Supply Insights
Now it is not at all difficult to predict when a particular customer makes a specific purchase and based on this the retailers can make favorable circumstances to ensure the sale. All this is a predictive retail analysis of demand and supply which empowers the stores.
Not just retail, but this has specifically made the manufacturing industry efficient. By utilizing predictive analytics for manufacturing, manufacturers can optimize their daily workflow and can foresee the demand and volume. Based on this the raw material orders can be placed and only as much amount of production is done which has been predicted. This mode of operations has reduced production costs and eliminated any wastage at all.
The e-commerce giants across the world are using the power of AI to bring the right offering to the right customer on the right channel at the right time and hence maximizing their sales and enhancing user experience. But the amazing thing is these insights are not just limited to these big companies but can be as efficiently be used by any local retail store. They can also enjoy the future visibility of the sale and trends and optimize their operations, make merchandizing more profitable, and provide the next-gen experience to the consumers now.
Retail Predictive Analytics
The good thing for retailers in this scenario is there is no lack of data on their part, in fact, they have years and years of game-changing data, that will convert this once thought stale part into something transformative.
More and more retailers are moving toward retail predictive analytics to see how their campaigns perform, what is the best pricing model, what is any customer's lifetime value, and what to do to reduce churn and induce loyalty.
The CPG brands use machine learning driven analytics to analyze the social media data and do sentiment analysis to know how their consumers are feeling about their products and know if the brand persona is actually what is supposed to be. They can understand what is their actual brand image and if there are any hidden or other dissatisfactions about their products. They can sense any negative emotions and take the right actions to rectify them.
By integrating data about customers, sales, and sentiments, brands can know how a product will perform. This makes the brand's efforts to create better and more pleasing products streamlined. Retailers can now give customized and personalized experience via merchandising and improve customer targeting to enhance sales.
The most important thing this ability provides is the unification of data from all sources and giving a single source of truth for all insights. A retail store can use this ability to harness data from all points of sales and work on making better pricing strategies. With buyer's insights, they can enhance the loyalty scheme. Based on the loyal demography and store size, the right merchandising can be done that will enhance the navigation and customer journey. With all these insights the stores can be better equipped to tackle the next-door competition.
All these stores also have an online presence, this in-store data can be combined with the e-commerce data to generate transformative insights that can actually help in providing a true omnichannel experience.
Adding automation to the modern-day retail
The big retailer has started implementing technology at a bigger scale to gather data, for example, the use of CCTV has become quite usual for understanding and gathering data regarding how the product placement related to the actual purchase occurring and also helps in analyzing the customer's body language. At the same time, sensor technology has also been adopted at a high rate. This enables the retailer to know exactly at what time a product got lifted off the shelf and further automation of payment can be done. This can help enhance the consumer experience by providing exactly what they are looking for in the shortest time.
This technology is not limited to stores but also positively affects supply chain and inventory management. By utilizing shipping tags, a complete overview of the supply chain can be formed and when a certain product will be available can be known and any delays can be identified, equipping the retailers with the right information. The predictive analytics combined with retail analytics can produce wonders, for example, the order volumes get automatically adjusted if the system predicts any significant spike in the demand and empower retailers further.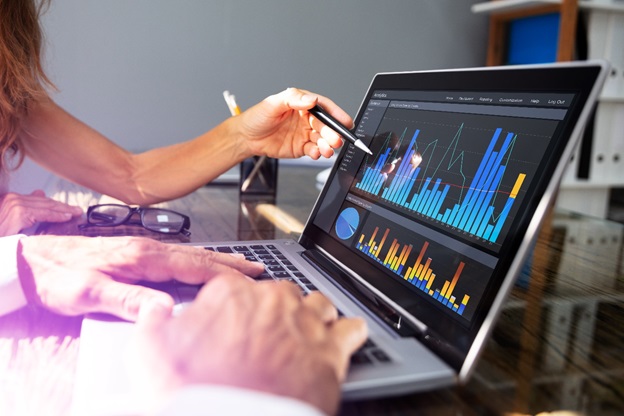 Conclusion
Technology is certainly taking over the way businesses are run. With the increased usage of predictive analytics, the companies are now empowered to make futuristic strategies. This has significantly revolutionized the retail and adjacent industries and will continue to do in the foreseeable future. But for this, retailers and brands need to adopt advanced analytics in time and penetrate their usage across all verticals to reap full benefits. These technologies can give the early adopters the first-mover advantage and set the basis for the future.