Building a Business Website: A Simple Guide for Small Businesses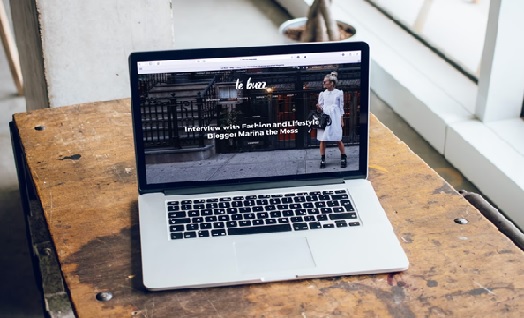 70% to 80% of consumers research a business online before making a purchase or visiting its brick-and-mortar store. Therefore, creating a small business website is crucial to build an online presence and convert visitors into customers.
Don't worry – the web development process is not as complex as it seems. Even if you have limited experience, you can create your own website easily with the help of today's website-building platforms. There's also no need to hire a web developer or take costly coding courses.
This article will explain eight easy steps on how to make a small business website.
1. Choose Your Website Platform
There are two options when you choose a website-building platform:
org. It offers limitless customization and control. However, you may need technical knowledge to personalize and maintain your WordPress website.
Hosted website builders like Wix and Squarespace. It's beginner-friendly, and most offer a drag-and-drop builder and built-in tutorials. This option is not as customizable as WordPress.org and can be more expensive, especially if you choose more premium plans.
We recommend using WordPress.org for small businesses. It may look intimidating at first, but the features are getting more beginner-friendly nowadays due to the available plugins and online forums.
Moreover, WordPress is easily scalable – upgrade and adjust your hosting resources as needed.
2. Get Your Domain Name
A domain name refers to a website's address, like yourwebsite.com. Ideally, this should align with your business name for brand consistency.
Web builder users can purchase a domain name from the platforms directly. For WordPress users, buy it via a domain registrar or search for a web hosting company providing a free domain name with their hosting plans.
3. Purchase a Hosting Plan
Skip this step if you decide to go with a website builder. Meanwhile, this step is a must for WordPress users since it is a self-hosted platform.
Shared hosting is generally sufficient for a business website. It provides adequate resources for standard content and traffic. Also, this option is affordable, with plans starting from $1.39/month.
However, if you want to integrate an online store, consider investing in a more comprehensive hosting service, like cloud hosting from Hostinger. It offers upgraded resources to support better site performance and eCommerce features.
4. Build and Customize Your Website
Research for inspiration and visualize your future business website to help with the site customization and design process.
Sites like Awwwards and Best Website Gallery are great starting points because they showcase award-winning web designs. Alternatively, analyze competitor sites within the same industry to get a general outline of a business website's look and feel.

After that, plan your website structure or wireframe. Knowing the general content outline of your website will help save time on the site-building process.
Then, pick a theme that is suitable for your brand identity. If you plan to build an online store on your WordPress site, search for a theme that's compatible with WooCommerce, the WordPress eCommerce plugin.
5. Upload Content
Once you've settled on the website design, it's time to add content to your web pages.
Most business sites should have these pages:
Provide an overview of your services and help users navigate other important sections, like the Blog or Contact page.
Services or Products page. Showcase your work and unique selling propositions (USPs). Add videos and images to make the pages engaging.
About page. Share your business profile or add your team's role descriptions.
Contact page. Include a contact form and encourage visitors to get in touch.
You may also add a Blog page and publish posts to demonstrate your expertise, keep your website content fresh, and increase its visibility on search engines.
6. Optimize Your Website for Search Engines
Having a beautiful website is a must, but making sure it ranks well on search engines is also crucial. In fact, sites holding the first rank on Google get a 28.5% click-through rate (CTR) while the number falls to 2.5% on the tenth position. Moreover, people rarely go beyond the first page.
That's where search engine optimization (SEO) comes into place. It's the practice of refining your website and helping it rank on the search results.
Here are several important SEO practices:
Ensure that your content implements relevant keywords. Use tools like Ahrefs Keyword Explorer and io.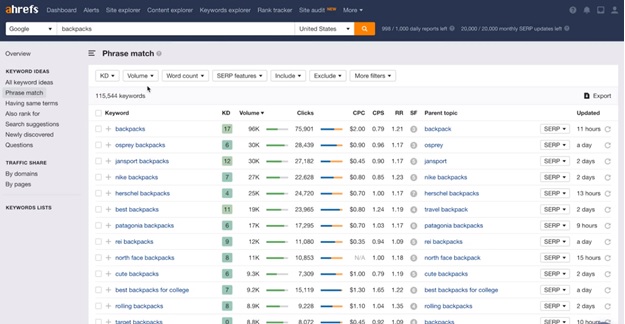 Optimize your site speed. Check site performance with GTMetrix or PageSpeed Insights.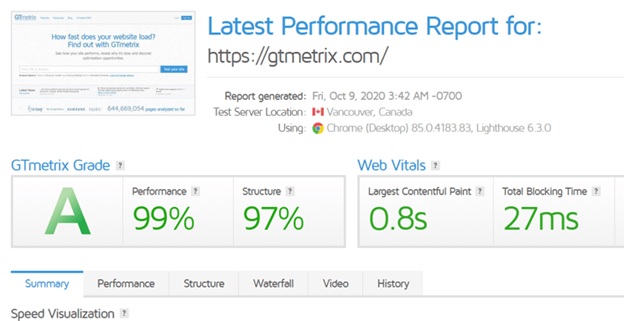 Check your site's mobile responsiveness. Use Google's Mobile-Friendly Test or navigate to Google Search Console.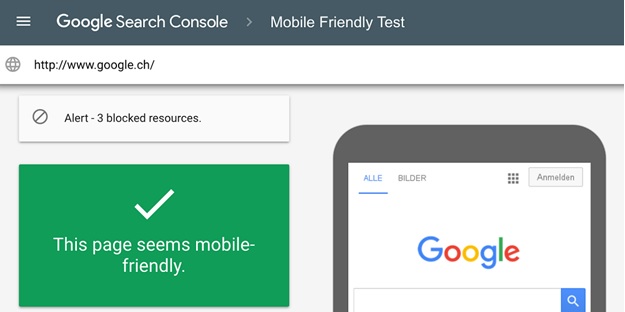 For a WordPress site, consider installing an SEO plugin like YoastSEO or All in One SEO Pack. This tool will analyze your site's content and suggest tips for improvement.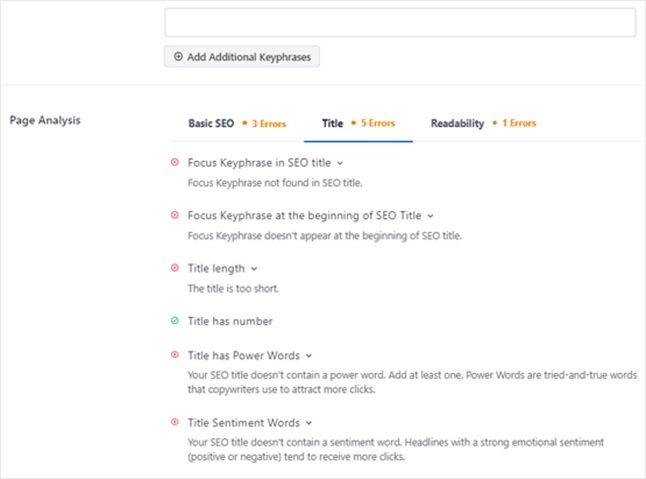 7. Add Extra Features
This step is optional, but it can improve your website's functionality.
Some additional features that work well for business websites are:
Live chat. It offers real-time customer support.
Cookie alerts. Make your website GDPR compliant by being transparent with visitors about how you use their data.
Social media. Examples include integrating an Instagram gallery, a live Twitter feed, or links to your social accounts.
Embed google reviews from third-party sites like TrustPilot and Yelp. This feature helps increase sales as nearly 90% of consumers read reviews before making a purchase.
8. Publish and Monitor Your Website
Most website builders keep your site private during the building stage and launch it once you click Publish. Meanwhile, a WordPress website will be visible to the public after you install it via your hosting account's control panel.
Regardless of the platform, use this checklist before promoting your website:
Proofread your content.
Preview your website on mobile devices.
Test out forms and links.
Also, integrate an analytics tool to oversee your website performance. Website builders often have built-in analytics, but WordPress users need to install a plugin for this. Some options are Google Analytics and Crazy Egg.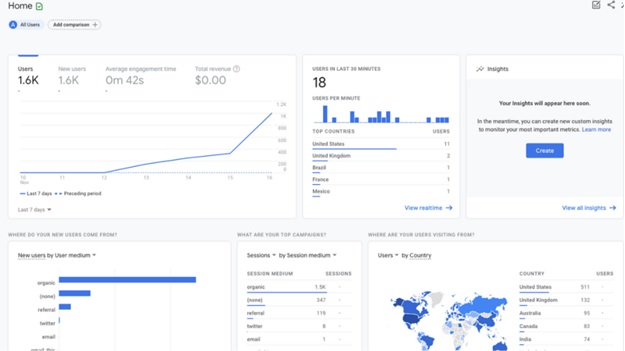 Conclusion
A business site is a crucial marketing tool. It provides information about your company's services or products and helps people find your small business.
To recap, here's how to create a business website:
Pick a website platform.
Get a domain name.
Buy a hosting plan.
Plan and design your website.
Add content to your website.
Pay attention to SEO.
Integrate additional features.
Launch and monitor your site.
By following these steps, you'll be able to build a beautiful site in no time – even without hiring a developer.