Business
A Guide To Moving Office Locations
Moving to a new office location can be a daunting task, especially when aiming to avoid disruptions in your services or operations. This shift affects practically every aspect of a business, which makes careful planning and strategizing a necessity. Everything from the physical moving of furniture and equipment to the change in commuting distance for employees needs to be taken into consideration to ensure a smooth transition. In this article, we will discuss how to navigate the process of relocating your office effectively.
Choosing the Best Time to Move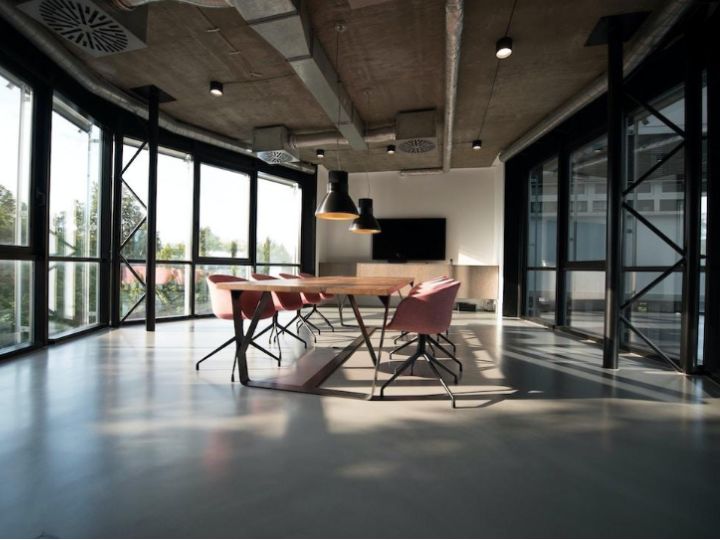 Timing is a crucial element to consider for a successful move. The ideal period for you to make a move may depend on factors inside or outside your control— lease agreements, fiscal calendars, and busy seasons in your industry, among others. Therefore, it is important to pick a time that would cause the least disruption and financial strain on your business.
In planning your move during a certain season, keep in mind how it might affect the move. If you are in a region with severe winters or summers, for example, moving during the peak could present unnecessary challenges. Furthermore, moving during holidays or weekends could also raise the moving costs as demand for professional movers and rental trucks will increase.
However, if your office location move is the consequence given to you by external reasons which are beyond your control, don't fret. With a defined plan, resource allocation, and the will to make it work, there is always a way to ensure minimum disruption in your business procedures.
Renting Trucks for the Move
When planning an office relocation, there are numerous factors to consider to ensure a smooth and efficient move. One important aspect is the transportation of large items such as furniture, equipment, and supplies. While hiring professional movers may be the first option that comes to mind, commercial truck rentals can be a cost-effective alternative that offers greater flexibility and control over the moving process.
Commercial truck rentals provide businesses with the opportunity to choose the right-sized vehicle for their specific needs. Whether you need a small cargo van or a large box truck, commercial truck rentals from Fluid Truck offer a variety of options to accommodate different item sizes and quantities. This flexibility allows businesses to save money by only paying for the space they actually need rather than being limited by the predetermined size capacities of professional moving services.
In addition to cost savings, commercial truck rentals also provide businesses with greater control and convenience. With a rented truck, companies can determine their own schedule and execute the move at their preferred pace. There is no need to rely on the availability or timeliness of professional movers, enabling businesses to minimize downtime and resume operations swiftly. Furthermore, renting a truck from a company like Fluid Truck allows businesses to handle the packing and loading of their items on their own terms, ensuring the utmost care and organization throughout the process.
Selecting the Ideal Location
Location is paramount when it comes to moving your office space. The new location should cater not only to the needs of your business but also to your clients and employees. Accessibility should be a major consideration – public transport links, parking spaces, and footfall for retail businesses.
It's important to note that a location too remote or hard to reach can demotivate clients and employees to make a visit. In this digital era that encourages working remotely, an area with good internet connectivity is a must. Other considerations, such as amenities like nearby retail, food and beverage, and fitness centers, can improve the desirability of your office.
Cost is another significant factor. It's pivotal to calculate the total cost involved in your business budget. This includes rent, utilities, moving costs, potential for economic incentives, and other location-specific costs. "Location, Location, Location" should not just be a mantra for the retail business but for any type of business.
Designing Your New Office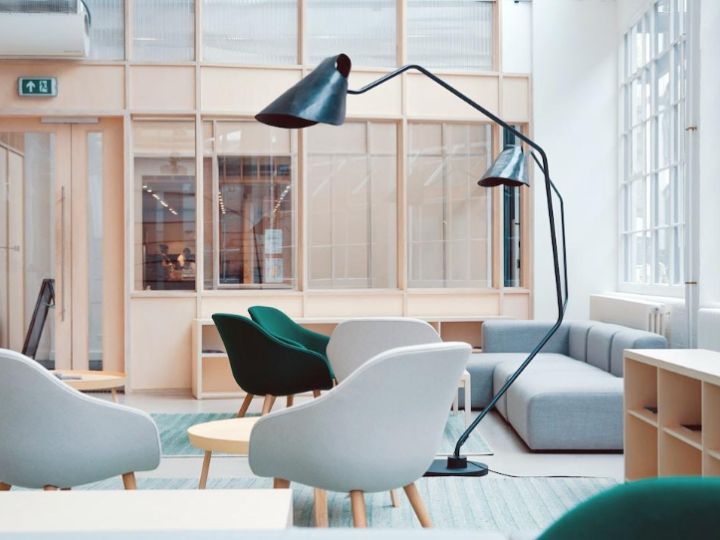 After you've located your new ideal location, the next step is to think about the design of your new office. Your office design can make a huge difference in terms of productivity, employee happiness, and client impressions. It needs to possess a balance of visually appealing surroundings along with functionality.
In the contemporary work scenario where the emphasis is on collaboration, an open layout might work well. However, consider the noise levels. Some workforce still prefer a quiet environment to focus; for them, creating a closed cabin or meeting rooms would be beneficial. Make sure your office design resonates with your brand and reflects your company values to create a positive impression at a glance.
Furthermore, giving your employees the liberty to personalize their own workspace can have a positive impact on their morale and productivity. The key is to create a workspace that inspires creativity and increases productivity without compromising on practical considerations.
Communicating the Move
Effective communication with your team is pivotal during a move. You need to inform them early and keep them updated about the moving plans. This will help minimize anxiety and confusion. Clear communication will also enable the team to prepare themselves for the change, both mentally and logistically.
Not only should you communicate the timeline and logistics of the move, but also the reasons for moving. Sharing the reasons can help the team understand and get on board with your decision.
Beyond internal communication, you'll also need to notify your clients, vendors, and other business partners about your upcoming move. Make sure they know when and where you're moving, and keep them informed about any potential disruptions in your services.
Navigating Moving Day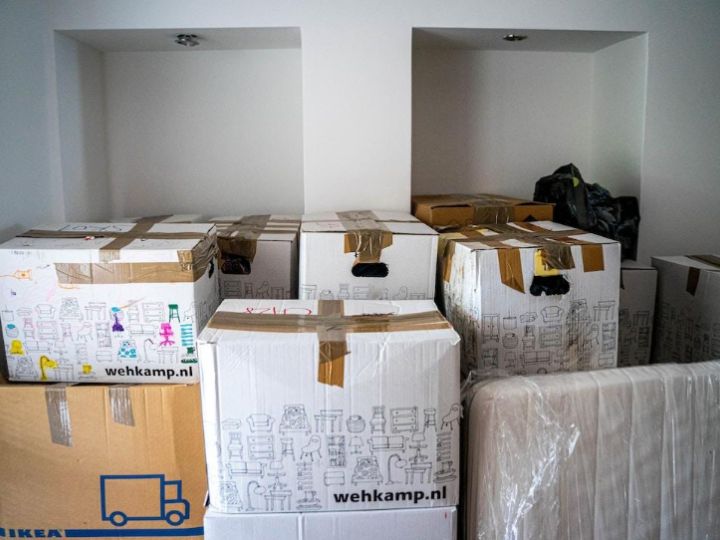 When moving day finally arrives, managing everything can be overwhelming. It is recommended to have a detailed plan on hand. From packing fragile equipment to making sure everything makes it safe and sound to the new location, every active step requires attention.
In order to avoid last-minute chaos, it's helpful to have everything labeled properly and have a map/floor plan prepared. Make sure that every team member or hired mover knows their designated tasks for the day. You might also consider renting pickup trucks to have available for team members to run back and forth as needed.
While moving, keep your employees aware of the progress to carry out the operations in the new location immediately. Similarly, keep your clients updated about the progress and when they can expect things to be up and running smoothly.
Settling into the New Office
Last but not least, settling into your new office is a task on its own. It involves unpacking, setting up all the equipment, decorating the office, etc. This process can take some time, so you need to be patient.
As you unpack and start setting up the office, the floor plan created earlier will come in handy. This makes it easier for everyone involved to know where everything goes and avoid any confusion.
Engage your team in the settling process. An office warming party or a team-building activity can be held to get everyone comfortable with the new environment. Also, consider taking feedback from your team regarding the setup, which can help in troubleshooting any issue that could arise in the early stages of the shift.
Overall, while moving your office to a new location can be a stressful ordeal, a well-planned move can make sure that it happens without any severe hitch and minimizes any possible disruption in your business. The journey can be a great learning experience and an opportunity for business growth and development.