A video is a combination of various things. And editing is one of them. Therefore, you can understand that there is no existence of video without editing. To be precise, if you don't know about anything, you cannot make your video attractive according to your preference.
 We know that you are ready with your shooting. However, to win the second half of the battle, you have to know about video editing. Therefore we are about to share some tips that will help you as a beginner in video editing. So here is the list of the tips that we would like you to know.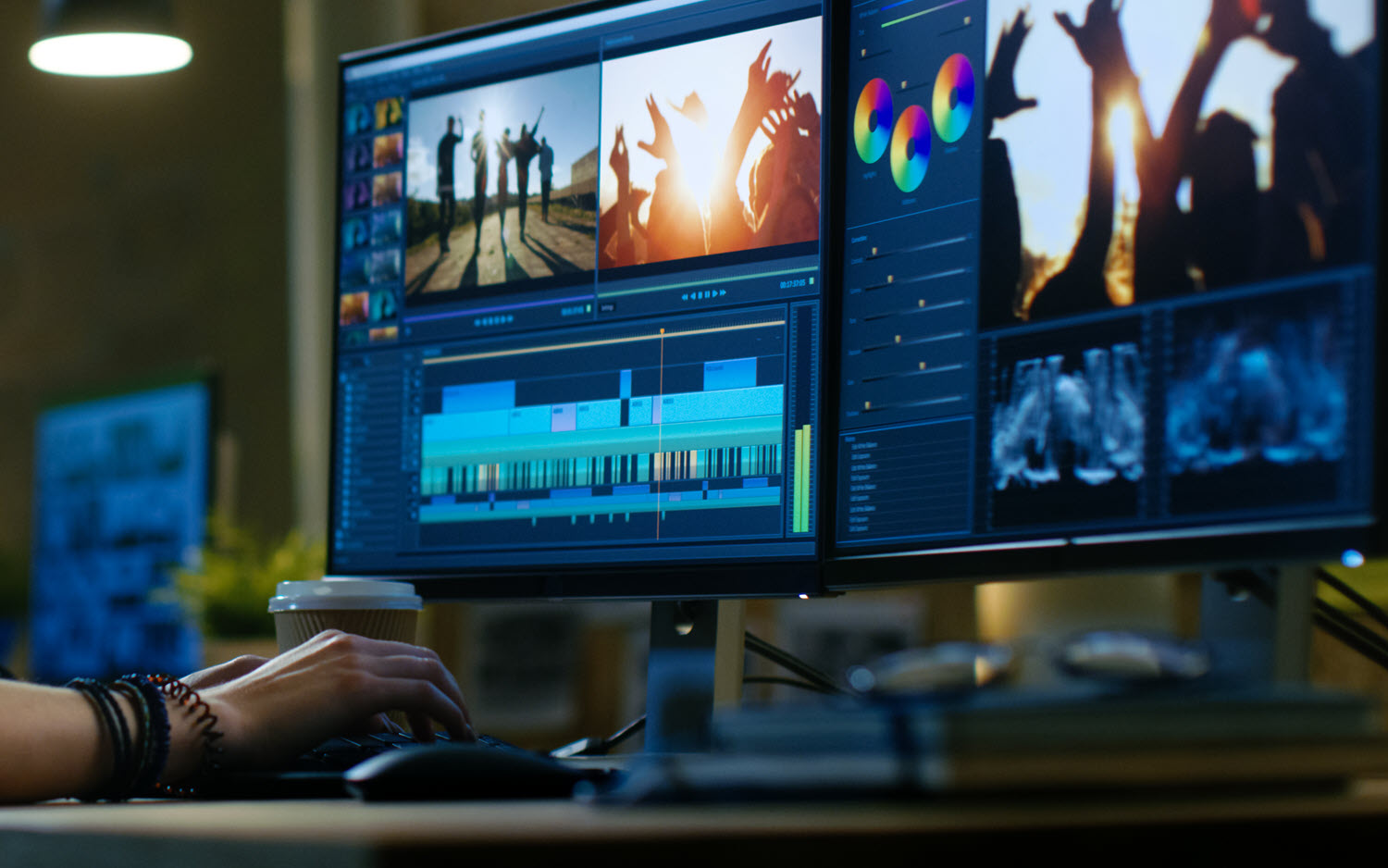 Choose the right software
.
According to a Video Production Company in Sydney, when it comes to video editing, a lot of things depend on the video editor software you use. If the video editor is not up to the mark, it will be hard for you to tailor your video preferably. Therefore you must choose your video editor meticulously. You have to make sure that your video editor has all the features that you need to craft your video. In case you are looking for the best video maker, we would suggest you opt for VideoCreek. It consists of all the necessary features that you will need to craft the most attractive video. For instance, you can incorporate audio as well as images to your video according to the requirement.
Your computer should be fast enough
.
 Whenever you are editing a video, your computer should be fast enough. If your computer is slow, it will be hard for you to accomplish your task. You have to understand that there are a lot of things that you have to do while editing your video. You have to open a lot of tabs at one time, and you also have to deal with some heavy software as well. Therefore you can understand that if your computer is not fast enough, it will take ages for you to come up with your edited video. The best thing that you can do is to opt for a fast storage device. It will not only make your work easier, but it will help you to achieve the best result. To be precise, your loading, rendering, as well as export times, will lower down. Compared to other computers, you will get your video quickly.
Edit your story
 The story is the backbone of a video. It doesn't matter how beautiful and attractive that video is if there is no story, no one will like your video. So there should be a strong story behind your video. However, you have to make sure that the story is not a random story. Using a random story will hamper the success of the video. Therefore you have to give some time and effort to write a story about your video. Once you are done with writing your story, it is time to edit your story. Now you have to be quite careful while editing the story. There is a possibility that there are numerous unnecessary plot points in your story. They will do nothing but increase the duration of the video. So there is a possibility that people will get bored and will not watch your video. Get rid of the unnecessary elements from your video and make it worth watching. Like writing the story, you have to give a considerable amount of time and effort when it comes to editing the story.
Utilize the keyboard shortcuts
 We have already discussed a huge number of things that we have to take care of while reading the video. So it is quite a common fact that it will take a lot of time to come up with the edited video. Therefore it is always a good idea to save as much time as possible. You should do everything that will help you to save some time. So, one of the convenient ways of saving time is by using the keyboard shortcuts. With the help of keyboard shortcuts, you can accomplish a lot of tasks. Therefore if you want to memorize all the shortcuts of the keyboard, it will be a good option.
Opt for good music
 There is no need to say that music is an imperative part of a video. Without music, the video will not only look dull but will not bring the best result. Therefore make sure that you are incorporating good music in your videos. However, any random music will not do the needful. Your music should be compatible with the mood as well as the subject of the video. You can opt for an efficient online video editor, which will help you include the best music in your video. To be accurate, you will get a huge music library if your online video editor is up to the mark. You can choose any song or music that is compatible with the subject of your video from that library.
 These are some of the beginner's tips that you can follow when it comes to video editing.