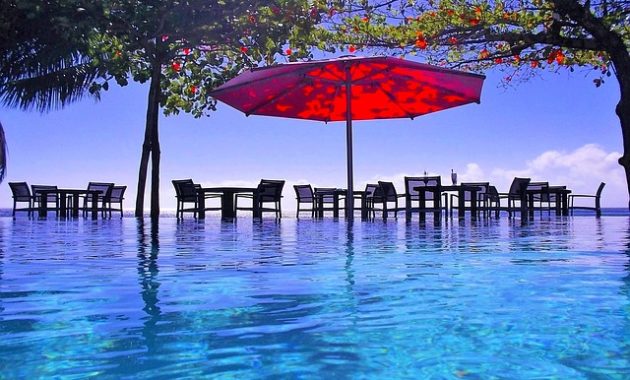 Here we are explain about 5 types of outdoor chairs settings. Outdoor areas, like backyard and patios, need your attention! Just like your homes indoors, they are multi-purpose spaces. There are times when you would like to have some space for silent moments away from hectic schedule and daily chores and your outdoor entertainment area is the perfect place.
While one day they are your private getaway, the next day your outdoor area is the perfect place to host events. Family dinners, parties or BBQs, the list goes on. With all of this in mind, it's important to keep it welcoming all day long and throughout all seasons.
Types of Outdoor Chairs Settings:
Functional and aesthetic furniture is a key factor to a beautiful outdoor space. Speaking of outdoor furniture, chairs are a vital presence in your outdoors. When it comes to 5 types of outdoor chairs, you might be wondering what types of chairs are suitable for which type of outdoor setting. We decided to clear the confusion! With all of the chairs out there, here is how you can create a perfect outdoor space by placing the perfect type of chairs for different settings in your outdoor entertainment area:
Here is 5 Types of Outdoor Chairs Settings:
These are a great way to enjoy the sunshine during the day while relaxing in a comfortable position. Lounge chairs are usually placed alongside the pool for the perfect sunbathe after taking a cool swim. Some lounge chairs are even designed to be placed in the water and stay submerged in the pool, for a pleasant chair experience. You can also place these chairs in the centre point of your outdoors where you can enjoy sunshine during your day.
Outdoor dining chairs placed around a dining table are a must for your outdoors! When you want to enjoy moments with your friends and family while having a nice dinner, these chairs would come in handy. These chairs should be chosen in such a way that they match the surroundings and add to the ambience of your outdoors. You can place a number of dining chairs around the outdoor table to create a nice al fresco environment for your loved ones. All you need is a number of elegant and useful chairs. An attractive outdoor table will complete a set of outdoor dining chairs.
Bar chairs are a nice touch for outdoor party settings. If you have a small outdoor bar in your backyard to host parties, then these chairs are a must. Make sure you choose a set of bar chairs with a minimal frame. It should be functional yet beautiful and rightly serve the purpose these chairs are built for, while surviving various seasons throughout the year.
Rocking chairs can be a perfect setting if you want some time out from everything, and to escape your hectic routine. These chairs are a perfect companion for you when you want some rest and want to be gently rocked. A pair of rocking chairs in your backyard would be a great addition to your outdoor entertainment area.
There are times when you need chairs that are portable, chairs that are able to be moved around the entire outdoor space of your home. Stacking chairs should take up less space, and come in handy when there are a number of people in your backyard and you need to host those few extra people. These chairs could be made of a variety of materials like plastic, wicker, and even metal. The choice is yours!
Conclusion:
Wide choice, but which chair should you go for now? A fixed chair, such as a dining garden chair, is very suitable for children. It is sturdy and has one fixed position. Adjustable seats are very attractive for parents. With different positions, you can enjoy the sun during the day and relax in the evening. Many garden chairs can be folded and can, therefore, be moved easily. Looking for a garden chair for seniors? Then opt for a sturdy chair that cannot be folded. A different type of chair is suitable for every target group.
If it is clear to whom the garden chair is, you can then determine what you will use the chair for. Would you like to buy garden chairs for a dinner set? Then the dining garden chairs are naturally the most suitable. These have an active seat and ensure that you are sitting right at the table. Do you have a large terrace and do you want to make it easy? Stackable chairs may then be perfect for you. Do you want garden chairs for the balcony? Think folding seats. With this you can easily play with the space on your balcony. So think carefully about what you need garden chairs for before you set off.