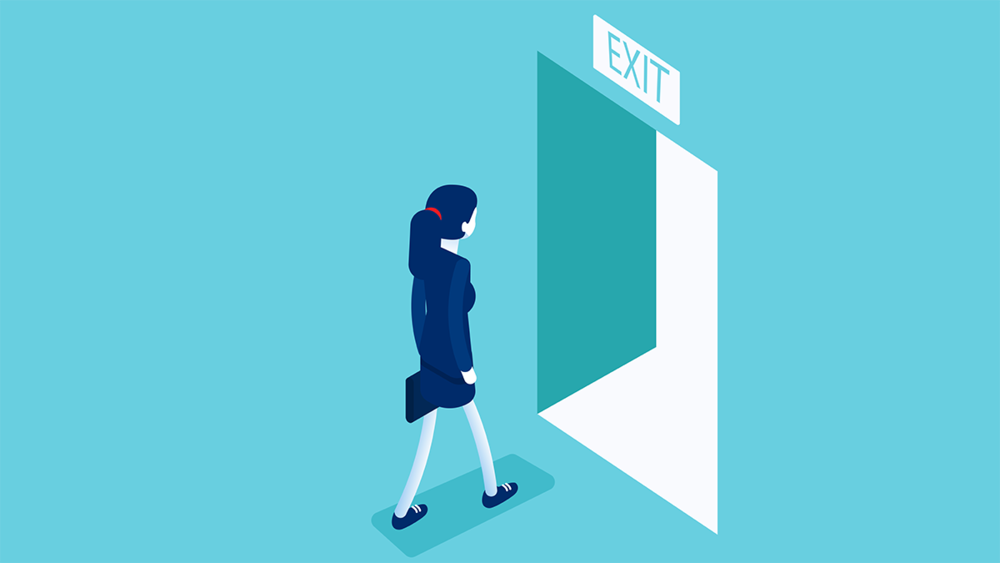 Leaving a job can be stressful, difficult, sad, exciting or all of these all at once. With a whirlwind of emotions and a lot of new challenges coming your way, your leaving of your current job might feel a little chaotic.
Whether you've been offered a new position, are leaving to hunt for a new job, or even if you don't have a plan for your next steps just yet, here are five important things you can add to your to-do list for your final month of working in your position.
Formal Resignation
No matter what your circumstances at work, you'll need to submit a resignation letter if you're leaving of your own will. Of course, if you've been let go, this won't apply, but you'll need to formally resign no matter what the reasons are.
This is important for business records, and you'll want to ensure that your letter is formal and factual. If you're leaving your job with resentment or a sour taste in your mouth, don't express this in your resignation letter and rather try to keep things as professional as possible. Save the venting for when you get home.
Get Your Stuff
You'll need to remember to collect and remove all your things from your office or workspace. Leaving things behind and asking to come back at a later stage to pick them up can be awkward and uncomfortable, so it's best to ensure you remember to take everything away with you.
You can even use a courier company to help you organise an ex employee equipment return from and to any office.
Ask For a Letter of Recommendation
At any new job you apply for in the future, you'll have to undergo background checks and interviews for your new employer to suss you out, and having a letter of recommendation from a previous employer can be extremely helpful.
If you and your employer have left things on good terms, this will be much easier to do. If not, perhaps you'll want to skip this step and rather ask an employer you get along with well in the future.
Thank Your Employer
It's always a good idea to thank your employer for the opportunities they provided you and for your time working for them. You can do this in person, or in a thank-you letter they can read after you've left.
Even if things didn't end well, you'll show your own integrity and professionalism by extending your gratitude for the positive aspects of your work.
Don't Burn Bridges
This applies to your employer, but also to your colleagues. Knowing that you'll probably see any of them again might tempt you into finally opening your mouth and letting them know what you really think of them.
However, remember that connections in business are incredibly valuable. Burning bridges is never a good idea, and leaving things on a bad note will only be damaging to your own image and reputation – which is never worth the satisfaction.